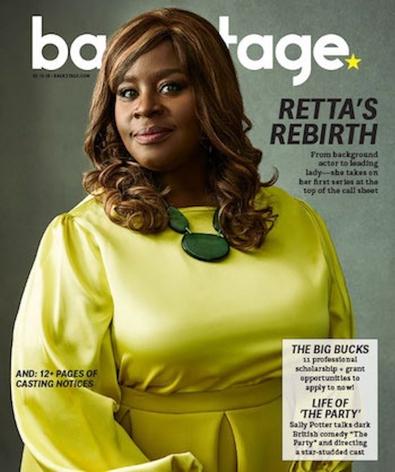 Encounters with Retta on screens large and small are inevitable. But should you encounter her in person or on social media, where she is prolific, avoid alluding to the ubiquitous "Parks and Recreation" concept of Treat Yo' Self Day.
"At lunch sometimes, the waiter will write it on our check," she says, "and if I post anything on Twitter to do with shopping or doing my hair…everyone's like, 'Oh, girl, you've got to treat yo' self!' " Retta is not ungrateful for the recognition that's come 20 years after she filmed her first on-camera job, an episode of "Moesha." The fictional self-love-fest dreamed up by Retta's Donna and Aziz Ansari's Tom helped the actor land a regular role on the show in its third season. But she's going places—none of them backward—and she's already shown she's more than a catchphrase.
When the NBC series ended in 2015, she joined the cast of "Girlfriends' Guide to Divorce." "I got the gig from a 9-year-old," she laughs, explaining that her advocate was show creator Marti Noxon's daughter. The comedic drama, as it happened, paved an ideal path to a leading role back on the network that started it all; Retta will play Ruby on NBC's upcoming "Good Girls," a series that skews surprisingly dark for prime-time programming without sacrificing its laughs. It follows the character as she teams up with two friends, also struggling suburban moms, played by Christina Hendricks and Mae Whitman, for a robbery that raises the stakes higher than they'd planned. (Men are drawing guns in their kitchens, for starters.) Treat Yo' Self Day it most certainly is not.
Jenna Bans, creator of "Good Girls," wrote the role of Ruby with Retta in mind. "I knew Retta could bring it on every level," she tells Backstage via email. "Everyone knows she is laugh-out-loud funny, but I'm so excited for people to see what a grounded, nuanced, dramatic actor she is."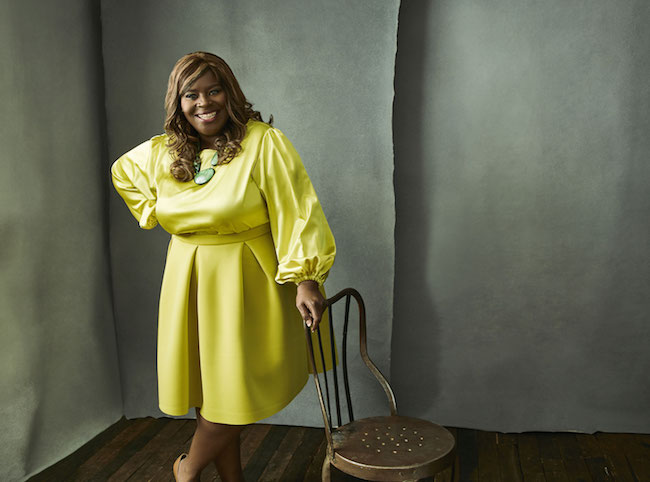 Bans knew Retta from "Parks and Rec" and her @unfoRETTAble Twitterverse. (Her friend Matt Boren came up with the handle "way before" she was a wisecracking presence on the site with 850,000-plus followers.) She first took to live-tweeting to soothe her self-described "anxiety" over "Breaking Bad," and then gave Bans' short-lived ABC drama "The Family" the same treatment. "I think she had paid attention to me," Retta says, a little coyly, about Bans between bites of Caesar salad in her Pasadena, California, hotel room; it's the Television Critics Association press tour and even her lunch breaks are busy.
Showrunners and directors alike have a hard time not paying attention to Retta when she's in her element. British director Sarah Pia Anderson, who helmed two "Good Girls" episodes, marvels at her range on set. "You would simply never know that she was not a highly experienced dramatic actress," she says. "Retta's ability to access the heart of the character is exceptional. She has that rare thing in an actor: technical skill alongside openness to the adventure of it all, a kind of fearlessness that can stop your heart."
Considering the tones and themes on "Good Girls" align with some of the biggest conversations happening in Hollywood at the moment (female empowerment, sexual harassment, #MeToo), not to mention Ruby marks the first major leading role of her career, "fearlessness" feels like a requirement for this show that, despite its timeliness, was written over a year ago. ("Harassment has always been a thing," notes Retta. "It's the new black, it's the old black.")
A scene in a doctor's office first sold the actor on the series. In it, Ruby's trying to get medication for her sick child and feels "secondary to what is going on" in the room, as the actor describes it. "I cried reading it every time, even during the table read," she remembers. "It was about that feeling of helplessness. I don't have kids, but when someone's sick and there's nothing you can do about it…" She trails off, eyes welling with tears.
While this particular surge of emotion is genuine—she speaks briefly about the script resonating with her feelings during her father's hospitalization—it's well known that crying on cue is somewhat of a talent of Retta's. "I cry at Hallmark commercials," she says unapologetically, then recounts a "Parks and Rec" scene in which Chris Pratt's Andy describes the film "Babe." "The script said, 'Donna starts to cry.' So we're doing it, I'm crying, and Chris goes, 'Retta, are you crying?' " She pointed to the script's note. "He said, 'Holy shit! You're going to win an Oscar one day! I just saw it right there.' I was like, 'Uh-huh, I'll take it.' "
"Retta can act her ass off," Pratt tells Backstage of his former co-star. "She's not only super funny, she's an incredible dramatic actor as well, and the best is yet to come for her." Admittedly, she'd previously demurred at auditions when instructed to "make it your own."
"The 'Parks and Rec' cast are all great improvisers, Chris included, who doesn't come from UCB [Upright Citizens Brigade]," Retta says. "They helped me understand it's fine if it works, and if it doesn't, move to the next one. We would do what was scripted, then whatever else the writers gave us. After that, you could do what you wanted within what the scene needed. At first, I'd write notes—'I'm going to try this and this'—and then after a while you just let it come.
"[Casting director] John Papsidera always used to say, 'Go nuts.' And before 'Parks and Rec,' I'd say, 'I don't want to go nuts, I want to do the script I learned.' But that was just a fear." She credits "Johnny P" with being the first casting director to make her "feel comfortable" during auditions. "His energy is so good that I relaxed, and it's so rare for me to relax." Papsidera cast Retta in her first film role, in 2002's "Slackers," and she has not forgotten it. "I adore him, and Wendy O'Brien, his associate when I got the gig, has always been really supportive, too."
She also has high praise for "This Is Us" creator Dan Fogelman ("I did a pilot with him years ago, and he's a great guy who was so nice to me"), and for Christian Kaplan, who cast her in 2015's "Alvin and the Chipmunks: The Road Chip" after she auditioned for "Spy." "He said, 'We're not leaving here till you get this,' and basically rehearsed with me at the audition. I will forever appreciate him."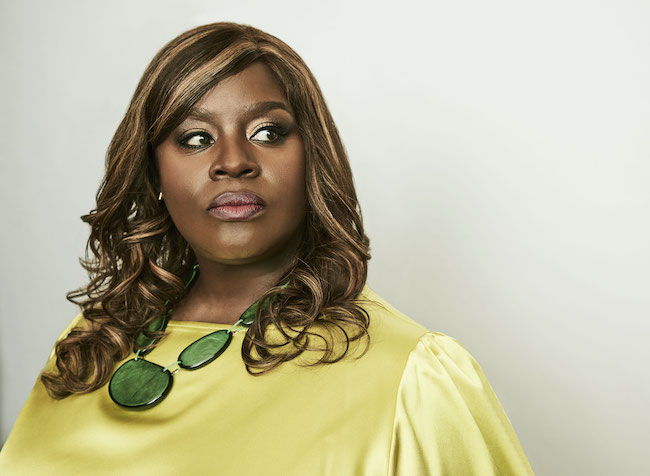 Nothing in Retta's New Jersey upbringing as a "science and math girl" pointed to a career that now spans nearly 50 onscreen roles. The "nerdy" Marietta Sirleaf, who earned a premed degree from Duke University and took a job "doing chemistry for Glaxo Pharmaceuticals" ahead of medical school, never saw the career switch coming. But she insists that belief pushed her to call her mom and say, "I think I'm going to go to L.A. to try to get into acting.
"I was like, 'I don't know what I'm going to have to do to do this, but I'm going to do it,' " she remembers. " 'I'm not driving across this country to not do it.' I always had it in my head that it was going to happen." While she was never met with the question, "What about medical school?," her father told her to get health insurance and she told herself she'd eventually make it as an actor.
"My big thing about Hollywood in general is: Believe it. Believe it's going to happen, because then you're moving in belief as opposed to moving in anxiety. My anxiety was [about] when, when, when—it wasn't if. I knew it was going to happen, so I was like, come on!"
While her moniker, like the brilliant Twitter handle, feels like a carefully crafted part of the plan to "do it," like many things in this business, it came of happenstance and stuck: "Some guy I had hooked up with in college kept calling me Retta, because in Georgia, they pronounce my name 'Mayretta,' " she shares. She took the name and hit the standup comedy circuit. When a club host asked her name, she introduced herself for the first time as "just Retta."
A longtime fan of TV comedy, she had noticed that in the '90s, "all the sitcoms were led by comics. So I thought, Well I have to do standup, that's how you get a TV show." She beat "waves of nausea" to get up onstage. "It was a life of queasiness until, three or four years in, it started to normalize. But I still get nauseous," she says. (She has only one recommendation for anxiety-induced nausea: "Just go onstage!")
Now that she's on the proverbial Hollywood stage, with a book of essays out in May titled "So Close to Being the Sh*t, Y'all Don't Even Know," to boot, does she finally believe acting success has happened to her?
"I've never got rid of my notebooks and study guides," she confesses. "I feel like if this all goes to shit, I can still go back to medical school."
---
Miranda Madness
Growing up, Retta never encountered a band or a show that inspired obsession. Sure, she had posters of Michael Jackson and Rob Lowe on her walls, but "I never had that one thing—until 'Hamilton.'
" 'Hamilton' was my 'NSYNC, my Spice Girls, my 'Rent,' my 'Chorus Line,' " she says. "It was all those things, and I was an adult who never had anything affect me like that. It consumed a whole year of my life. I did not listen to one piece of music that wasn't on the soundtrack."
Since the show opened in 2015, Retta has seen the production seven times in three locations (L.A., Chicago, and New York), including Lin-Manuel Miranda's last performance.
"At the afterparty that night, there was a moment where he came up, sat next to me, and we chatted for a little bit," she says of the prolific creator. "After that, I was like, 'This is done now. Calm the fuck down. You can let this shit go.' "
Check out Backstage's TV audition listings!
Photographed in Los Angeles on January 8 by Maarten de Boer/NBC