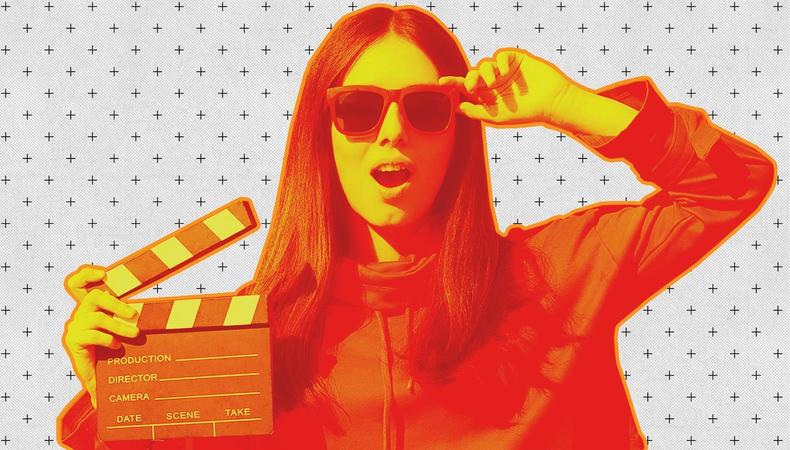 Q: Would it be OK if I wrote my own scenes for a video reel?—@tyrell.a.rowan*
Yes, but here are a few basics about writing scenes specifically for your reel that you should keep in mind.
Know your casting.
First and foremost, it's imperative to know your brand. If you don't know what you're selling, how can you know how to sell it? Do your homework: Take a branding class, work with a coach, ask friends for adjectives to describe how they see you or what films or TV shows they see you on, get feedback on the roles they think you could play—whatever it takes.
Be succinct.
Casting directors and reps are short on time and can get what you're selling pretty quickly if you've done the above branding work. If you're writing a scene that focuses on you without the turnaround to the other person, which we call "minilogues," keep it around 30 seconds. Anything longer is awkward and starts to feel less and less like it's from a real project. A scene with you and a scene partner should be no longer than a minute.
READ: How to Make a Demo Reel
Don't worry about a beginning, middle, and end.
Write a compelling moment in your character's story, but don't feel obligated to tell the whole story. This way, the scene will feel like it's a clip from a larger project, and the dialogue won't be heavy on exposition. That said, specifics will lend more authenticity to the scene; you just don't have to unravel everything for the sake of the viewer. They understand that this is just a clip.
Avoid writing a big emotional or angry scene.
This isn't to say you can't have an emotional scene on your reel. But if you have control over how it all goes, a more subtle performance tends to be more effective. Watching you try not to cry is usually more interesting than watching you sob, especially when you have a very short time to show casting what you can do. When your character holds back their tears like people do in real life, you're allowing us, the viewers, to feel what you're feeling.
*Submit questions for our Experts on Backstage's Facebook or Twitter accounts or via our forums page at backstage.com/forums!
This story originally appeared in the Jan. 7 issue of Backstage Magazine. Subscribe here.
Looking for remote work? Backstage has got you covered! Click here for auditions you can do from home!
The views expressed in this article are solely that of the individual(s) providing them,
and do not necessarily reflect the opinions of Backstage or its staff.