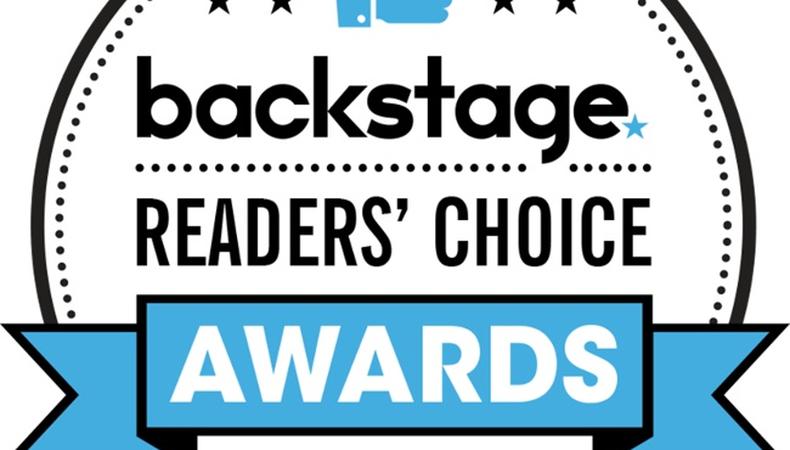 Backstage needs your help!
We're bringing back our Readers' Choice Awards this year, and that means we need Backstage readers to weigh in on the best that's out there when it comes to acting teachers, survival jobs, hangouts, dance studios, voiceover coaches, and more!
The process is simple: Head to the voting center between June 6 and July 25 and nominate the person you think is most deserving in that category. (All the categories will be divided into L.A. or N.Y., so there will be two winners in each.) Nominations will be limited to one per person per category. Once the nominating process ends, Backstage will tally the results prior to opening up voting Aug. 1. The winners will be announced in our special Readers' Choice Awards issue Sept. 4.
This is your chance not only to praise the men and women who have made you better, forced you to grow, and kept you sane in a crazy business, but also provide a lifeline to aspiring actors who may be so overwhelmed by the options out there that they don't know in which direction to turn.
The categories open to nominations for the 2014 Backstage Readers' Choice Awards are…
Favorite Headshot Photographer
Favorite Dance Studio
Favorite Audition Technique Teacher
Favorite On-Camera Teacher
Favorite Acting Coach/School
Favorite Vocal/Singing Coach
Favorite Voiceover Teacher
Favorite Improv Training Center
Favorite Acting Class for Kids
Favorite Monologue Coach
Favorite Actor Hangout
Favorite Actor Workout Spot
Favorite Acting Technique Books
Favorite Actor Survival Job
Favorite Rehearsal Studio
Previous winners in 2012 included Dennis Kwan (favorite headshot photographer, N.Y.); Anthony Meindl (favorite audition technique teacher and rehearsal studio, L.A.); Broadway Dance Center (favorite dance studio, N.Y.); and Risa Bramon Garcia (favorite on-camera teacher, L.A.).
So start thinking about who in your life is worthy of a nomination. You'll need those names on hand when you go to submit them—and this isn't the time for misspellings or typos! That could prove the difference between success and failure!