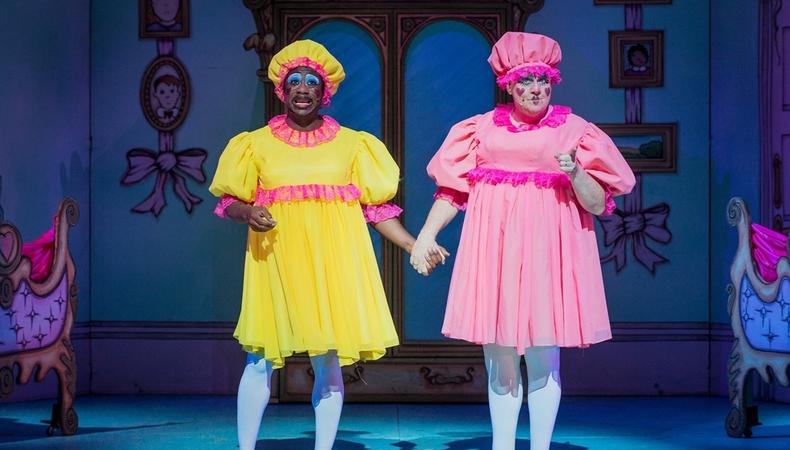 Post-Christmas, pre-New Years is the perfect time for some well-earned rest and relaxation. Why not revel in what the city has to offer with our handpicked selection of London treats.
Watch the Christmas crazies swim in freezing water.
Nothing says British eccentricity like the Peter Pan Cup. At 9 a.m. sharp on Christmas morning, gather to watch a bunch of hardy, speedo-clad swimmers jump into the freezing Serpentine River. Absolutely mad. (Free)
Enjoy a very British theatrical experience.
It's Panto season so get yourself down to Hackney Empire for a classic of the genre, 'Cinderella'. Expect men dressed as women, audience participation, and non-sensical stories in this uniquely British tradition. (Tickets from £17)
Down a festive cocktail...or six.
The gap between Christmas and New Years doesn't have to be a drag. On Dec. 30, the wonderful Miss Hope Springs presents her Apres Noel Cocktail show with special guest, actor Rula Lenska. Expect camp theatricality, glitz, and gags. (Tickets: £25)
Say farewell to 2017 and hello to 2018.
Welcome 2018 by watching London's massive annual firework display. Although the official tickets are long sold out, you can still find a perch near the river or on an overlooking vantage point to toast what promises to be your best year yet! (Free)
Get immersive in E8.
Get ahead of the game by booking for 'The Grift', a new immersive theatre experience heading for Bethnal Green Town Hall in January. Part play, part game, it promises to train its 50 audience members in the 'art of the con'. (Tickets from £35)
Check out Backstage's London audition listings!