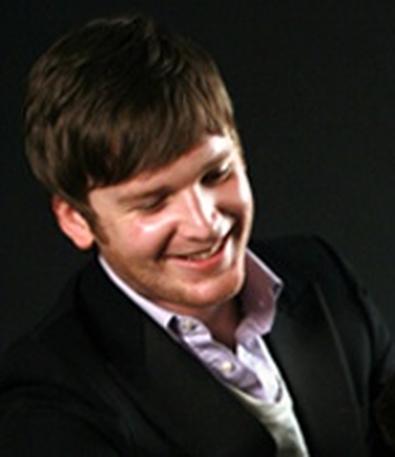 One night in late June almost 30 years ago, police burst into a bar in Greenwich Village without a liquor license called the Stonewall Inn and came upon a crowd of drag queens, cross dressers, transgender individuals, and various other patrons mingling and sipping watery drinks. The raid, a common practice targeting and humiliating homosexuals all over New York City in the 1960s, quickly turned into a riot as the fed-up clientele overtook the cops. Some tried to set fire to the bar; a few bashed away at the establishment with a parking meter-turned battering ram. More joined the melee from surrounding bars and residences, until the swarm reached 2,000. People threw rocks and bottles and chanted "gay power." That night, which ended with at least two protestors severely beaten and four officers injured, was followed by two more nights of rioting, and the whole ugly encounter came to be known simply as Stonewall.
Stonewall has been judged by history as the event that kickstarted the country's gay rights revolution, but in the nearly three decades since it hasn't exactly made the mainstream lexicon. "That's a pivotal point in gay history," says Michael D. Jackson, a playwright who has written an anthology that examines and imagines gay characters through the lens of several different decades. His play Revolution, which tackles the 1960s, will headline the upcoming GAYFEST NYC, an inaugural program of gay-friendly theatre and music produced from within the gay community. "The history is not in evidence. I never learned anything about gay history growing up. There's no sense of being part of this struggle to be in the fabric of America."
Twenty months ago, Bruce Robert Harris, a Juilliard-trained actor who moved into producing in the mid-90s, was approached by Jack W. Batman, a former casting director and press agent who produced Enchanted April on Broadway, about creating a clearing house for gay talent and gay themes. Harris has the words "visualize," "create," and "produce" on his business card, and the concept that kept surfacing was visibility. A very select few gay authors -- Terrence McNally, Charles Busch -- get exposure by "writing right to the mainstream," Batman says. What all the other gay authors needed was a chance to showcase overtly gay-centric work and be taken seriously.
"We knew there was a huge pool of writing talent who were not even getting the opportunity to get their work seen," Batman says. Calls for submissions to GAYFEST NYC yielded more than 175 plays and work from as far away as New Zealand. Hoping to appeal to a cross-section of people -- namely those old enough to remember Stonewall and those too young to know anything about Stonewall -- the theatre line-up was whittled to five.
Headliner piece Revolution was structured with inspiration from an Alexander Calder mobile. After all his research on gay history, Jackson had a lot of separate accounts and events and a cast of at least 60 characters. He had to consolidate without losing the thing that tied all the stories of gay pride together, and he decided that thing was consciousness. "I came across Calder, and these mobiles, they moved all on their own. I just thought, that's what I have. I have all these different pieces that are sort of moving in their own way, but they're connected. They're connected by consciousness somehow: some sort of consciousness going on [in the 60s] with the gay communities in big cities. That time is about 'I've had enough of this, and I'm going to do something about it.'"
What Jackson is getting at is the idea of a distinct and largely ignored social group taking an explicit event of oppression and creating something collective and meaningful. He uses Stonewall and all the struggles of simply being gay in America to illustrate the open, vibrant, and visible gay community he imagines possible, hoping that what he creates on the stage will reflect gay life on the ground. "Gay people are invisible," Jackson says. "It's easy to think that you've never seen a gay person. No one's paying attention to you, which means your problems or concerns don't matter. There's a community that yearns to see their lives. There's a hunger for it."
Harris is hoping GAYFEST NYC becomes "a fixture" on the festival circuit and goes on to give audiences both gay and straight an education, at the very least to remind us why the gay community commemorates every last Sunday in June. It's important that this project engage and strengthen the gay community in the same way gay authors have inspired the project. "What GAYFEST NYC is all about is unknown writers are actually going to be given top-notch billing," Harris says. "It comes at a time in gay culture of the alertness that we're here and we're staying here."
As for Batman, his role in organizing GAYFEST NYC isn't so much defined by a love of theatre as marked by a sense of being gay in the theatre industry. His larger place in the world, then, is marked by his place in the gay community. "More than a man of theatre I am a gay man of theatre," he says. What GAYFEST NYC is ultimately supposed to accomplish is to bring gay life into the realm of the theatrical commonplace without ever being common, without dulling down the material or rendering lifeless the idiosyncrasies of actually being gay or ever being ashamed to be avant-garde.
GAYFEST NYC will be held May 9 through June 2. The complete schedule includes: Revolution; Competing Narratives by A.B. Asher; A Kiss from Alexander, book and lyrics by Stephan deGhelder and music by Brad Simmons, co-produced with Dennis Grimaldi Productions; Edward the King by David Hopes; and The Casserole Brigade by Robert John Ford.
Some proceeds from the event will go to scholarship and internship funds established in tandem with the festival, benefiting students of Harvey Milk High School, a voluntary public school focused on the needs of teenagers who face abuse and crisis in traditional educational settings.
Tickets cost $18 per show; festival matinee passes cost $45 and evening passes $50. For complete information, visit www.GAYFESTNYC.com.