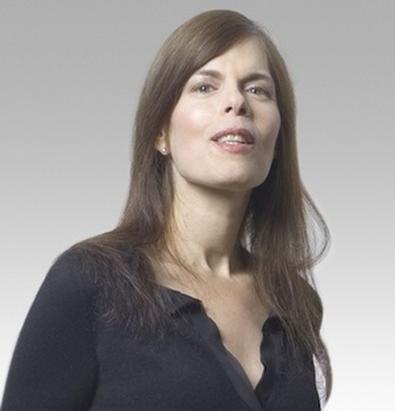 I often hear actors of varying experience levels say that they are not interested in being an understudy. They are reluctant to tie themselves to a job where they may not get to go on stage and be seen; it frustrates them to be thought of as "understudy material." Yet being an understudy can be a tremendous opportunity for an actor, as it requires an extensive skill set, and can pay huge dividends in present and future.
It takes an abundance of talent and discipline to cover a leading role/roles, or several supporting roles. With theater economics being what they are, an actor will usually be asked to cover more than one role, or to cover a role and be onstage in a smaller role, or roles. Such work can strengthen an actor's talent, memorizing skills, and range.
I cast (with Zoe E. Rotter) the recent Broadway productions of "Waiting For Godot" and "No Man's Land," done in repertory. Each of our two brilliant understudies, Joel Leffert and Colin Ryan, had to learn/cover two demanding lead roles in two plays: a total of four roles each, with lengthy, complex dialogue. They brought their own unique qualities to the roles while being true to what Ian McKellen, Patrick Stewart, Billy Crudup and Shuler Hensley did in their starring performances. A formidable task, to say the least! Joel and Colin have themselves starred in plays, and are fantastic, seasoned actors. They attacked their understudy assignments with relish and utter dedication; they were invaluable company members whose talent and work ethic earned the admiration of everyone involved in the productions.
Aside from earning a weekly paycheck, understudies are privileged to be part of a company of actors and fellow creative artists, and to work on often complex, wonderful material. Strong relationships are forged; frequently, an understudy will, in subsequent productions, be cast in an on-stage role by the same director. This is a business of relationships: Excellent work does not go unrewarded.
Actors often worry that they will be "typed" as understudies. It is true that there are certain "go-to" actors who understudy (they are known to be top-notch and reliable), but it is out of respect for their abilities that these actors are asked to cover demanding roles. No one thinks they are less than; quite the contrary. (We often assign a label like that to ourselves, out of insecurity.) Their work extends beyond understudy work; it is one aspect of an actor's palette.
What fruits can an actor reap from being an understudy? Monetary reward; the opportunity to work on terrific plays with other talented actors and other artists; the chance to forge a long term relationship with a director and producers; the chance, most of all, to practice one's craft, if not every night on stage, then in rehearsals, and in one's private working environment. It is not a job for those who are complacent, as understudies must be committed, energized and fully prepared to go on with scant notice.
To be an understudy is a noble pursuit, requiring great craft, without which the theater would be seriously undermined.
(I thank Nasreen Rahman for her thoughtful question on my last article: "When the process gets to you, when the knocks seem hard, when you feel you are alone and the whole world is conspiring against you, what do you do? Should you continue through the doubts and soldier on, or take a short break, refresh and only then continue your journey?" Nasreen, that is one's personal decision, but we've all been in that place of feeling utterly discouraged, as if nothing is coming our way or we can't catch a break. I believe in a combination of forging on, remaining positive and optimistic, as well as doing some soul-searching. Sometimes one does need a time-out, and a chance to reflect. Joy and struggle are intertwined; if you truly love to act, take the long view, persevere, and have faith in your gifts. Let self-expression and your connection to others be your main reward.)
Ilene Starger has been a casting director in New York and Los Angeles for nearly thirty years. She was VP of Casting for Walt Disney/Touchstone Pictures. Broadway credits include "Waiting for Godot" and "No Man's Land" (for 2013/14), "Breakfast at Tiffany's" (also London), "Marlene," "The Elephant Man," "Dance of Death," "The Diary of Anne Frank," "Dirty Blonde," "Closer" (Artios Award.) Film credits include "The Untitled Marc Lawrence Project," "Did You Hear About The Morgans?," "Pink Panther" 1 and 2, "Music and Lyrics," "Two Weeks' Notice," "Night at the Museum" (Artios Award), "The School of Rock" (Artios Award), "Sleepy Hollow," "A Simple Plan," "The Parent Trap," "First Wives' Club," "Marvin's Room, "Robin Hood: Prince of Thieves," "No Way Out." Television credits include "Witness to the Mob," "The Great Gatsby," "Earthly Possessions," "Amy and Isabelle." Ilene is a member of the Academy of Motion Picture Arts and Sciences. She is also a published poet; a suite of her poems were set to music by composer Eric Shimelonis and sung by F. Murray Abraham at Carnegie Hall. She teaches workshops on acting/auditioning, coaches actors privately, and has been a guest speaker/teacher at NYU, Hunter College, and Montclair University.
For information on workshops/coaching, visit www.facebook.com/IleneStargerCasting. Follow her on Twitter @IleneStarger, and visit her new website www.ilenestarger.com.