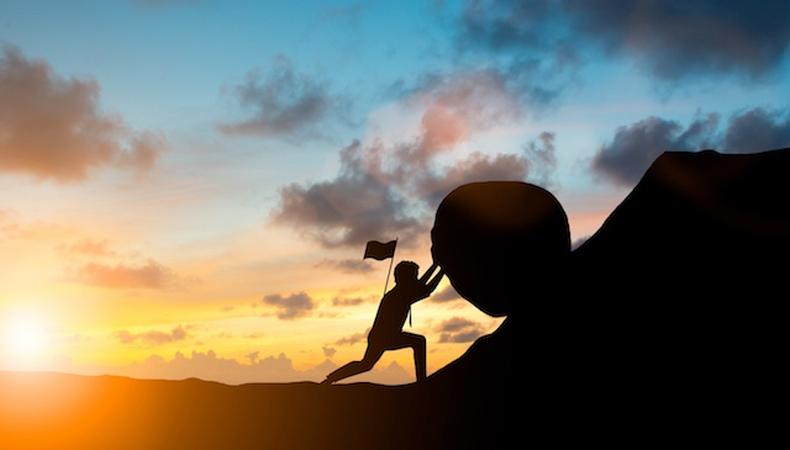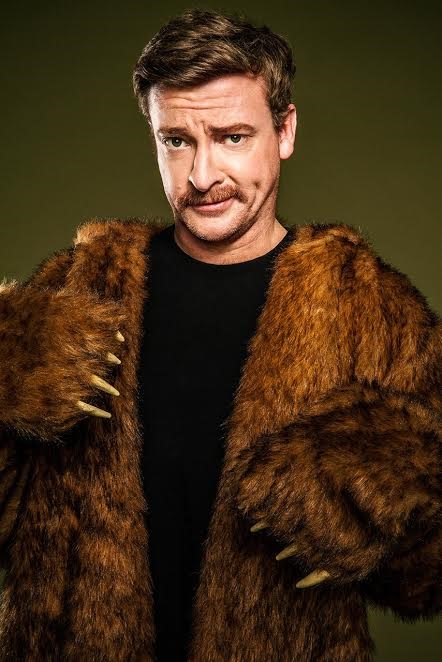 You know him best as Murray in HBO's "Flight of the Concords," but you can catch comedic actor Rhys Darby this Christmas in the long-awaited sequel to its 1995 predecessor, "Jumanji: Welcome to the Jungle," and you can hear him as Coran in Netflix's animated hit, "Voltron." He's been proving himself for years to be a versatile performer and true-to-form working actor and comedian. He recently held Office Hours with Backstage's online forums to answer fan and reader questions about how to get started in the business, how to best prepare for an audition, and more. Check five highlights from Darby's Office Hours below, and read the entire correspondence at backstage.com/forums.
On auditions: Prepare a lot, but don't care too much.
"I find that I'm best at auditions on two counts," Darby wrote to one interested reader. "One, I'm prepared. This means I know the material off-book and I already have a feel for the character. And two, I don't really care. If I care too much, I stress too much and feel that I deserve the part. That's the worse position to be in. If I don't care, then I'll relax more. It's also important to charm the pants off the people in the room so they like you and won't forget you." When asked by user JakeVanHoorn for No. 1 tip to nail an audition, Darby gave it to him straight. "Be funny. Don't try too hard though. Know the lines, and when they ask you to do it differently, do it differently."
Prepare, sure—but how does he remember lines quickly?
"You can't just read the lines in your head," he said. "You have to imagine them as a real piece of dialogue. The scene they're in has to make sense to you and you have to believe those lines are something that you would say. You have to own the lines to remember them." One way to do that, he continued, is to "make things deeper. The role only comes alive when you imagine and feel that the character has lived a long time. You have to imagine being this character for your whole life, not just from the moment you've been given the piece of paper with his/her words on it."
Success doesn't come overnight. Find a day job that's beneficial to acting!
Backstage user OutHereTryin asked Darby for his suggestions on good day jobs (other than waiting tables) that are quality choices for aspiring actors. Darby's input? On-the-rise working actors should seek part-time "survival" work that allows you to "find real characters. People being themselves," he wrote. "This is good to draw upon later when you become characters yourself. Places like swimming pools, amusement parks, shopping malls. Places where you see all walks of life!"
Surround yourself with supportive friends and colleagues.
In addition to acknowledging that success doesn't happen overnight, Darby also knows that success doesn't come through one person and one person only. When asked how to "better myself as a growing actress in the beginning stage independently" and how to create an effective support team down the line, Darby said that it comes back to your creative and social intuition.
"Go with your gut. Use your friends for support," he said. "Don't think too much about the future. Things just have a habit of falling into place. If it's meant to happen it will happen! Making connections is important. Building trust with those connections is important, too."
Hustle through the Catch-22.
Building connections, however, is often a catch-22: You can't get cast and build industry contacts without an agent, and you can't get an agent without being cast. Darby sees the dilemma. Specifically in regards to voiceover work, he wrote about the importance of the actor's work ethic and drive.
"Unfortunately only the big stuff happens when you have a voice acting agent," he said. "To even be considered for cartoons, you'll need to have been in the industry for a while. It's a long slog getting to that point. If you believe your voice is unique and you think you can do a better job that some you hear, that's a good thing! Believe in yourself. Put yourself on tape and ship your recordings out to all the agencies! Follow it up, hassle people until they listen to you! Good luck. Luck is the real thing! Luck and being noticed. Or in this case, heard!"
Want to get started in voiceover? Check out Backstage's voiceover audition listings!