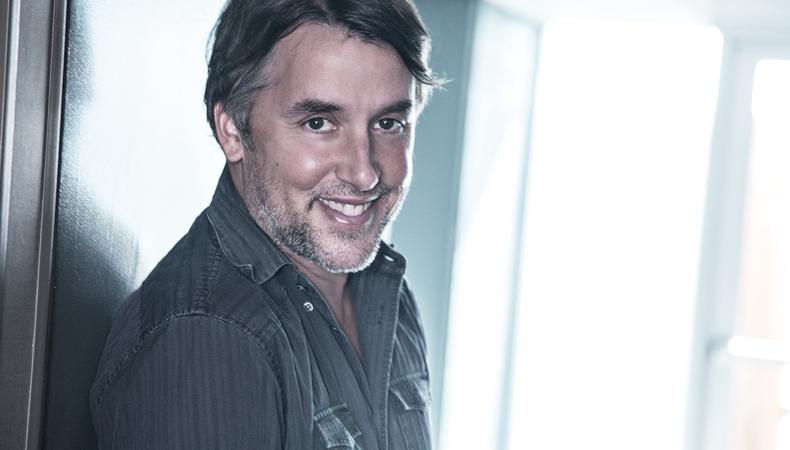 Winning the Casting Society of America's Career Achievement Award came as a big surprise to Richard Linklater, who says winning a "career anything" is surreal since he's nowhere near finished with his filmmaking journey.
But a quick glance at his filmography—"Slacker," "Dazed and Confused," the "Before" trilogy, "School of Rock"—proves that Linklater indisputably deserves this recognition. Particularly so in a year that saw the release of "Boyhood," which was filmed over a dozen years and had such an atypical casting process that the CSA took notice.
"[The length of the shoot] demonstrates the power of making the artistically authentic choice and highlights how much can be achieved with quality casting. His career is full of such work," CSA President Richard Hicks said in a statement in November. While casting is important with every film, not knowing how your protagonist will change over a decade-plus made choosing the boy for "Boyhood" a monumental decision, as the actor playing Mason would dictate the details and nuances of the story.
Choosing Mason "was the single biggest decision ever," Linklater explains, and "because his vibe would be the vibe of the movie, the audition for the role wasn't traditional."
With casting assistance from Anne Walker-McBay and Erin Ferguson, Linklater found his lead. "You talk about each kid and then you have them back and you keep talking more, and Ellar [Coltrane] was just kind of a special kid," the writer-director says.
He "could tell funny stories [and] could recall a movie he saw and say how cool it was or what it was about," he adds. "He just had an enthusiasm for things, and he wasn't trying to be cute. You know, a lot of kids get paid to be cute, and he wasn't that; he didn't care what you thought of him."
The most important thing was whether or not the experience would be a positive thing in Coltrane's life, Linklater says. "We never really read a lot of lines or acted or cried on cue—it wasn't any of that. I never asked him to act, I just tried to get to know him and see how his mind worked."
And in choosing Coltrane, Linklater inadvertently chose the "artist's path" for Mason, who develops an interest in photography in his late teens. "Had I cast someone else and they were a very good basketball player or hockey player or lacrosse player, it might have been kind of the same movie to some degree, but the vibe would have [been different]," he explains.
However, Coltrane himself wasn't the only factor in the decision. "You weren't just casting like, 'OK, you seem perfect. We're starting in six weeks and we'll be done in two months.' It's like, no, no, this is a marriage of some kind. We're really making a life commitment here and it wasn't just with him, it was with the family. We got to know each other; I'd go hang out with his parents and talk and get their vibe, 'cause this is where it could work or not work," Linklater says.
But with casting in place, and the vibe just right, the team behind "Boyhood"—including supporting players Ethan Hawke, Patricia Arquette, and Linklater's daughter, Lorelei—achieved a cinematic first.
"Believe it or not, we never anticipated that the conceit of the movie itself—that it took 12 years to make—would actually be the pitch," says the director of the awards season front-runner. "We had totally missed that as the concept and the interest, but I'm happy that [audiences] were actually moved by the details, and that the intimacy of the movie is what hit them."
Inspired by this post? Check out our film audition listings!