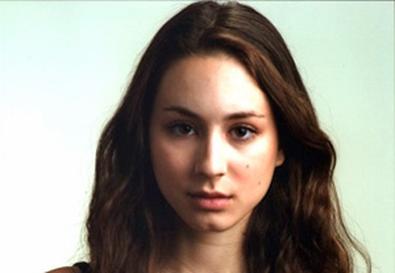 Recently graduated from the University of Southern California's theater program, Troian Bellisario is debuting this week at one of Los Angeles' preeminent midsize theaters, the Geffen Playhouse, in Bill Cain's "Equivocation." The play, directed by David Esbjornson, centers on William Shakespeare (Joe Spano) and the request by King John that the bard write the "true" history of the Gunpowder Plot—the botched attempt to blow up Britain's Parliament and assassinate the royal family.
This summer, Bellisario understudied in "Farragut North" at the Geffen, in the role of a young intern on a high-octane presidential campaign. In "Equivocation," Bellisario plays Shakespeare's daughter. Back Stage spoke with her during previews.
Back Stage:
Where are you from and where did you train?
Troian Bellisario:
I was born in Los Angeles, in Studio City. And I went to the same school—I went to Campbell Hall from kindergarten to 12th grade. And I started acting when I was, I think, 4. I was a 2-year-old baby on something, but it's not like I had lines. But I actually had my first lines when I was 4. And then I finished school, and I went to USC for their BFA program in acting. It's a very small class; we were only 15 people. I just graduated in May.
Back Stage:
And you immediately got a role understudying in "Farragut North" at the Geffen Playhouse?
Bellisario:
About two weeks [after graduation].
Back Stage:
With or without an agent?
Bellisario:
I was fortunate enough to actually have an agent, Don Buchwald & Associates. I signed with them my freshman year, and they were fabulous because I was like, "I'm just about to go to school for four years," and they were like, "Well, we like you, so we'll come to your plays and we'll try to get you work during the summer." And then the moment I graduated—we did a showcase like Juilliard does and NYU, but I had already had an agent and a manager, so they were just kind of like, "Okay, congratulations on your showcase; let's put you to work," and this was the first thing that I got, right off the bat box. And at first I didn't want to do it, because I was like, "Oh my gosh, an understudy." I was worried about what it was going to be like to watch so many amazing people from backstage, and I was worried if I was going to get jealous, but it was actually the best learning experience ever. I got to see professionals working in a professional theater, and I got to realize that people go through the same problems, people worry about the same things, and I got to truly see it from a point of an observer but be part of something, as well.
Back Stage:
Tell us about the auditions for the Geffen. Your agents got you an appointment with Geffen casting director Phyllis Schuringa?

Bellisario:
Yes.

Back Stage:
And what did you do to prepare for the audition?

Bellisario:
You know how they say it's the things you think you're never going to get that you do? So I always memorize everything, and I have the sides in my hand. And I was like, "Okay, I'm probably not going to get this; I don't know what they're looking for; I know I kind of might resemble Olivia Thirlby [who had been cast in the role]." I think there was a freedom because I didn't feel I was really in competition. It wasn't like I felt beat out by somebody; it was a really great opportunity. So I just went in, and I just did it and had fun, because I honestly didn't think that they would choose me. And then I got the call about two hours later, saying "Okay, so they want you," and I was like, "Wait, what?"
Back Stage:
Tell us about walking into the audition. Who was there?

Bellisario:
Phyllis was there and Doug Hughes, the director.

Back Stage:
Did you walk in in character? Did you go in and shake hands and talk with them first? What did you do?
Bellisario:
I went in; I shook their hands. The scene was when [the character] was sitting on the bed and she's telling [her co-worker] about all of her ex-boyfriends, and then she lets the secret slip that she slept with their boss. It was a really fun scene. I got to play this really fun, flirtatious character that then deals with something kind of traumatic. She goes too far and then has to clean it up and make him promise something.
Back Stage:
Did you have a scene partner for the read?
Bellisario:
They had somebody in there named Brad. I think he was just a reader. Brad was great. God bless Brad, he was very fun.
Back Stage:
Did they give you direction, a chance to do it differently?

Bellisario:
No. That was what was funny. That is why I thought there was no way I was going to get it, because it was really one of those things where I came in, I sat down, I did the scene, and they were like, "Okay, great, thanks," and then I left, so I was like, "All right, well, you think they would have worked with me or talked to me about it." So I was really shocked when just hours later they were like, "Well, they decided to give it to you." I was just kind of like, "This is a great opportunity, and I'm just going to be grateful that I get to work at a professional theater right out of the bag." And that's what I'm really grateful for. And then all of a sudden when they called me in for ["Equivocation"], I was like, "Oh my gosh, cool."

Back Stage:
Were you worried about finding a job ever again?

Bellisario:
It was one of those great things where almost immediately after that, I booked another play at [Pasadena's Theatre @ Boston Court] called "God Save Gertrude." I was in Pasadena rehearsing, and I got a call that [the Geffen] wanted me to audition for "Equivocation." I did the audition, and then the director, David Esbjornson, was flying back and forth between New York, so they're like, "We don't know when the callbacks are going to be; we don't know if they're going to call you back in." And then one Friday morning I was headed over to Pasadena, and I get a call from my agents, and they're like, "They're doing the callback in two hours. Can you be back at the Geffen, ready to go?" And I was like, "Oh my gosh, okay." So I went in there and did the callback for Phyllis and David and the writer, Bill Cain, and I found out the next week that they had chosen to give me the part.

Back Stage:
How did you let the Boston Court know?

Bellisario:
As early as possible I said, "I really want to take this at the Geffen," and they were so wonderful and supportive.

Back Stage:
Tell us more about your "Equivocation" auditions. Do you have anything memorized?
Bellisario:
I had it memorized. I just like to memorize everything. That way if they ask you to play with something, you don't feel like, "Oh no, I don't know this well enough." They just asked each actor to choose two scenes, kind of contrasting, from any point in the play, and they would have somebody who could read anything with you. So I went in with two scenes, and then for the callback, they had me do the two scenes again, and then they sent me back outside, and they were like, "Hey, will you come back in and read with somebody else?" And I was like, "Okay." And I walk in, and they're like, "Do the scene," and the guy that I was reading with gets about two lines into the scene, and I realize it's not one of the scenes I had prepared, and it had just slipped their mind to tell me that it was another scene, so I was like, "Oh my gosh, I don't know this," and they were like, "Here, it's okay, just do a cold reading. We just want to see what you do with it." So it was just very bizarre just reading from the script. I had read the story, so I knew what was going on, but trying to stay there and not know the lines, just trying to be present throughout this callback.

Back Stage:
Did you take a cold reading class at USC?

Bellisario:
I didn't. I actually got advice from one teacher to never cold read. Well, what he said was, "It doesn't make anybody look really good, and if they like you, they're willing to let you at least take 20 minutes outside to do that," and unfortunately I couldn't even ask, because I didn't know what scene we were doing, so maybe I proved him wrong. Maybe it's okay to cold read. But it's just really about staying present and taking the time to look down at the page and bringing it back up to the person.
Back Stage:
How has your performance changed since you made choices for your audition?
Bellisario:
It's really going back and forth, because she's a very, very complex character, in that she represents a lot of different things, and she's at a very different point in her understanding of life than anybody else in the play, because she's a twin who's lost her twin brother, so she's experienced death very, very close to her at a very young age, and it's taking place in a world where people are being tortured and killed all the time, but she has an acceptance of death that nobody else in the play has. So it's kind of difficult to balance this person, who is almost at peace and accepting of death, with this young girl who's also discovering things like love and wanting to connect to her father and just growing up and finding her place in the world. So my performance has kind of gone back and forth between being a young girl trying to figure out where she stands in the world and being this creature that is very, very evolved.
"Equivocation" runs through Dec. 20 at the Geffen Playhouse, 10886 Le Conte Ave., Los Angeles. (310) 208-5454. www.geffenplayhouse.com.