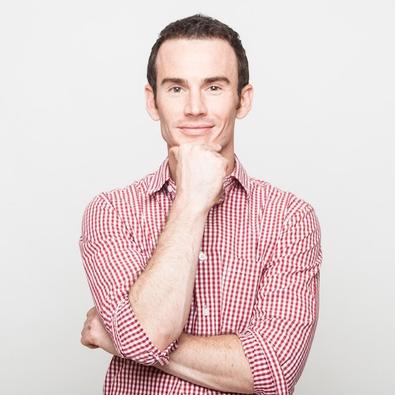 Actors should be blogging.
Why? Blogging helps with SEO (Search Engine Optimization), which helps your SERP (Search Engine Results Page). In other words, blogging will help your website show up at the top of a Google search!
Rather than journaling your daily adventures or writing informative articles (like this!), I recommend actors microblog their news.
Microblogs are bite-sized updates—a few sentences accompanied by an image, video, or link to learn more.
But why is microblogging the "right" way for actors to blog? In the age of social media and mobile consumption, a few seconds is about all the time someone will spend scrolling through content. (I'm actually surprised you're still reading this and not jumping to the video at the bottom!)
Microblogging creates an easy-to-read timeline of professional updates. Plus, when visitors want to know more, they can click per update or scroll through your archives. Your website's blog becomes an expanded and interactive version of your résumé!
Here are some examples of actor microblogs (without the corresponding media):
Currently touring as the leading player in "Pippin"! See our schedule, press, and more by

clicking here

.
Just finished shooting "Modern Family." I'll share/embed my episode soon. In the meantime,

click here

to visit the official site!
Featured in February's Dance Magazine!

Click here

to see my tips for aspiring young dancers.
Starting classes with Jen Waldman. I love being back in class and highly recommend

this studio

!
When writing anything on your website, choose whether you write in first or third person. First person is friendlier, while third person uses a key word: your name.
Regardless of your decision, increase your SEO by having every microblogged update link to the productions, projects, press, etc. that are mentioned. Major bonus points when the pages mention you and link back to your website. It offers visitors (on either website) the opportunity to learn more, while the inbound/outbound links create a spiderweb. This shows search engines that your website is the official online hub for your name.
Now, social media is microblogging. However, for career purposes I'm recommending you create a stream of microblogs on your actor website.
Beyond this content stream of professional highlights, social media can and should share the personal experience of the updates in your blog. You're giving a global audience exclusive access to where you are and what you're working on.
Social embeds also keep your website relevant and instantly up to date. However, you have to be comfortable with a public profile and posts. You also have to be super conscious of what you post.
For examples of actor websites that incorporate microblogging and social embeds, check out JessicaLeeGoldyn.com, MikeSchwitter.com or DanniLeighSmith.com.
I look forward to reading your comments and answering your questions in future posts!
Like this advice? Check out more from our Backstage Experts!