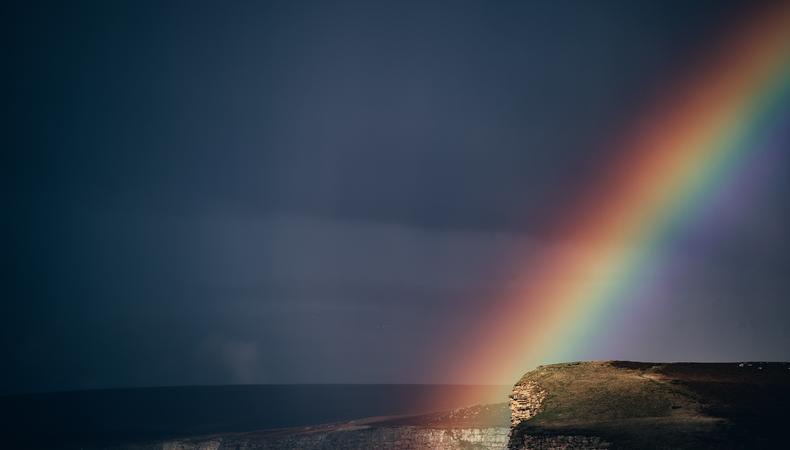 The great challenge of being an actor is the ability to persevere while being subjected to continuous rejections, and still somehow remember to have fun with the work.
I can think of no other industry where the majority of the day, week, and career is built on rejection after rejection. Yet we are also tasked with forgetting that rejection to stand up in front of an audience to bare our souls and perform for the enjoyment of others, despite what we may be feeling.
When I first started applying for acting jobs, I would read casting notice after casting notice until I found a role that I knew was perfect for me. I'd read the character description over and over again with excitement and the understanding that I could bring this character to life. I would live the character for weeks, waiting for my audition, already dreaming about being on set or stage, completely lost in the story.
When the audition came, so confident was I that I was suited to the character that the sides would be read with an urgent and necessary energy. The feedback from the director and producers would be positive and exciting. They would tell me it was a powerful performance, check my availability there and then, ask me questions about working together.
I would float out of these auditions, the buzz of performing under high intensity still with me, knowing I had nailed it. Surely the character was mine to play. I'd report what the director said to friends, modestly adding, "but you never know." Yet I was secretly waiting for the call that would confirm me for the dates they had requested.
But then...silence. And more silence.
I would check my messages, make sure my voicemail wasn't full, guarantee my phone wasn't set to do not disturb.
Eventually, I'd know the truth: I had been rejected despite all the nice things they'd said in the room.
Unfortunately for us actors, this is an all-too-common experience. It's one thing when you know the audition went poorly—you can leave and immediately put it behind you as a not-gonna-happen experience. But when you kill it and get the same feedback, that's where it really hurts.
READ: Staying Steady: 2 Ways to Regain Control of an Audition
There's no easy way to handle this type of rejection, but through my experience over the years, I have developed some practices to turn auditioning into hassle-free, non-disruptive, fun experiences—even if nothing comes from them.
Be realistic when applying for a role. Do you actually fit the description of what they're looking for? If you're 6'2 and they're looking for someone 5'2 or shorter...this will only end badly for you. Don't waste your time and don't set yourself up for rejection.
Don't overthink or dwell on the project and character beyond the information in the sides and descriptions. Don't get too invested before it's yours.
Preserve your energy by not spending too much time on prep for every single audition. Practice learning sides quickly, making strong character choices on the spot, and having confidence when thrown into the deep end. That said, continue to commit 100 percent in front of directors.
Consider auditioning a fun experience in itself. Learning to enjoy auditions means rejection won't matter as much.
Accept that the odds are against you. Instead, treat an audition as a chance to practice and gain a new experience.
Remember that audition skills are very different than performance skills. Take audition-specific classes to perfect them.
Know that even if you're the greatest actor on the day, finance, budget, and production factors outside your control can lead things in different directions. This is why producers, directors, and casting directors can get your hopes up on the day—they did enjoy your performance. So often, rejection has nothing to do with your talent and so you should not take it personally.
Know that you can go to an audition, not get the role, and be called up six months later for another project.
Be upbeat and relaxed. The more directors know that this audition is not going to make or break you, the more they gravitate to you.
Once the audition is done, move on immediately. You should be too busy to remember one audition or rejection. Remember that the only guaranteed way not to fail is to never give up.
Check out Backstage's film audition listings!
The views expressed in this article are solely that of the individual(s) providing them,
and do not necessarily reflect the opinions of Backstage or its staff.