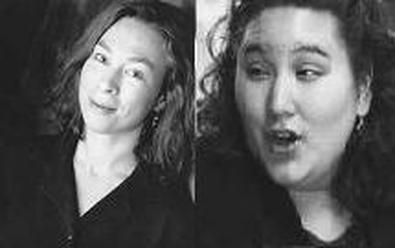 If the foundation of quality theatre lies in the brilliance of individual scripts--and it does--then the script development process is the platter upon which the entire realm is served. It's rather frustrating, then, that there is no formula by which a writer can transmogrify an unrefined idea into a glossy and sparkling finished product. Making things even more difficult, an individual writer's life is usually a fairly solitary one, with drafting, revision, and fine-tuning occurring within a vacuum of space and time without the input of others.
The unhappy result is that many writers simply give up on promising ideas well before they've finished anything. Some let go when the flow evaporates, when the action doesn't seem to be progressing, when the characters seem to have stopped. Others let go after they realize that their script is too much a collage, having allowed too many outside opinions to infiltrate the process before the piece was ready to be heard. Still others never even get started, writing down notes and imagining different scenes, but never having the courage to put pen to paper, or, rather, finger to keyboard.
To aid these kinds of writers in particular, we consulted a fine group of artistic directors, playwrights, and other theatre professionals to provide hints to further the flourishing of the artistic process. It's not all that surprising that the ideas tend to be harmonious, though there is the inevitable subtle dissonance on some points.
Where the Words Come From
We all know that writers should "write what they know," but, on full examination, what does that mean? What if you know very little? What if your personal story is dull? Don't many writers take on stories involving subjects they know nothing about?
Maryke Huyding, literary coordinator for The Mill Mountain Theatre, has an interesting take on what writers should consider when wondering whether a particular idea has currency. No matter if the concept is personal or not, Huyding believes the idea should introduce certain shadings with which a writer is intrigued, but does not fully or even partially comprehend. "I think writers like to write about things they don't understand," explains Huyding, who has worked as a dramaturg in addition to her duties at one of the nation's better-regarded developmental theatres. "If they do understand, why write about it? Writing is about discovering the answers."
For many writers, this means looking inward, trying to understand personal problems and family mysteries that have cast a shadow. Says Susan Johnston, an articulate and charming playwright who recently presented a play called "Old Woman Flying" at the Eugene O'Neill Theater Center (perhaps the nation's premier playwrights' conference), "The ideas will inevitably come from yourself in some way or another. Almost all of my material is from family and friends." She adds, with an edge, " Any writer who says they're not writing about themselves is lying--we create these myths for ourselves so we can lick the old wounds."
The personal connection also tends to churn a writer's emotion, allowing for more idiosyncratic and original creations. John Dias, literary director for the Joseph Papp Public Theater/New York Shakespeare Festival, believes "some of the most exciting work comes from a very individual and personal place." James Houghton, artistic director of the O'Neill, frames the search for material from a psychoanalytical, somewhat academic perspective: "Plays and storytelling come from a multitude of experience that informs a subconscious state. The conscious does enter into it--that's the craft of it. The subconscious is talent and instinct."
All this doesn't mean writers should be limited to writing their personal stories. Of course, writers should be open-minded when thinking about material, which can come from anywhere and everywhere. According to Huyding, "Writers should open themselves up to how interesting life is--the most fascinating piece of history may not hold up compared to the conversation people in the bus are having." Eric Lane, a playwright who has attended the celebrated Yaddo artist's retreat six times, indicates, "I've found material from all different places. One time I was walking down a street and there was this woman wearing a coat, and there were two feet sticking down from the coat, and I realized this was a child--this sparked a play."
For more on constructing the first draft, workshops that work, and overcoming writer's block, go to the Members Area