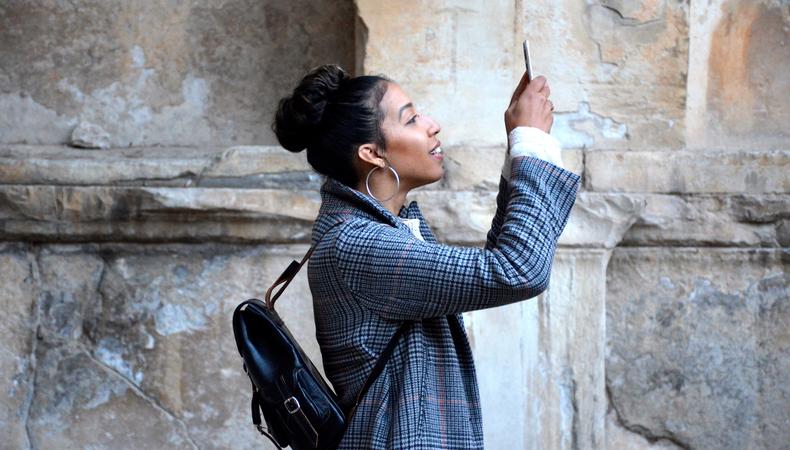 You know that social media offers excellent tools to market yourself, but are you using each platform properly?
As an actor, you want to constantly strive to create an image of yourself as an interesting and relatable person. So often, though, through the misuse of social media, the blending of personal and professional come through and it becomes difficult to showcase yourself in the appropriate light. This isn't a rebuke on sharing parts of your life that are interesting and unrelated to acting; relating to your followers is an important part of being social. However, being consistent and molding your image is critical to gain a consistent and dedicated following.
In the entertainment industry, image and perception are (almost) everything. You should strive to show your professionalism, talent, skill set, and appreciation for working daily to make yourself a better person and talent.
READ: What Social Media Does an Actor Need?
Aspects of who you are and how you work to become better at your craft is very important to your social media profiles. Posting that you are at your workshop, getting new headshots, going to an audition, listening to a podcast about how to give an energetic performance every time, working on a new accent, etc., are all fantastic examples of what you could be telling your followers to boost your credibility. This also highlights that you are serious about your work as an actor.
Focusing your time and energy is key to your online engagement. Don't spread yourself too thin by using more than three social media accounts. You should be using social media to show followers and fans what you're doing career-wise; it should not be the activity itself. Don't spend more than 15-20 minutes per day on each platform and spend it crafting what you are saying rather than mindlessly roaming around wasting time.
Spend time talking to and responding to your friends/fans to show that you hear them. Did you know that Mr. Rogers reportedly responded to every single one of his fan letters? That's the commitment and respect he felt his audience deserved.
You should also be aware of what you retweet and repost. Is it worthy? Is it something that supports your perspective and mindset? Is it be a positive message?
I suggest these tactics from my clients because they create stability in your online presence and with it comes positive judgment not only from your fans but those who may be interested in hiring you. It's difficult enough to be a working actor—you don't want to put up roadblocks to your success because you've become your own worst enemy online.
Get all of your social media questions answered by peers and experts on the Backstage Community forums!
The views expressed in this article are solely that of the individual(s) providing them,
and do not necessarily reflect the opinions of Backstage or its staff.