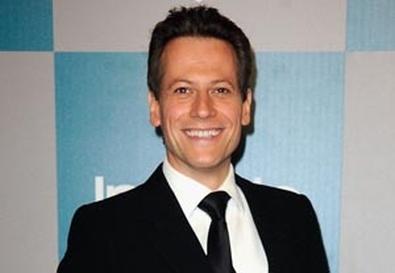 In the CW drama, "
Ringer
," Welsh actor Ioan Gruffudd stars as Andrew Martin, a self-made millionaire who struggles to balance his work and family life with his wife and daughter. In real life, Gruffudd is happy to have put down roots in Los Angeles with his wife, British actor
Alice Evans
(who he met on the set of "102 Dalmatians"), and their three-year-old daughter.
Gruffudd, who is known for playing characters like Hortatio Hornblower in the "Hornblower" TV movie series, Mr. Fantastic in "The Fantastic Four" and "Fantastic Four 2," Tony Blair in "W," and Lancelot in "King Arthur," admits that after traveling around the world to shoot various films, it was very appealing to accept a role in a series that shot in Los Angeles. "I loved the character of Andrew and I loved the entire concept - all the delicious ingredients," he says. "Also the fact that it was
Sarah Michelle Gellar
's comeback to television, that was incredibly attractive."
The now-official Angelino sat down with Back Stage to discuss acting, character, and why it's important to persevere.

Back Stage: How much did the creators of "Ringer" tell you about the arc of your character before you shot the pilot? Ioan Gruffudd:
They told me Andrew Martin was going to be much more interesting than he was on the page in the pilot, but no specifics. It is still incredibly exciting. I have my heart in my throat and my hand over my mouth when I read the scripts. I can't believe what's happening next. It's a real testament to how strong the writing is on the show.
Back Stage: Where would you like to see Andrew go?Gruffudd:
The actor in me would love to see this guy go to a very dark place, but I think with most great villains we need to love them, you know? We need to understand why they became the way they became. At the moment, we're exploring some of the dark aspects of his psyche, forcing him to make decisions under pressure, which is exciting. But ultimately, I'm one of the main characters, so we don't want him to be hated.
Back Stage: What made you want to be an actor? Gruffudd:
When I was nine, [casting people] came to my junior school looking for somebody to play the son in a Welsh language drama on BBC2 in Wales and I got the part. I didn't really know what I was doing, but I knew that I enjoyed it. I wasn't very good, but then I went on to do a soap opera in Wales when I was 12. So I fell in love with acting through physically doing it at a professional level from a very young age. It was part of my upbringing and make up, really. I've been doing it for 25 years.
Back Stage: Do you have a specific acting method?Gruffudd:
Method is only there if you're struggling to break into or find a character. In television, especially, you don't often get to punch above your weight. You're essentially playing very close to who you are. I would say a bit of Stanislavski is based in my method, but it's nothing I consciously sit down and prepare religiously for.

Back Stage: Have you had a favorite role?Gruffudd:
Every part you have to love. That's where we live; that's where we exist as actors. If I had to choose, it's probably a toss up between "Amazing Grace," directed by Michael Apted and written by Steven Knight, which was based on the character of William Wilberforce who abolished the slave trade, and a project called "Peacekeepers" which was a two-part drama I did with director Peter Kosminsky for the BBC years ago. Matthew Macfadyen, Damian Lewis, and some other great actors were in it. Essentially, it was about the conflict in Bosnia and the British troops that went in as a peacekeeping force.
Back Stage: Any words of wisdom for actors who are just starting out?Gruffudd:
Persevere. When you're starting out, you never know, you may make an impression on somebody and then they'll remember you in seven years time. Me, I've met producers and directors and many years later they've called me for a project that I'm right for at that time. I know you desperately want to get every part you go up for, but it just might not be necessarily right for you. Just do the best you can do. It's really beyond your control. And never ever think you've learned everything. The day you stop learning is the day that I think you quit acting. New challenges keep you going. That's what keeps me going. I actually learn a lot from watching myself, what I'm trying to do. Be open and be aware and don't think you know it all.