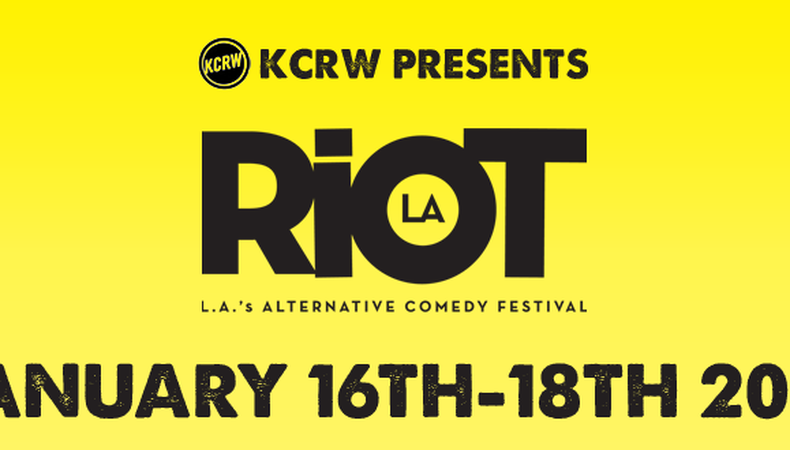 Festivals are great networking opportunities, even if you're not performing. RIOT LA, running Jan. 16-18, offers a shoulder-rubbing venue in The Lot, which is a place "to hang before and after shows. Grab a beer or glass of wine. Play some arcade games." You get the idea. The comedy festival is set to feature performers ranging from Maria Bamford to Jeff Ross, who's judging a roast battle. More info available here.
Know Your Crew: The Script Supervisor
Film Independent Office
Jan. 13 at 7:30 p.m.
9911 W. Pico Blvd. 11th Fl. Los Angeles
Details here.
FirstStage Free Play Development Workshop
Avery Schreiber Playhouse
4934 Lankershim Blvd., North Hollywood
Monday evening in January 7:30 p.m.
Click here for details.
"Showrunners" Screening and Reception
Arena Cinema Hollywood
Jan. 18 at 4 p.m.
1625 North Las Palmas Avenue, Hollywood
Details here.
Screen Actors Guild Awards Viewing Party
The SAG-AFTRA Los Angeles Local
Jan. 25 starting at 4 p.m.
5757 Wilshire Blvd., 7th Floor, Los Angeles
Click here for details.
Want more L.A. news? Sign up for our Backstage L.A. newsletter!