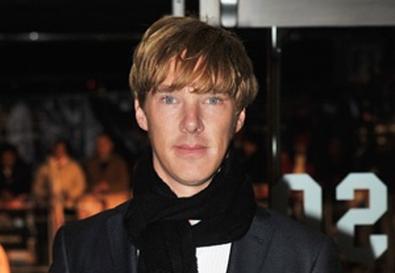 LOS ANGELES – Benedict Cumberbatch's pals call him Ben. Viewers of his TV performance as a 21st-century Sherlock Holmes tend to favor "brilliant."
The British TV audience went mad this summer for the three-part "Sherlock" series in which Cumberbatch makes Holmes the very model of a modern private detective, with the character's fearsome intelligence and upper-crust arrogance intact.
Now Americans have the chance to discover the rising star as PBS' "Masterpiece Mystery!" airs the series on consecutive Sundays, starting this weekend and through Nov. 7, at 9 p.m. EDT (check local listings).
Cumberbatch, who will be seen next year in Steven Spielberg's film adaptation of the hit London play and book "War Horse," is engaging and open during an interview from London, displaying not a whit of Holmes' chilliness.
But the 34-year-old actor is a match for the great fictional detective in verbal gymnastics, spilling out answers to questions with energetic, swooping speech.
Here's his take on the Holmes series (which concludes with a doozy of a cliffhanger that ensures future episodes): "The overall story arc of Holmes is someone being humanized. He is human, but he yearns after a sort of godliness. He's somebody who wants to contain, control and understand everything, like a chess grand master."
That's Cumberbatch sans script, and very impressive. But there's no verbal swagger when he's asked about taking on a role played memorably by Nigel Rathbone and Jeremy Brett and, more comedically in 2009 by Robert Downey Jr.
"To be honest, I was nervous. There was no cockiness about it," Cumberbatch said. He was also frightened in the "more vainglorious way, to be identified with this character above all else."
The pilot script swept away his doubts about playing Holmes or the prospect of gimmickry in bringing Arthur Conan Doyle's character into modern London. In the series, Holmes is partnered with Dr. Watson (Martin Freeman of the U.K. version of "The Office," "Hitchhikers' Guide to the Galaxy") who, as in the original stories, is back from serving in Afghanistan.)
Unlike the 19th-century Watson, this modern one makes a point of noting that, no, he and Holmes aren't gay although they share a flat. Cumberbatch suggests that Holmes is asexual, perhaps the result of being burned in the past by women or one woman, Irene Adler, who is a candidate to appear in the next season. Production starts in May.
Rupert Graves plays police Inspector Lestrade, who puts Holmes' talents to good use. The series creators are Steven Moffat and Mark Gatiss of "Doctor Who" fame.
"Benedict was the first and only actor we ever saw for the part of Sherlock. ... And once we'd heard him read, there was clearly no point in looking anywhere else," Moffat said in an e-mail. "He has that Sherlock look — cheekbones and scowling — and is one of the finest actors of his generation."
A myriad of projects makes Cumberbatch's typecasting unlikely, with his BBC portrayal of famed scientist Stephen Hawking as a young man among the evidence. Other past roles include the villain in "Atonement" and Scarlett Johansson's preening spouse in "The Other Boleyn Girl."
Besides the Spielberg project about man and beast in World War I, another upcoming feature for Cumberbatch is "Tinker, Tailor, Soldier, Spy" starring Gary Oldman. He remains a busy stage actor as well.
As for his memorable moniker, he patiently explains it without a hint that he might be tired of doing so. His parents, actors Timothy Carlton and Wanda Ventham, chose a "special" given name for him after a difficult time conceiving a child, he said.
Cumberbatch is the family surname on his father's side, and putting it together with Benedict made for a distinctive identifier that demanded — and got — attention from agents.
"I don't think all my fortunes are based on that," Cumberbatch said in a nice bit of understatement.
Asked what his friends call him, the in-demand actor proved his grasp of pedigree's value.
"Ben. I don't get Benjy. That reminds me of a Hollywood mutt," was the droll reply.
---
Copyright 2010 Associated Press. All rights reserved. This material may not be published, broadcast, rewritten, or redistributed.