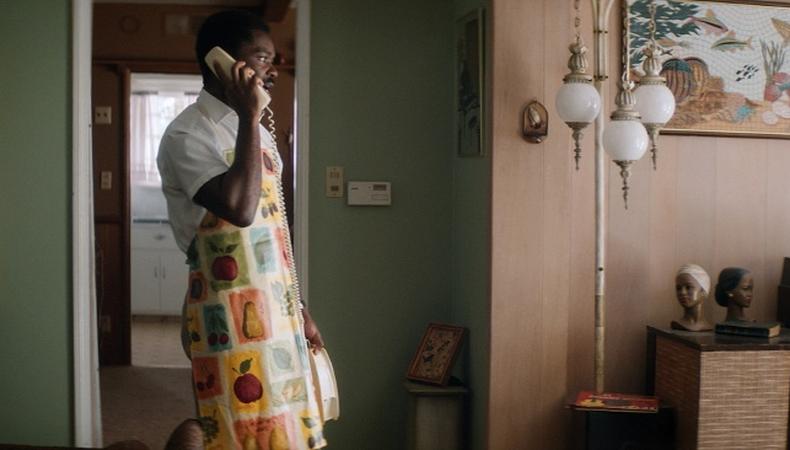 When screenwriter Frederick Mensch stepped on the set of "Nightingale," the first of his scripts ever to be optioned, his leading man David Oyelowo ("Selma") wouldn't look at him.
"He was emphatically not interested in meeting me," says Mensch. "He did not want to shake my hand. He didn't want me in his sightline. He didn't want me there, frankly."
The producers were apologetic, not knowing how to explain Oyelowo's behavior so the writer wouldn't feel offended. "But I was the last person in the world they needed to apologize to, because more than anyone else I knew what David was going through."
Oyelowo was, at the moment, immersed in Mensch's character, a man gradually but viciously torn apart by his own solitude.
That particular day, the actor was shooting one of the film's most emotionally wrought scenes, in which protagonist Peter Snowden's rage breaks through a carefully constructed façade for the first time.
"Peter tears up his dining room," Mensch explains, "and David's emotions were so raw and real that I felt emotional. I felt like I owed Peter an apology. I almost wanted to pull him aside and say, 'Hey, this isn't your fault. I'm sorry I put you through this.' "
Like a fly on the wall, the audience sees what Mensch wants to apologize for: the careful unspooling of Peter's sanity, dropping him in and out of delusions that push him to inadvertently murder his mother (revealed in the first minutes of the HBO film), relentlessly stalk a former lover, and tell a noxious string of lies to everyone—himself included.
"His desperation takes him to a place that most of us never visit, but it is something that's common to us all at one point or another," says Mensch. "For me, the movie is about somebody who desperately wants something he can't have."
Mensch spent a year writing Peter Snowden, inspired after hearing about a son who killed his mother while simultaneously revisiting a supporting character from another script with "more to tell." When he merged the two components with a desire to write about the destruction of loneliness, Mensch came up with the risky formula for "Nightingale," which calls for equal parts actor and location—as in, there's only one of each (with the exception of two voice actors).
"The more I thought about it, the more I realized the best way to [tell this story] was to isolate Peter in one location with no human contact," he says. "[I knew] it was a huge technical challenge to pull off but if I did it, I would have something close to the perfect indie script; it would be inexpensive to shoot and it would have this really great, splashy, challenging role for a movie star."
"Nightingale" was discovered on blcklst.com, a website for unproduced film scripts that hosted "The Imitation Game" before it was picked up. The film's eventual director, Elliott Lester, just "got it" and didn't suggest adding more characters or locations. "Elliott knew exactly what this movie was," says Mensch.
Lester worked with Oyelowo to hash out Peter and his narrow world, emailing Mensch with questions about what kind of Scotch he drank, where he bought his clothes, and if he wore boxers or briefs.
The focus on details as minute as the condition of Peter's nails proved to be one lesson among many for the screenwriter, who says in the future he'll fixate less on elements such as grammar and leave the onscreen pauses for actors and directors to determine.
"I think I'll spend more time thinking about the broad strokes of the character and the narrative and a little less about where the comma is going to live," he says, laughing. "I'm a writer who will spend a lot of time juggling commas from the front of the sentence to the end of the sentence. Ultimately, you see your movie get made and it's, like, Well, that didn't make too much difference, did it?"
Inspired by this post? Check out our audition listings!