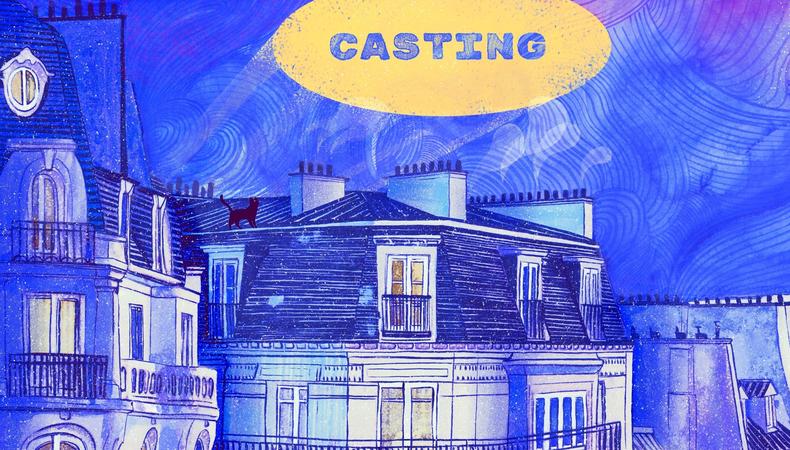 David Rapaport's first solo casting gig was assembling the now iconic ensemble for "Gossip Girl" on The CW. The casting director, who loves being part of the "pop culture connection," has since landed himself (along with casting partner Lyndsey Baldasare) a spot as co-collaborator with superproducer Greg Berlanti, the man behind much of the CW's slate of shows, including "Arrow," "Supergirl," and "Riverdale." Rapaport spoke with Backstage about how he finds new talent and what auditioning and casting are like for shows like "Riverdale."
What's your process when casting a pilot like "Riverdale"?
We go through a really long casting process, about 10 weeks. But it's quick in the sense that it's a fast and furious process. We're seeing so many people over those 10 weeks for leads and regulars, guest star roles, and recurring roles. We could be casting about 15 roles in that time. It sounds like a long period of time, but when you think about the potential for how big the show could be and how iconic these roles are, it's not an endless period of time. You have to go through the auditions, studio tests, network tests, screen tests, lots of conversations and back and forth and questioning who's right and who's wrong.
How do you cast an ensemble?
It kind of falls into place based on the way the casting works. In an ideal world, we'd cast all the roles at the same time, but most of the time it doesn't work out that way. I really have to take a leap of faith. Sometimes we'll do chemistry readings for love interests to make sure there's a palpable onscreen chemistry, but a lot of times, you don't even get to do that and actors read with a reader, usually an associate from my office. I'm piecing together the chemistry in my brain; I never quite know what's going to happen until I get on set or see the first edit of a pilot. We read people so many times to make sure that there are no questions left unanswered so you know what to expect or what you're going to get.
What is your role and the actor's role in creating a new character from a pilot script?
The characters are pretty fully formed, and the writers have done such a great job presenting this pilot script and a bit of a backstory for each of them. But usually no [second] episode has been written at that point. The casting really does inform a character, and it helps to hear the auditions and go to the table reads because then the writers hear the specific voices of the actors and write to those strengths. You see a character evolve based on the actor that we cast, and I see them write to their strengths as well.
Where do you find talent?
I look everywhere. When working episodically, we mostly look for represented talent because that process is so short, but we just did a worldwide search for the role of Beast Boy on the new series "Titans." We did an online open call where anyone in the world could film and upload their own audition, and I watched [them]. I can't even tell you how many auditions I watched for that. When we do a pilot, we also have CDs working for us in Vancouver [and] Toronto, usually in the U.K. and Australia, and New York City, in addition to Los Angeles. It's a team effort.
READ: 12 Ways to Win Pilot Season This Year
How do you incorporate the source material when casting characters based on a comic book that will be adapted for TV like "Riverdale"?
The most important thing in terms of my process is that the producers have said from Day 1 that these TV shows are reinventions of the source material. We're not looking to make, necessarily, a live-action adaptation of the comic, it's its own take. I think there are going to be similarities in terms of the look and types of people that we cast, but it's really up to us to reinvent these characters, in a way. Luckily for me, most of the producers also write these comic books, so they know these characters in and out. They'll come to us and say, "We're casting Black Canary," for example. [And] I say, "Tell me all about her. What is her essence like? Who is she to you?" I cast off of that, I don't cast off of my own knowledge of the canon or the mythology. It's their own enthusiasm and take on these characters, and I try to match the essence of the character described to me based on the knowledge of actors I know and who I think might be right for it.
Are there differences between casting superheroes and comic book characters for film and for TV?
I have an opportunity to discover more novice talent in television. All the superhero films out there are great. [They] all serve and support this culture, which is awesome. [But] I think, for the most part, films focus on established actors. In TV, I'm casting [up] to 15 roles a week on each show, and the actors are typically pretty unknown. They're not household names. It gives me a chance to really discover and audition people who are closest to the character for a show like "Riverdale," "Arrow," or "Supergirl" as opposed to casting them for name recognition or face recognition. It's really about who gives the best performance, so to me it's exciting in TV on a weekly basis to be able to really put forth the best talent I've been seeing.
What surprises people about what you do?
We're really rooting for the actor to do well. I've said this before: Selfishly, I want you to do well because it makes me look good. I really want actors to come in and feel comfortable and do their best. It's a weird process, auditioning. You have to come in and be completely open and vulnerable in front of people you don't know in a room you've never been in before. I think some actors assume we want to embarrass them or make them feel less than when it's the exact opposite. I want them to feel as safe as possible; I want them to do well; I want them to see it as an opportunity to perform, to act, hopefully to get some direction, workshop it if we can. I think it can be a really fun learning experience in the office. Ultimately, we want you to succeed.
Ready for the small screen? Check out Backstage's TV audition listings!