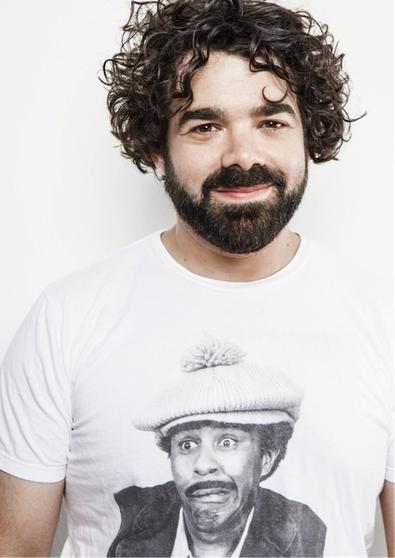 From the time he was 5 years old, Rob Adler has wanted to work in the acting industry. "I was sitting on the couch with my brother watching 'Superman 2' for the 500th time, and I asked him how they made Superman fly.
"It was the first time that I ever understood that there was more to the picture than what I saw, and I got a sense of the magic of moviemaking for the first time in my life," he recalls. "It was the first time I realized you could grow up and have a job where they would swing you from a piece of constriction equipment and sew a cape to your back and let you pretend to be Superman and I thought, That's for me."
Years later, his desire to pursue acting presented itself again while doing a production of "Peter Pan" in the eighth grade. "I desperately wanted to be one of those characters [who flew], and I got cast in the play but not as one of [them]," he says.
"Initially, I was heartbroken, but then I started to get into the work and the rehearsal process and I discovered there was another kind of flight. And it was just as thrilling—discovering what it meant to tell a story with a group of friends and then share it with a group of strangers and friends. It was life-changing and it really set the course of my entire life. From there I just couldn't get enough," he adds.
It was at DePaul University in Chicago where Adler was "exposed to an improvisational approach to acting" through the games of Viola Spolin, and he hasn't looked back since.
Today, as an on-set coach, teacher, director, and founder of AdlerImprov Studio in Hollywood, the experienced teacher brings his knowledge and advice to students worldwide, ranging from beginners to season professionals.
On creating AdlerImprov Studio.
Adler says he originally created the studio because he "wanted to have people to play with," but noticing the power of improvisation, he quickly realized how useful it could be for actors.
"I noticed that this sort of improvisational approach to scripted acting really helped actors with something that many people were struggling with. Many, many actors seemed to have this problem of getting stuck in their heads," he explains. "So what I found was that approaching acting problems through games and play allowed actors out of their heads and allowed them to tap into a source of creativity that wasn't available to them."
On the power of improvisational games and play.
"One of the magical properties of play is that it gives you energy," Adler says, referencing a time he was asked to coach actors in between takes of a television shoot. After some improv games, "these actors came into the room with this newfound energy. It's really amazing to watch that happen.
"You can watch somebody who's dead tired get involved with something as simple as a schoolyard game of tag or whatever, and all of a sudden they have energy where there was none," he adds.
Additionally, as an instructor at the University of Southern California, Adler notes he often starts his classes with a game of tag, which allows them to access emotions including anger, frustration, happiness, and joy.
"It exposes this really amazing dynamic of being an actor," he says, "which is that we're the puppet and the puppeteer. It exposes them to the possibility that they can authentically have emotion without having to drag skeletons out of their closet.
"They can play their way to authenticity," he explains.
On one major improv myth.
"Because casting directors and agents understand the value of improv training, actors might think they're going to be asked to make up lines on set… and that is very rarely true," Adler says. "Writing is a whole art form, and if you change the words on an Aaron Sorkin TV show, you're probably not going to last very long.
"It's about bringing spontaneity and presence to the lines as scripted, so one of the things I help actors to do is find a way to bring spontaneity, bring freshness to every take without changing the script and without disrespecting the writers. [What they're doing], really, is honoring them by speaking their words as written and adding the actor's art form, which is about bringing life to the work."
For information regarding Adler's ongoing classes, visit adlerimprov.com, and read his Backstage Expert articles here!
Inspired by this post? Check out our audition listings!