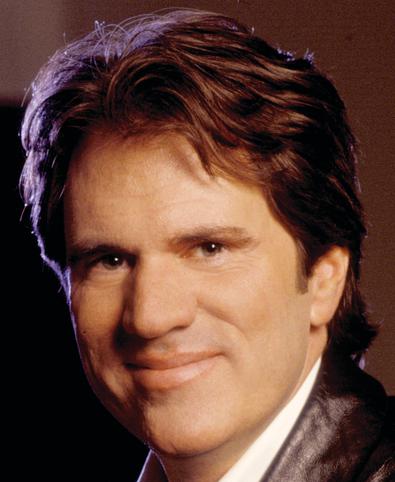 Rob Marshall had a very good year.
In addition to finally ushering to the big screen Stephen Sondheim's beloved musical "Into the Woods," Marshall is the recipient of the Casting Society of America's New York Apple Award, to be presented during the 30th annual Artios Awards Jan. 22.
When asked why he thinks he's being honored with this particular award, Marshall laughs. "I don't know, but I certainly know what New York means for me: It's where it all began for me," he says. "That's where I began as a performer on Broadway and moved into dance captain and choreography and directing on Broadway and then into film. But I have a deep connection with New York. For instance, the New York premiere of 'Into the Woods' was very, very special because it felt like I was bringing something home. I'm very aware of the fact that Broadway musicals being brought to the screen are very few and far between, and it's important to continue that relationship between Broadway and film. It's a privilege and an honor for me to be instrumental in some way in keeping that alive."
That the award comes from casting directors makes it all the more special for Marshall, who says he treasures having a close relationship with CDs, ever since he was a performer. "I've had the chance to work with some amazing ones, and it's been important to me to establish those relationships with great people. For me, it's maybe one of the most important elements [of making films]."
Certainly that relationship helped elevate the adaptation of "Into the Woods," which found bona fide movie stars such as Meryl Streep and Emily Blunt sharing the screen with performers as varied as James Corden and Lilla Crawford, who played the title role in the 2012 revival of "Annie" on Broadway.
"I have a philosophy," Marshall says of his casting process, "that if you've done your job right you have to make no decisions at all. The hope is someone comes in and claims the role and says, 'This is mine,' and then the decision has been made for you. Certainly that happened with 'Into the Woods.' When Emily Blunt came in and sang for the Baker's Wife, it was clear that it was hers. And that happened with Chris Pine, Anna Kendrick, James Corden… That's what I always hope, that you ultimately have to make no decisions."
Of course there are times when a decision must be made, and that's when Marshall trusts his gut instinct. He points out that great casting directors present options and bring their point of view to the table before stepping back and allowing the director to make the final call. "One of my great heroes was Anthony Minghella, and he said to me, 'You're hired for your taste,' " Marshall says. "And that's really what you bring. With casting, one important thing for me is who [actors] are as people. I have to like them and enjoy being with them. That's a big part of it for me. It's always a team effort."
Marshall's background as an actor and dancer also informs his behavior in the casting room. Saying he knows what it's like to come in and "be judged," he strives to make the process as pleasant and collaborative as possible. "Not being given a chance or feeling like you're being dismissed in some way—I can't stand that," he says. "If you're going to be behind that table, you have a great deal of responsibility to make them feel good about what they've done. With film, I always sit with people first and talk a while, and then we read or sing or whatever. I never sit behind a table. I get up; I work with them. I do everything I possibly can to not audition them. I can find out the best of them from them feeling comfortable and appreciated. I'd never let someone leave feeling not valued."
Inspired by this post? Check out our Broadway audition listings!