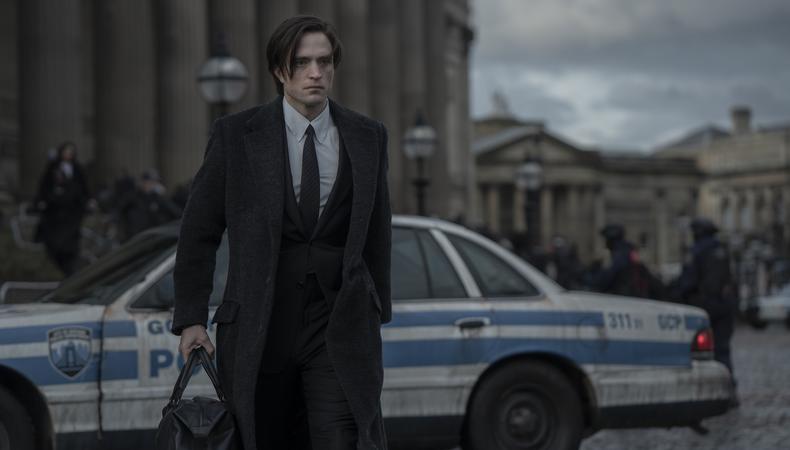 Blockbuster roles are nothing new for Robert Pattinson, who became a household name early in his career when the "Twilight" films catapulted him to superstardom. (He also had a role in the "Harry Potter" franchise before that.) But the actor hasn't been afraid to scale back, taking on roles in arthouse films like "Good Time" and "The Lighthouse." But even given his wide-ranging repertoire, "The Batman" posed entirely new challenges.
"I was really, really, really dead afterward," Pattinson said to GQ about playing the Caped Crusader. He described the film's set as a "bubble within a bubble," noting that he felt a sense of isolation that wasn't so different from Bruce Wayne's.
"The nature of the shoot was so insular: always shooting at night, just really dark all the time, and I felt very much alone," Pattinson said. "You're not really allowed out of the studio with the suit on, so I barely knew what was going on at all outside."
Multiple pandemic delays extended filming of "The Batman" to a whopping 18 months, which Pattinson said was "by far the hardest thing I've ever done." While this meant managing the "super high pressure" of playing the Dark Knight for a longer period of time, it also gave him more time to explore his "nihilistic" version of the character.
"There's this thing with addressing trauma," he said. "All the other stories [about the character] say that the death of his parents is why Bruce becomes Batman, but I was trying to break that down in what I thought was a real way instead of trying to rationalize it."
For Pattinson, this meant acknowledging that the character's metamorphosis into a crime-fighting vigilante was "such an insane thing to do."
"[Bruce has] created this intricate construction for years and years, which has culminated in this Batman persona," he explained. "It's not a healthy thing that he's done—almost like a drug addiction."
Despite the darker turn that the film takes ("Like, it's a sad movie," Pattinson said), the actor remained characteristically cheeky. "If people like the movie, it's great—all of it," he said. "DC is kind of the emo comic [brand]. So, hopefully, there are a lot of sad people in the world."
Looking for remote work? Backstage has got you covered! Click here for auditions you can do from home!