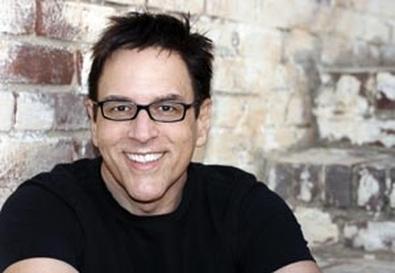 Unlike the band of misfits on the Fox phenomenon "Glee," in which no McKinley High student wants to commit social suicide by joining the club, aspiring and famous actors alike crave the opportunity to sing in the choir room. "The Glee Project" is that chance for 12 young performers to land a seven-episode guest-starring role, written just for them, on Season 3 of the Fox hit.
"Project" premiered Sunday on Oxygen, and "Glee" co-creator Ryan Murphy devised the series, which began as a MySpace casting call in March 2010, after realizing the current cast members will be seniors next year. So unless all 13 plan to pull a Jesse St. James and flunk college to start a show choir consulting business, Murphy needs more gleeks.
"Kids that started out with the show will be graduating very soon, so we need new blood," Murphy says on the show. Murphy's secret weapon for uncovering the untapped talent in towns like Clovis, Calif.—"Glee" star Chris Colfer's hometown—is casting director Robert Ulrich, who has been with the show since its inception and acts as the master of ceremonies for "Project."
"It's given me the opportunity to cast a much wider net," Ulrich explains, noting that the casting process for "Project" was exhausting but rewarding. Ulrich is one-third of Ulrich/Dawson/Kritzer Casting in Los Angeles. "So instead of seeing a few hundred or even a few thousand, I suddenly had the opportunity to see 40,000 people."
Get in the Club
Having a larger pool of performers presented some challenges for Ulrich, but he says the volume of applicants also benefited him. While he could star-stud the show in a heartbeat—he receives calls from agents every day—he continues to seek undiscovered performers, which are "Glee's" lifeblood.
"It's so incredible to have the Gwyneth Paltrows of the world," Ulrich says of the show's many famous guest stars. "I think Ryan [Murphy] resists having it full of stars…. He really wants it to be about discovering people, and it certainly has been a show about new talent."
So what do you need to be the next star of "Glee"? Ulrich explains, "I'm first of all looking for people who can sing well, but even more than being able to sing well, it's being able to tell a story when you sing. I'm looking for someone who can be a part of the ['Glee'] world, that you can see standing with Finn, Rachel, and Kurt. One of the things about 'Glee' that is so wonderful is that the kids are very real. They may be in heightened situations and comedic moments, but at the heart of it all, they are facing the same things that high school students have faced in my father's day and my day and my son's day. You're looking for people who are accessible because what Ryan [Murphy] and Brad [Falchuk] do so well is they write characters who are very gray. So you have to have people you still like in spite of what they might be doing or saying. Because we all know that high school kids can be mean one moment and wonderful the next."
To cast the "Project"'s 12 finalists, Ulrich and his team watched every video submitted through MySpace, held two open calls in Chicago and Dallas-Fort Worth, and accepted submissions from the industry. Out of more than 40,000 hopefuls, he called back 83 and then narrowed the finalists to 29. Murphy selected the final 12. In order to audition for the show, the only requirements were being 18 or older and having the ability to conceivably play a high school student.
"You could be any size, shape, anything, and you were right for 'The Glee Project,' " says Ulrich, reflecting on the deluge of "Glee" fans at the open calls.
Size was on finalist Matheus Fernandes' side for what felt like the first time in his 20 years. At less than 5 feet tall, Fernandes originally auditioned via MySpace using camera angles to camouflage his height. However, he received a form rejection letter. But Fernandes did not stop believing. He booked a 22-hour bus ride from his hometown of Atlanta to the Dallas-Fort Worth open call. "Is there a height limit," he joked as he stepped in front of Ulrich for the first time, singing a rearranged version of Britney Spears' "Baby One More Time," one of the songs performers could choose for their auditions.
"When I did the video on MySpace, you couldn't tell how different I was," Fernandes, who came to the U.S. from Brazil at age 12, explains. "Why should I be doing that when I have something unique going for me? I should show this."
However, each performer's different abilities also make the casting process more difficult, as the contenders are not auditioning for specific parts.
"It's not trying to find the best singer or the best dancer or the best actor," says "Project" producer Michael Davies. "It's who can Ryan and his fellow writers on 'Glee' find who inspires them to write a character."
"They're not trying out for specific roles," Ulrich adds. "I always said to them over and over, 'You're competing against yourselves.' "
However, Ulrich admits the process was ultimately subjective. "Why when Darren Criss walked in the door did I know he was special or Chris Colfer or Amber Riley?" Ulrich reflects. "It's that thing you can't really describe that somebody has, and all 12 of these kids had it—as did other kids. Obviously when you're dealing with 40,000 people, some will be overlooked."
Robert Ulrich and Matheus Fernandes on "The Glee Project." (NBCU Photo/Tyler Golden
)
An Emotional Journey
Producing each episode of "The Glee Project" is analogous to what goes on behind the scenes of filming "Glee," according to Davies. The same creative team—choreographer Zach Woodlee, vocal producer Nikki Anders, music video director Erik White, and Ulrich—advise the performers and prepare them for each challenge.
The elimination process veers away from the style of many other reality talent shows. Instead of the "American Idol" format in which a Simon Cowell type criticizes contestants after each performance, or the Tim Gunn mentor model where the coach gives the artists tips before sending them to the judges, the "Project" advisers are also making the final casting decisions. "It's more like a music academy than it is like a reality show," Davies says. "We wanted our judges to be part of every part of the process."
After several vocal challenges, such as recording in a studio and filming a music video, three contestants, who are determined to be the weakest of the week, must give last-chance performances for Murphy to prove their chops. "We wanted a pressure-filled moment because in some ways that is how you can separate people," Davies explains. "Performers often rise to the occasion, and we wanted an occasion to which they could rise."
Even though he makes cuts at his job every day, Ulrich repeatedly emphasizes that he is the casting director, not a judge. There is no big moment on the show when he must tell a contestant to leave. Instead, he posts a callback list. When casting for his job, he generally deals with agents and managers, not vulnerable and impressionable performers, and he struggled watching the contenders' reactions as they were either put in the bottom three or not called back.
"As a casting director, you never tell somebody to their face anything negative really," he remarks, adding that he felt very paternal toward the contestants as many are the same age as his 19-year-old son. "You don't get to share in the joy necessarily, but you also don't see the disappointment, as you're always dealing with the agents. And to be so invested in these kids and see on their face when they were going home, it was really, really hard because I love them all."
The fact that there was no specific role made the decision process more difficult for Ulrich.
"All these kids are good enough to be on 'Glee,' " he says, while emphasizing that only one winner will actually appear on the series. "You will see them many different places, but it may not be on 'Glee.'"
And however they end up making their names, Ulrich advises young performers to have a plan and never stop practicing. "Be prepared so that when your moment comes, you are ready," he says
Finalist Hannah Mcialwain, who called the experience "life-changing," took that advice to heart. Mcialwain was a sophomore at Queens University in Charlotte, N.C., when she traveled by herself for the first time to the Dallas-Fort Worth open call, where she started waiting in line at 4:30 a.m. She had only performed solo in front of an audience a handful of times prior to appearing on "Project," and finding her confidence led to a career-making realization.
"I don't think anyone should live a life where they're doing something they're not passionate about," she says, revealing wisdom beyond her 20 years. "It's a chance, but you just have to take it if you truly love what you're doing."