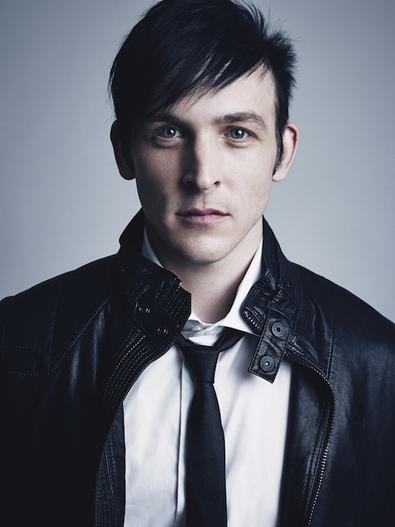 With the highly anticipated Season 2 premiere of FOX's "Gotham,"(subtitled "Rise of the Villains") airing Sept. 21, there's no doubt that viewers will be looking forward to more of Robin Lord Taylor as Oswald Cobblepot aka the Penguin. Bringing a unique blend of sinister unpredictability and deep sadness to the character, Taylor's Oswald continues to climb the criminal ladder of Gotham City's underbelly and will, of course, ultimately become one of Batman's greatest enemies.
Here, Taylor reflects on getting the show, how to make auditioning less painful and more joyous, and what he's discovered about himself along the way.
On his "Gotham" audition.
As a working actor in New York City having appeared in numerous films ("Accepted," "Would You Rather") and on a number of TV shows ("The Walking Dead," "Person of Interest," "The Good Wife"), Taylor was no stranger to the hard process of auditioning when "Gotham" rolled around.
"I was coming from a place, at the time, where it was 14 years of auditioning," he says. "I stopped resenting the process and started looking at it as being my five-minute performance. Whether or not I get the job, that's not up to me ultimately. But what is up to me, is taking these few moments and making the most out of them.
"[But] when I initially auditioned, it wasn't until the night before I went in that it was told to me what the project was."
In fact, Taylor only knew that it was an untitled Warner Bros. project. He auditioned with a dummy scene written solely for the audition—done consciously so actors wouldn't be waddling into the audition doing impressions Penguins of the past (Danny DeVito and Burgess Meredith).
"They just wanted people to interpret what this material was, in how they see it. This was one of the few times where after I auditioned," he says, "I walked out, and in my head I was, like, That… I might… that went really well! I might actually have a chance! And I rarely ever feel that way."
On bringing Oswald Cobblepot to life.
"It's just an amazing gift," says Taylor. "It's amazing to be able to illuminate parts of this character people have never seen before. Still to this day I can't believe it's happening. I wanted the motivation to always be there, for all of the dark things, for the murdering. I wanted it all to make sense where it's easier to sympathize with him.
If Gotham City was a real place, and these are the rules you have to play by to exist there, and you're coming from a place where Oswald comes from, I want people to understand his horrible decisions. That's always been the most interesting thing to me, just making this super villain sympathetic in a way where people understand."
Taylor says makeup is a tool that greatly aids his transformation. "It really helps me get into the character. The physical transformation informs the emotional," he says, "and I prefer to live in the skin of the character for as long as possible."
On the most challenging aspect of playing his character.
Taylor says the most challenging part of being Oswald is playing "the character who's responsible for the death of other characters, because I have to say goodbye to these people that I love working with, and I don't take it lightly.
"It makes those moments onscreen so much more charged because there is a loss; there is a sadness there because we're losing our cast member. It's a really weird thing, and I never really thought about it until I was on the show. "
On his advice for auditioning.
"They want to see you being truthful and honest and open, and that may not work for the character, but ultimately, you're not auditioning for the job, you're really auditioning for the casting directors," Taylor explains.
"They're the unsung heroes of the business, from an actor's standpoint. They're the ones where if you come in for something you're not right for but you're truthful and honest on your audition, they will remember that."
Inspired by this post? Check out our television audition listings!