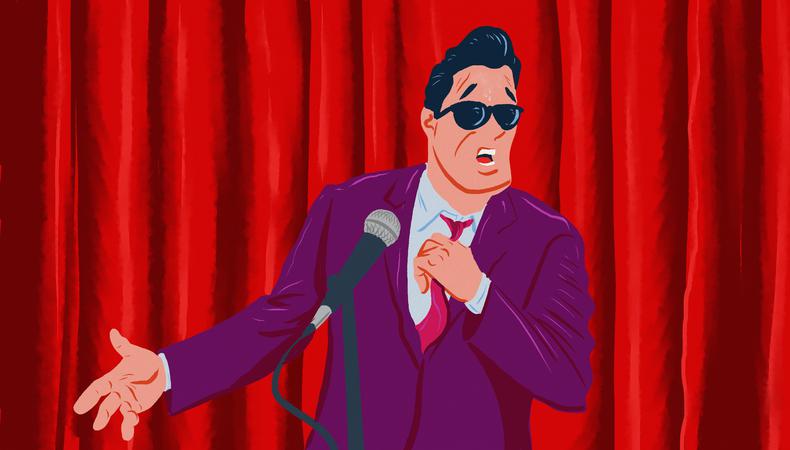 For you younger readers out there, Rodney Dangerfield was a famous, wildly successful comedian back in the '80s. You might remember him from now-classic movies like "Caddyshack," "Easy Money," or "Back to School." If you've seen his face, you'll never forget it. Dangerfield was known for the catchphrase "I get no respect." Those four little words made him a star. Here's one of his standard jokes: "I get no respect. The other day, I went to a massage parlor. It was self-service."
"Aretha Franklin sang that all she wanted was a little respect. And she got it. Sadly, you might not right now—but keep fighting for it. "
Sometimes, I think actors are the Rodney Dangerfields of the entertainment industry. What do I mean by that? Well, assuming your name's not Bradley Cooper or Emma Stone, it's very likely you're not getting a huge amount of respect from this business and the people within it. It's like the old joke where one guy says he's an actor and the other guy wants to know where he waits tables.
Over the years, I've been witness to many stories of actors being treated with no respect. Some of them have left me speechless. Here are two that involve clients I sent in to audition for certain casting directors who will remain nameless.
I had one of my guys read for a project that was all about comedic timing. He was an experienced improvisor, so I had no doubt he would crush it. Unfortunately, the casting director responded to a text during his audition. She kept gesturing for him to keep going, but he was totally thrown.
Another time, I had a young lady go in for a part in a movie that was a perfect fit. She was excited and she even coached for it. Unfortunately, during the audition, the casting director gave most of her attention to the yippy little dog that was sitting on her lap. My client found it impossible to concentrate.
These are the kinds of stories that drive agents crazy. I worked hard to set up those opportunities, and when I heard what had happened, I was just as disappointed as my clients.
(The first casting director was fairly high up on the food chain, so I had to keep my mouth shut, but the second was a nobody working on a low-budget movie. I called and destroyed her on the phone and then I called the producers to complain. This went down five years ago, and to this day, we haven't said a word to each other.)
Unfortunately, agents are sometimes at fault, too. I really messed up once when my boss asked me to drop a client. The actor's name was Jason. I prefer to call clients with this kind of bad news, but it was crazy busy that day, so I decided to send him an email. The only problem was I addressed the email, "Dear Michael." Who's Michael? I don't know. For some reason, that name was on my mind.
Jason called me right away. He assumed the email was meant for some poor bastard named Michael who was getting dropped. The guy sounded relieved. And then I explained my mistake and made it clear that he was the one getting dropped. Jason freaked out. I felt terrible.
Aretha Franklin sang that all she wanted was a little respect. And she got it. Sadly, you might not right now—but keep fighting for it.
Looking for remote work? Backstage has got you covered! Click here for auditions you can do from home!