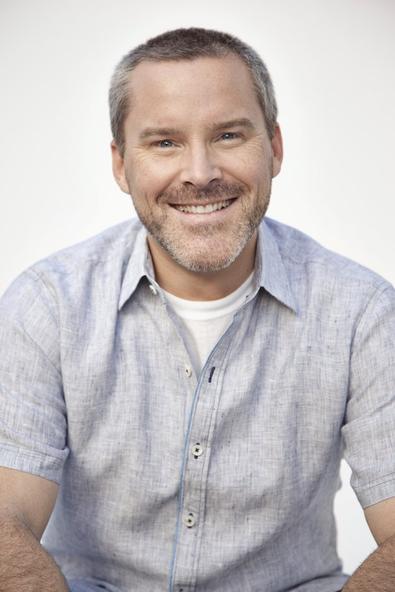 In the ever-growing industry of voiceover acting, Orange County native Roger Craig Smith is among the most sought after, providing a chameleonesque range for his work in animation, video games, commercials and narration. Whether he's speaking low, quietly, and intensely as Batman in the popular video game "Batman: Arkham Origins," brimming with youthful and mischievous energy as Sonic the Hedgehog on "Sonic Boom," or giving insight into the world of bridal fitters as the narrator of TLC's primetime series "Say Yes to the Dress", among other projects, Smith prefers not to be a recognizable voice, but rather a hired gun who can step into a vocal booth and convey precisely what the job asks of him.
Without the aid of elaborate sets, costumes, and camera angles, a voiceover actor must encapsulate every emotion and attitude, utilizing only their voice and instincts as a performer, while also being adaptable to on-the-spot direction, a challenge Smith finds extremely gratifying.
"We have to do all these little things and we can't move too much because the clothing might make noise and ruin a take," he says. "And you have to project your performance into one very specific area or the microphone might pick up room sounds and ruin the take. And yet, we get to just play the ultimate form of pretend. When you see the collective effort of everybody involved in the process—the animators, producers, marketers, everyone involved—when it comes to fruition, it's phenomenal."
Smith chats with Backstage about how he got into voiceover, the changes that technology has brought about, and the importance of not taking things too seriously.
On how stand-up comedy influenced his voiceover career.
Smith didn't realize that he had a knack for what he does until he hit his 20s, when he was a comedian on the stand-up circuit. "It wasn't so much something I was looking into as much as people saying to me, 'Stop doing stand-up comedy,' " he says. "I very much had a stand-up comedy act, with routines, characters, and voices I would take on to get the audience to laugh at me. After all these gigs, people would come up to me and say, 'You have a nice speaking voice but also all those characters. Have you ever thought about voiceover?' "
Eventually, Smith decided to drop his stand-up act and venture into voiceover when he was trying out for a comedy festival and the judge's only comment to him was that he should look into getting representation for voiceover. "I went home and MapQuested a bunch of voiceover studios and took a class up in Burbank and started pounding the pavement and knocking on doors, and that's sort of how it started for me," he recalls.
"With standup, you get a different audience, different scenario every single time you get up on stage, and you're just incessantly throwing things against the wall and hoping that it sticks. And so much of voiceover is the exact same thing. You can read a line 50 different ways and it can still work, but sometimes they don't like how it's read and if they don't, I gotta be ready to try something else. All that performing in the past geared me up for this."
On what's most challenging about voiceover.
"In a sense, getting comfortable with not being overly prepared [is the biggest challenge]," says Smith. "You might show up not even knowing what character you're going to be doing that day, and understanding that you get to do the voice, but it's a massively collaborative effort to create a voice for a character."
While it's not a bad idea to walk into a recording session with a few ideas of your own about what to bring to a character, it's crucial that you're willing to drop those ideas if it's not what's wanted. "If I come in and say, 'Well, I'm gonna do this with a heavy British accent and he's gonna have a weird lisp,' and then it turns out that's not what the director is asking for, you gotta be able to be malleable and be prepared to work with a director and take direction."
Smith is also of the mindset that every actor is going to have a very different path and career in this industry, despite similar backgrounds, and it's important not to be bogged down by that. "The simple fact is, at one point, we stop taking classes and say, 'I'm gonna just go for it.' Eventually, you have to stick your neck out there and know you're gonna fall down and you're gonna learn. You're gonna make mistakes and you're gonna learn from them and that it's OK.
"If you're passionate and dedicated and invested and working and investing in yourself, you're doing the right thing," he adds. "The journey itself is constantly ongoing and fluctuating. So educate yourself. Get comfortable with being behind a mic, be comfortable with auditioning and that process. Never be ashamed to be where you're at, because it's a journey of a 1000 miles beginning with a single step. And that's the reality. You can read all the books you want, and take all the classes you want, but until you eventually stick your neck out and go for it knowing you might fail, you'll never know."
On advice for young actors.
Despite all of his success in such a short period of time, and a constant influx of voiceover work, Smith has tried his best to remain grounded.
"I don't look in the mirror and go, 'Oh yeah, I'm Batman,' " he says. "What excellent good fortune to be experiencing that I, at my height and my body type and my stupid haircut, get to be Captain America, Batman, Sonic, and an airplane in a Disney movie. There are a lot of real problems in the world, happening to real people out there, and this industry tends to take itself a little too seriously at times and forget that we're all so fortunate to be get to do what we do.
"So the notion of an ego in this business? No. I win the lottery every time I get to use my voice in anyway. It's just such a blast," he adds. "I would never get the chance to be considered to be the physical embodiment of any of these characters on camera, and yet I get to be these badass characters anyway! I'm a fun part of a big production team, and, arguably, have a more recognizable role in that production team. Other than that, I'm a super lucky dork that gets to play pretend."
Inspired by this story? Check out our voiceover audition listings!