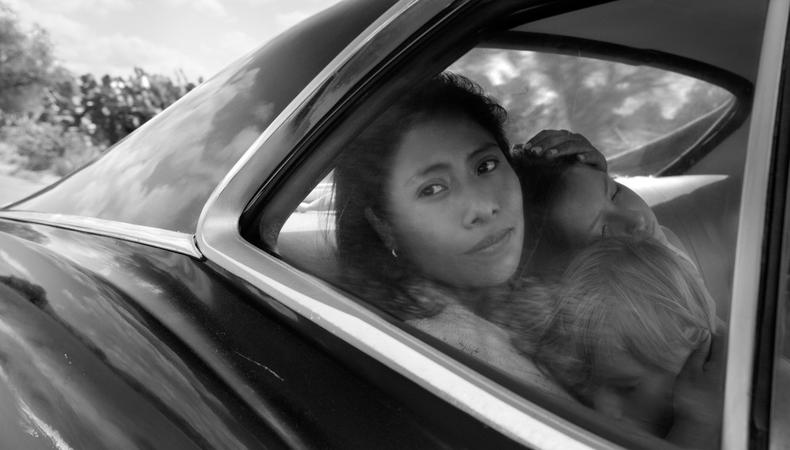 It's a Cinderella story worthy of its own feature film: Yalitza Aparicio, the newcomer who stars in Netflix's "Roma," auditioned for the film's director Alfonso Cuarón on a whim in 2016. Today, she is nominated for a leading actress Academy Award, up against the likes of Glenn Close and Lady Gaga.
"This was something I just never expected," Aparicio said, speaking recently with the Los Angeles Times. "Perhaps I haven't fully absorbed the Oscar nomination, but I know that everything that I am doing—if I do something wrong, they might think we are all that way. So I have to take good care of that image, our image."
The actor is from Tlaxiaco, an agricultural community in the southern Mexican state Oaxaca that is so small it does not have a movie theater. The 25-year-old is the first-ever indigenous Oscar nominee and only the second Mexican woman to ever be nominated. At the time that she auditioned for the film, a black and white epic spoken entirely in Spanish, she had just gotten her degree to become a preschool teacher. Cuarón, of course, had other plans for her.
When the esteemed director (who is also currently Oscar-nominated) gave her the role, "So many things were going through my head," she says. She had just graduated, didn't yet have a job, and additionally had student loans to pay back. As such, her response to the offer—which is now written in the parlance—was: "I have nothing better to do."
Aparicio, who speaks Spanish and has used a translator at all major publicity events this year, didn't mean to sound laissez faire. "I was thinking out loud," she says. "Alfonso tells me all the time now, 'It's a good thing you didn't have anything better to do.' "
That is certainly true, both for Cuarón and Aparicio, as well as for those of us who enjoy transcendent film acting.