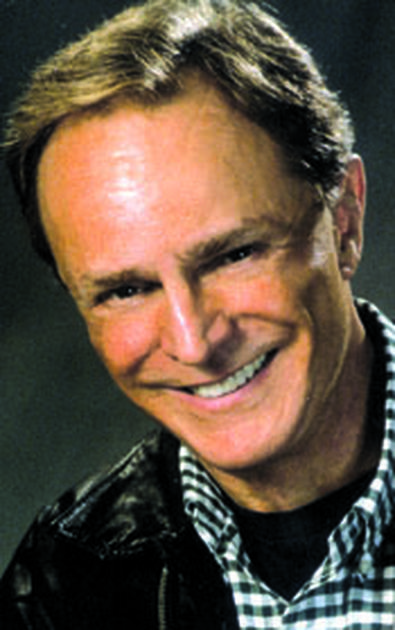 Even experienced actors sometimes turn to Back Stage for work. Ron Millkie, a SAG, Equity, and AFTRA member who made a name for himself with horror fans worldwide when he played Officer Dorf in the original Friday the 13th, has been reading Back Stage for over 30 years. He saw a casting notice in the paper for cult horror director Dante Tomaselli's new film, Satan's Playground, submitted his headshot and résumé, and was thrilled when he found out that Tomaselli was a fan.
"I was just so stunned," says Millkie. "He called me and said, 'You don't have to audition; we can meet this week at the studio.' He had an office and I went there. He was so gracious and so nice to me, and he said to me — and I'll never forget this — 'I can't believe I'm sitting next to Officer Dorf from Friday the 13th.' I was so flattered."
Millkie was amused to learn he'd be playing yet another cop. "I'm grateful...but hey, give me a break!" he says with a laugh. "I would have been a detective at least by now, or retired, or a captain! But I'm still the patrolman running around. But if they'll buy it, I'll take it."
The shoot was difficult but rewarding. "It was the coldest winter we've had in 20 years," Millkie says. "It was close to zero or below zero, and we were filming at 3 a.m. in the Pine Barrens in New Jersey, which is even colder.... But the attitude of everyone, Dante included, sort of made it an uplifting experience. They were young and ambitious and filled with enthusiasm, so that made it okay."
And Millkie is thrilled with the finished film, which had a theatrical release in major cities, including New York and San Francisco, played at festivals and horror conventions, and was recently released on DVD by Anchor Bay Entertainment. "It's almost like a Felliniesque Hansel and Gretel, like a comic, terrorizing Italian opera," he says. "I really think [Tomaselli] is finding a style and that he'll be an auteur director, and he's got a huge following."
Tomaselli is similarly pleased with Millkie's work on the project. "Ron was exactly how I hoped he would be," says the director, "very open, very malleable. He got right into the part. On set we went on an adventure, a journey. It was a fun, interesting experience. When there's a role for him in a future film, my casting department will be in touch."
Although he's become a beloved cult figure in films, Millkie — who also teaches acting classes — believes that all actors should start in theatre. "I would say do regional theatre," he says. "Do a lot of plays, and that's the making of an actor. I wish I'd done it. You're young and eager and you don't want to leave New York, but...you'll be out there a couple of years at some repertory theatre and they'll bring you to New York. It'll happen. Just become the best actor that you can be, and the other things will follow suit."
— Ben Sher