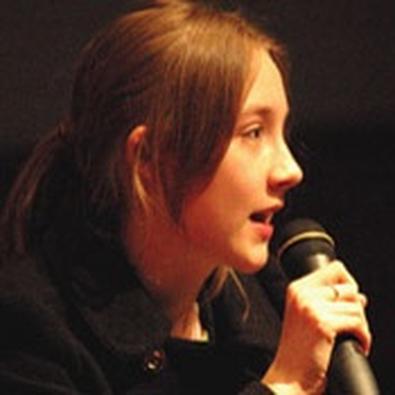 Golden Globe nominee Saoirse Ronan joined Back Stage West Casting Editor Cassie Carpenter for a Q&A after a screening of Atonement Jan. 10 at the Landmark Theatre in West Los Angeles. The event was part of Back Stage and The Hollywood Reporter's Evening With series.
Ronan, who started acting at age 9, said of the craft, "From my point of view, you don't really know that you want to act until you experience it and it comes into your life. The first time I did it, I knew that I loved it."
The 13-year-old actor was cast as young Briony Tallis in Atonement based solely on the audition tape created by her father, actor Paul Ronan. She said her first reading of the script led her to believe Briony is a confused child rather than a vindictive brat who sets out to ruin someone's life. "The main thing is that she's a storyteller," said Ronan of her character.
Because Romola Garai and Vanessa Redgrave play Briony at older ages in the film, Ronan said, a choreographer was employed to make sure there was continuity in their body movements. In one exercise, Ronan was asked to walk in a circle like Briony would walk, and soon Garai and Redgrave were following and mimicking her. "It was a bit strange," said Ronan. "We did little quirky things like that, because it's those kinds of little things that are [who] Briony is. She's kind of odd, I suppose."
Ronan, who's Irish, said portraying Briony's repressed feelings was the biggest challenge of the role, as opposed to learning the British dialect; she noted that even the British actors on the movie needed to learn the accent.
When asked what advice she would give actors trying to put a successful audition tape together, Ronan, who is currently shooting the film adaptation of Alice Sebold's best-selling novel The Lovely Bones, had excellent advice that drew laughs from the packed crowd: "Get my dad to do your audition tape."
Nicole Kristal can be reached at [email protected].