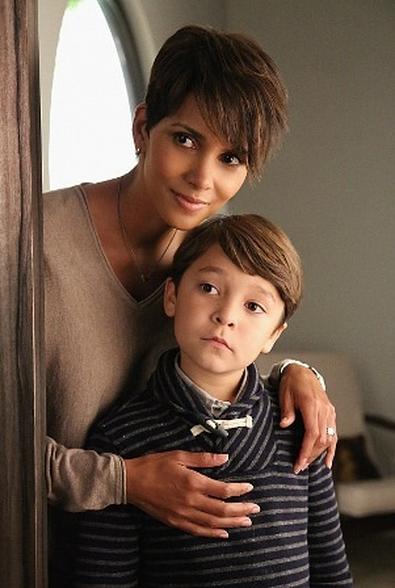 CBS's thrilling new series "Extant" feels more like a sci-fi feature than a TV series. Hailing from producer Steven Spielberg and starring Oscar-winning Halle Berry as Molly Woods, an astronaut readjusting to earth, the modern day "X-Files" is filled with robots, the possibility of aliens, and conspiracy.
Casting director Ronna Kress doesn't typically cast full seasons of series, but she made an exception for "Extant." "You never want to say no to working on something with Steven Spielberg," she jokes. "And the script was fantastic."
"It was a blank slate" when Kress started casting, but knowing Berry was interested in television, they cast her quickly. Then came building an ensemble that could work at Berry's level. "You want to make sure that you are surrounding her with actors that are equally strong and have the weight onscreen," Kress says.
With Berry and Spielberg attached, it was easy to attract high-level actors. Kress credits Alan Coulter, who directed the pilot, with helping to set the tone of all of the characters, and Kress made an offer to Japanese film actor Hiroyuki Sanada before casting really began. Another role cast early was Molly's son Ethan, who is actually a robot.
Kress had a couple more months for casting than a typical pilot. "It was a great luxury because doing the search for [Ethan] like that would have eaten up so much of my time," she says. As it was, the search took an entire month. Pierce Gagnon ("Looper") was the first actor to read. "We loved his reading, but in the casting process if you see someone so good on the first audition on the first day, no one will ever believe you," Kress explains. And they had specific needs: "Not only do you want a kid that seems like a real kid…but he also has to be smart enough to play the aspect of the robot." So they saw approximately 500 more kids before Gagnon got the part.
Finding someone to play John Woods, Berry's husband on the show, was more challenging. Not only did John need to be intelligent and loving, he needed to hold his weight with Berry. Kress found what she was looking for in Goran Visnjic, saying. "We all agreed that they look very good as a couple and he has the strength opposite her onscreen and the intelligence to play that scientist."
Kress says that "each piece was challenging in its own right," but everyone was thrilled with the final cast, which includes Grace Gummer, Camryn Manheim, and Michael O'Neill.
Not only is the ensemble strong, but Kress has also been able to bring on some top-level guest stars, including Lou Gossett Jr. as Molly's father. "It's a show that shoots in L.A., which is very rare," she says. "So it really gave us the opportunity to use a lot of actors who are here. It was a great talent pool."
Pictured: Halle Berry and Pierce Gagnon on "Extant"
Inspired by this post? Check out our Los Angeles audition listings!