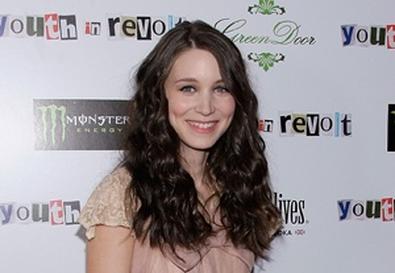 Bringing an end to the mounting suspense surrounding one of the biggest talent hunts in years, director David Fincher placed a call on Monday to Rooney Mara, a relatively unknown young actress, to break the news.
Moments later, Columbia announced that Mara had been chosen to play punk hacker Lisbeth Salander in the English-language movie adaptation of Stieg Larsson's international best-seller, "The Girl With the Dragon Tattoo."
Until the surprise announcement, Mara was best known -- at least among hard-core horror movie fans -- as the girl who fought Freddy Krueger in the remake of "A Nightmare on Elm Street" that hit theaters in April.
But all that is changing rapidly. Not only has Mara landed the coveted "Dragon" role opposite Daniel Craig, who will play investigative journalist Mikael Blomkvist, she also will appear in Fincher's new movie about the early days of Facebook, "The Social Network," which will open the prestigious New York Film Festival on Sept. 24.
In fact, though young actresses from throughout the world were called in to test for the Salander role, Mara, born in Bedford, N.Y., might have had the inside track all along thanks to having worked with Fincher. Even before its release, "Network" is becoming a veritable farm team for future Sony franchises: While it has boosted Mara's fortunes, it also helped another member of the cast, Andrew Garfield, land the part of Peter Parker in the studio's relaunch of "Spider-Man."
Although moviegoers won't issue their final verdict on Mara's casting until Sony releases "Dragon" on Dec. 21, 2011, the up-and-coming actress will see an immediate pay raise. She received $65,000 for her starring role in the low-budget "Nightmare."
In order to test for "Dragon," finalists had to agree to test deals with salaries in the $150,000-$200,000 range as well as options for the second and third movies in the planned trilogy that also would bring with them significant salary bumps.
Although fans might be disappointed that their favorite did not make the cut, industry reaction to Mara's selection was positive. "I think that's perfect," casting director Jane Jenkins -- who has worked on such high-profile book-to-movie adaptations as the first "Harry Potter" movie and "The Da Vinci Code" -- said of the decision to go with a fresh face.
"If I had been casting it, that's the direction I would have urged them to go in. You want somebody with enough experience under their belt so that the director and producer are confident she can handle the challenges. But you don't want the audience to come to it with preconceived ideas, and the audience that sees this movie is not going to be familiar with 'Nightmare on Elm Street.' "
Said one producer who has worked with Mara: "She takes acting very seriously. This is not a hobby for her."
Hailing from families that own the New York Giants and Pittsburgh Steelers, Mara, repped by WME and Sanders Armstrong Caserta Management, has appeared in several indies, including the boarding-school drama "Tanner Hall" and "Youth in Revolt."
For support, she's got older sister Kate Mara, an actress who has a role in the upcoming "127 Hours." And she's displayed a philanthropic side, organizing the charity Faces of Kibera, which provides support for orphans in the Nairobi, Kenya slum of Kibera.
Ever since Sony and producer Scott Rudin secured the English-language remake rights to the three novels in Larsson's Millennium Trilogy -- the three Swedish-language films, starring Noomi Rapace as Lisbeth, already have been released in Europe --speculation about who should play the antisocial heroine, a diminutive girl who breaks into computers with ease and faces down villains who tower over her, has been building.
Natalie Portman was one of the first to be mentioned because she was an fan of the books. She and her manager Aleen Keshishian at Brillstein Entertainment even tried to option the books themselves, only to lose out to Rudin.
Other well-known names also entered the derby: Anne Hathaway, Evan Rachel Wood, Scarlett Johansson, Carey Mulligan, Ellen Page and Kristen Stewart. Within industry circles, other less familiar names also were mentioned: "Alice in Wonderland" star Mia Wasikowska; "Lemony Snicket" alumna Emily Browning; Alison Pill, who appears in "Scott Pilgrim vs. the World"; and Andrea Riseborough, who appeared in "Happy-Go-Lucky."
There was lots of discussion about whether some actresses were too old or too tall: Mara checks in at 5-foot-5 and is 25 years old. Although the filmmakers declined comment on specific contenders, the media turned the casting process into something of a public guessing game. Just last week, Irish bookmaker PaddyPower.com issued odds making Portman the odds-on favorite at 11-4.
Mara was about halfway down the list as a 12-1 long shot. Inside the studio, though, the biggest debate was whether to go with a known quantity or opt for a new face. Portman and Johansson, who came in for meetings, appear to have been the most serious contenders among the known quantities.
Recently, a new batch of relative unknowns emerged. Along with Mara, they included Australians Sarah Snook and Sophie Lowe and Frenchwoman Lea Seydoux. They were asked to read with Craig and test in full make-up. The winning actress also had to prove adept at mastering a Swedish accent. Steven Zaillian's screenplay maintains the same setting as the novels, and the adaptation will begin filming next month in Sweden.
– The Hollywood Reporter