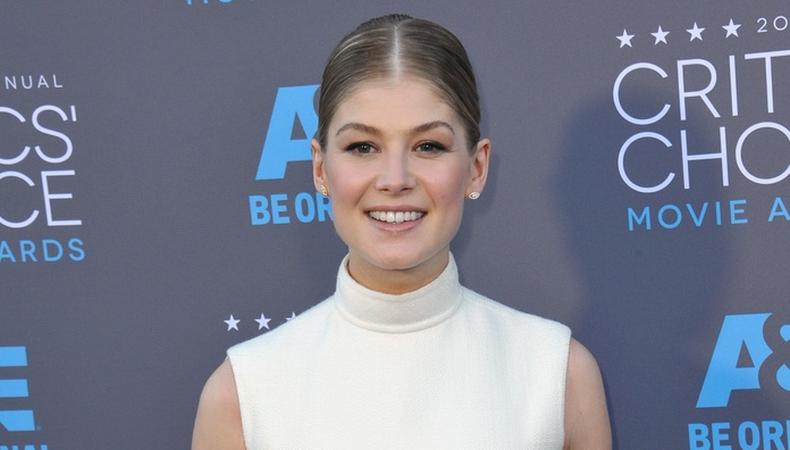 Hello and welcome back to our roundup of news from across the industry. From stage to screens big and small, we've got you covered. It's everything you need to know and all you can't afford to miss.
Ed Westwick removed from drama after rape allegations.
British actor Ed Westwick, best known for playing Chuck Bass in "Gossip Girl", was dropped by the BBC last week in the wake of rape allegations made against him last year. The 30-year-old actor has already completed filming for the Agatha Christie drama "Ordeal By Innocence", but it was announced he is to be replaced by Christian Cooke, a decision that sets a precedent for the UK industry, marking the first of this kind of post-shoot recasting in a UK drama since the recent sexual harassment scandals broke.
Following Kristina Cohen's November claim (which was then followed by two other women with similar allegations), the BBC postponed the murder mystery's release, removing it from their Christmas schedule. Filming of the second series of BBC Three comedy series "White Gold", which starred Westwick as a window salesman, was also put on hold. The decision last week to recast, reshoot and reschedule "Ordeal By Innocence" shocked many, not only because it was the first time such a thing had happened in the UK industry but because it can be seen as putting weight behind allegations against Westwick. Christian Cooke will join cast members including Bill Nighy, Anna Chancellor and Matthew Goode on location in Scotland for reshoots.
Michelle Terry unveils her first season at The Globe.
After taking up the somewhat poisoned chalice of artistic director of Shakespeare's Globe after Emma Rice's dismissal, Michelle Terry cleared the air with praise and claimed her new season aims to democratise the building and "dismantle theatre hierarchy". Highlights of the first season include; Globe favourite and former artistic director Mark Rylance returning to play Iago, new productions of "Hamlet" and "As You Like It", touring productions of "The Merchant of Venice", "The Taming of the Shrew" and "Twelfth Night", and two plays without a director.
Even after claiming that she'd "sure as shit" like to play the role Hamlet, Terry is overseeing more of a return to form than an overhaul of the Bankside theatre, popular with schools, tourists, and traditional theatregoers. Though her first season does feature new plays on the main stage (notably Morgan Lloyd Malcolm "Emilia" and Matt Hartley's "Eyam") there's once again—and to the relief of some—a real focus on Shakespeare. Read the full season for casting opportunities galore!
BAFTA reveals its Rising Star nominees.
With February just around the corner, BAFTA revealed the nominees for the prestigious Rising Star award. Nominees include Florence Pugh, who starred in "Lady Macbeth" and has been hailed as "the next Kate Winslet", as well as "Get Out" star Daniel Kaluuya.
Also nominated are Josh O'Connor, who starred in rural romance "God's Own Country" and US actor Tessa Thompson, best known for appearing in the "Thor" franchise. Fellow American Timothee Chalamet won praise for his role in the coming-of-age drama "Call Me By Your Name" and has appeared in US drama "Homeland" as well as Greta Gerwig's "Lady Bird".
Rosamund Pike speaks out on female leading roles.
Rosamund Pike, former Bond-girl, "Gone Girl" star and co-star of new Western "Hostiles", spoke out on Radio 4's Film Programme last week about the need for male actors to support women in film. In an interview about working alongside Christian Bale for "Hostiles", she said that "male actors now have to decide that they are willing to play supporting roles to female leads, and often it seems men don't want to".
When asked how commonly she receives scripts with female leads, Pike said "many, many actors are coming out saying we want more female-driven stories, we want fantastic roles for women... so the next consequence is, if you want those to come, then the boys have to play second fiddle. That's just the way it is. Until that happens, there will be fewer films with female leads made". Although female-led blockbusters "Arrival" and "Gravity" buck the trend, a 2017 report revealed that female speaking roles in top films have declined since 2008.
Stage Production News
New play "Gundog" by Simon Longman opens at The Royal Court later this month. Telling the story of sisters Anna and Becky encountering a stranger on an isolated farm, it is directed by artistic director Vicky Featherstone. Featherstone, who was last week named the most influential person in UK theatre, describes Longman's new play as "a bleak and brutal reminder of the poverty and struggle for survival in rural England".
Casting was announced for the first production of "Again" by actor and writer Stephanie Jacob, opening at Trafalgar Studios next month with direction by Hannah Price. Following a family who come together after a long period of estrangement, it stars Rosie Day ("Spur of the Moment" at The Royal Court), Chris Larkin ("Noises Off", Old Vic), Natasha Little ("Longing", Hampstead Theatre) and Charles Reston ("Escape the Scaffold", Theatre503).
Screen Production News
After a successful pilot episode late last year, Matt Morgan's comedy "Mister Winner" has been given the greenlight for a full series by the BBC. It stars Spencer Jones ("Upstart Crow" and "Tim Vine Travels Through Time") as the ironically named Leslie Winner, who despite all the best intentions is forever finding himself in disastrous situations. The pilot included Aimee-Ffion Edwards ("Detectorists", "Peaky Blinders"), Shaun Williamson ("Eastenders", "Extras") and Dorothy Atkinson ("Mr Turner", "Call The Midwife").
"Judy", a film telling the story of Judy Garland's final concerts in London in 1968 is gearing up. It begins filming on location in London this spring, with Renee Zellweger in the title role. Directed by Rupert Goold, casting director Fiona Weir is attached.
That's all for this week! You're all up to date with the top news from across stage and screen. Check back next week for more news you can't afford to miss.
Check out Backstage's London audition listings!