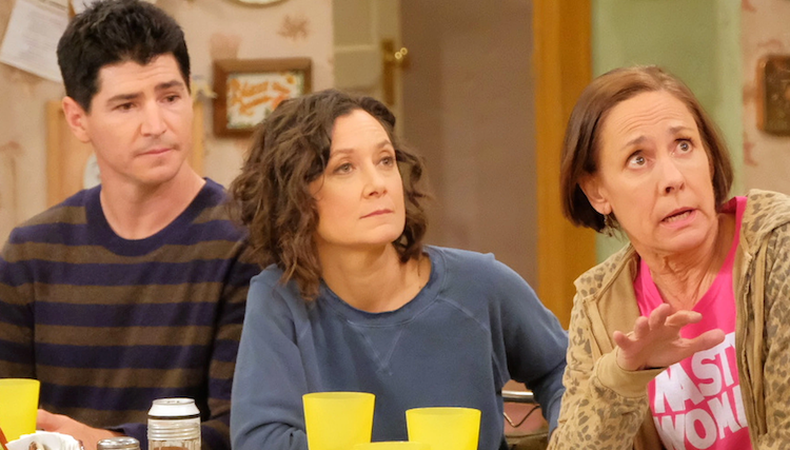 Stay in the loop on industry and casting news with our write-up on who's been slated for recent film and television roles!
"The Conners"
The "Roseanne" reboot may have swept the original series ending under the rug and revived Dan Conner, but after some intense Twitter drama, the matriarch of the family may not be so lucky. Despite its cancellation earlier this year, which sent many into an uproar over the fact that one person's tweets cost so many their jobs, "Roseanne" is returning once again, this time under the name "The Conners." As the new title might suggest, the original show's namesake will be absent from the new incarnation, which will focus on her family members. Nothing has yet been said about how Roseanne Barr's character will be handled, and the odds are split between the series killing her off and an off-camera sendoff that keeps her character permanently offscreen. Many believe the character's death is a certainty—one that would provide a plethora of plotlines for the other characters. Susie Farris will supply any additional cast needed for the project, which is bringing back John Goodman, Laurie Metcalf, Sara Gilbert, Alicia Goranson, and Michael Fishman. The ABC series will shoot in Los Angeles later this year.
"Run"
Those with an interest in true crime stories may be familiar with some events in the film "Run." The project, which claims to draw no inspiration from real events, loosely resembles a real case of Munchausen syndrome by proxy that was first reported on in 2016. The disorder, an extreme form of child abuse, manifests in a caretaker who fakes or causes symptoms of illness in a child, often their own, so they can gain sympathy and attention. The film itself follows an ill, homeschooled teen who is bound to a wheelchair and slowly starts to realize her mother is keeping a dark secret from her. The premise is similar to the real-life Gypsy Rose Blanchard case, which ultimately led to murder. The project will be cast by Rich Delia and is currently looking for actors to fill roles in the film, as the slate is currently bare. Aneesh Chaganty is set to direct the thriller, which is currently being backed by Lionsgate. Filming dates and locations are currently under wraps, but cameras are likely to start rolling by the end of the year.
"All American"
Taye Diggs is heading to the CW with his new series, "All American." The actor is joined by a large supporting cast, picked by casting director Leah Daniels-Butler, including Daniel Ezra, Monet Mazur, Samantha Logan, Bre-Z, Michael Evans Behling, Greta Onieogou, Karimah Westbrook, and Cody Christian. Inspired by the life of Spencer Paysinger, the series will follow a South Los Angeles teen as he's recruited to a Beverly Hills football team. Worlds collide as the Crenshaw athlete meets the ostentatious wealth of Los Angeles' Westside. Production begins in August in Los Angeles.
For the latest news, check out backstage.com/resources to find thousands of production listings, casting directors, acting classes, agents, and more!
Check out Backstage's Los Angeles audition listings!