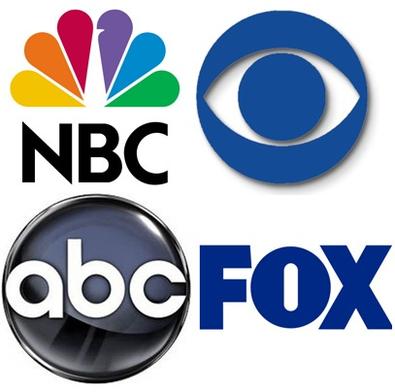 The 2012–13 TV season hasn't even begun, and networks are already plotting their redemption in 2013–14 with these projects under consideration.
NBC has been one of the biggest buyers this summer, giving put pilot commitments to an untitled D.C.-set action thriller about an idealistic Secret Service agent and period drama "Cleopatra." Other dramas in development include "Pariah," a police procedural inspired by the best-selling book "Freakonomics" and produced by Kelsey Grammer; "Hotel California," set in a high-end hotel in L.A.; "The Blacklist," about an international criminal mastermind who helps hunt down the men he was trying to protect; an untitled gothic thriller from "Ringer" creators Nicole Snyder and Eric Charmelo; and "Hench," based on the comic book about a man who works as a temp for super villains to support his family. While NBC seems to be focusing on dramas at this point, the network has also ordered an untitled multicamera comedy by "Saturday Night Live" writer Seth Meyers and his brother Josh, executive-produced by Lorne Michaels.
NBC's biggest news to date, though, is its acquisition of a new half-hour sitcom starring Michael J. Fox, which will be loosely based on the actor's life and his battle with Parkinson's Disease. The other major broadcast networks were also interested in airing Fox's return to series television, but NBC took a gamble by offering a 22-episode straight-to-series commitment for show, set to premiere in the fall of 2013. NBC has also given a script commitment to "The B Side," a single-camera comedy from Jerry Bruckheimer Television, and a put pilot commitment to "The High Life," a single-camera comedy from "50/50" writer Will Reiser and his sister Robin Reiser about a newly sober young woman whose children, marriage, and career make her want to drink.
At ABC, producers Greg Berlanti ("Political Animals," "Brothers & Sisters") and Sera Gamble ("Supernatural") are working on an untitled medical drama about a renowned neurosurgeon who suffers a traumatic brain injury. An untitled drama from director-producer McG is a modern retelling of "Romeo and Juliet" that revolves around feuding families in Venice, Calif. The net is also developing an adaptation of the U.K. comedy series "Spy," about a single father who is accidentally recruited into British intelligence agency MI5, and ordered a script for "Dumb F*cks," a single-camera comedy about an average man and his genius wife who move in with her socially awkward parents. And a TV series based on Marvel superhero the Hulk that was announced in 2010 is reportedly in development at ABC for next season.
ABC is also developing "Finn & Sawyer," a drama in which Mark Twain's Huckleberry Finn and Tom Sawyer meet again as private eyes in New Orleans; "The Outsiders," a family drama inspired by a true story; "Between Park & Lex," an hourlong dramedy about a mother and daughter who team up as amateur sleuths in New York City; and "Gothika," a supernatural mystery/horror project about a woman who is searching for her identity with the help of an enigmatic playboy named Dorian Gray. And the new in-development drama "Taboo," from "CSI" creator Anthony Zuiker and "Gossip Girl" executive producer Sara Goodman, is described as a "sexy soap" about a stay-at home-mom who goes undercover for the FBI and develops a sexual obsession with the man she's investigating.
CBS has given a pilot production commitment for "Bones" creator Hart Hanson's new hourlong crime drama "Backstrom," and gave a put pilot commitment to "Mad Men" writer-producer Dahvi Waller for "Guinea Pigs," a medical drama about a group of doctors who run risky clinical trials on human test subjects. Robert De Niro's Tribeca Productions, writer Danny Strong ("The Butler," "Game Change"), and director David O. Russell ("The Fighter") are creating the pilot for a legal drama inspired by New York's father-and-daughter lawyer duo Murray and Stacey Richman and their high-profile clients. Vince Vaughn is developing a reboot of "The Brady Brunch" for CBS; the project is still being written and the network has not yet ordered a pilot. Meanwhile, Tony Shalhoub, Kal Penn, and Chris Smith were recently cast in "Ex-Men," a single-camera comedy from Rob Greenberg ("How I Met Your Mother") that was the network's first pilot order for the 2013–14 season. Collin Daniel and Brett Greenstein cast the "Ex-Men" pilot.
CBS has also given a put pilot commitment to a new untitled multi-camera sitcom from writer-producer Kari Lizer ("The New Adventures of Old Christine"), about a guy who finally meets the woman of his dreams, who just happens to be his cousin's fiancée. The network recently purchased an untitled single-camera comedy starring David Walton as a bachelor firefighter who suddenly finds himself the caretaker of a 9-year-old girl, and an untitled single-camera comedy from "The Big C" creator Darlene Hunt that is based on a November 2011 Atlantic Monthly cover story questioning the relevance of marriage for ladies who choose to stay single. And David Mamet is developing a pilot for a reboot of the '50s Western series "Have Gun – Will Travel," which he will write and direct, for CBS.
Fox is developing a workplace drama set on a naval aircraft carrier, a comedy from executive producer Ryan Reynolds about the manager of an oddball staff at an airport hotel, and a TV adaptation of "The Beach," Alex Garland's 1996 novel that previously was adapted into a film starring Leonardo DiCaprio. "Parenthood" creator Jason Katims and writer-producer Sarah Watson earned a put pilot commitment for their edgy and twisted hourlong romantic dramedy set in a Chicago law firm. And with Ellen DeGeneres as executive producer, Upright Citizens Brigade sketch performers Allyn Rachel and Patrick Carlyle have received a script commitment to turn their web series "Couple Time" into a single-camera comedy pilot about a young long-term couple living in L.A. Fox's "Short-Com Comedy Hour," which will feature four short-form comedies in each weekly hourlong episode, will serve as a new type of pilot platform in which Fox may pick up the best segments to series. And Fox reportedly beat the other networks in a bidding war to offer a put pilot commitment for a new untitled single-camera cop comedy from "Parks and Recreation" co-creator Mike Schur.
In addition, Fox and the CW are developing contemporary adaptations of "The Legend of Sleepy Hollow." Fox has committed to a "Sleepy Hollow" pilot from "Fringe" creators Alex Kurtzman and Roberto Orci, while the CW is in talks with the writers and producers of the ABC series "Missing."