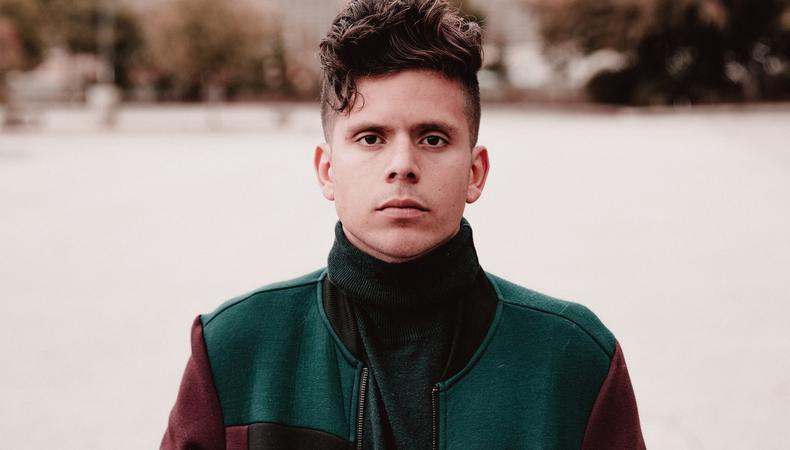 Rudy Mancuso has a story to tell. And another one. And another one.
Even if you are not among the extremely online, it's likely you've seen Mancuso's work. The 28-year-old filmmaker, actor, and musician cut his teeth on the now-defunct microvideo app Vine, where he garnered 10.54 million followers before its shutdown in 2017.
He and a number of popular Vine stars moved to other platforms, including YouTube, where he now has more than
7 million subscribers. His most popular video, "Circle of Love," has been seen more than 52 million times. There and elsewhere, his work never stops.
READ: The Ultimate YouTube Checklist for Actors
"I never saw [Vine] as an end to my creative journey—quite the contrary," Mancuso says. "I saw it as a segue to telling stories on platforms that are more intriguing to me."
During his sophomore year of college, where he was studying video production, Mancuso began delving into the six-second world of Vine. At the time, he was "pretty off-the-grid"—no Twitter, no Instagram—but despite his disdain for social media, he was intrigued by the platform's constraints; to tell stories in just six seconds required him to rewire his instincts, making him a smarter, better storyteller.
"It's been so up and down and all over the place that now, it's a lot easier to acclimate to new rules," he says. "So, if I go in and pitch a story and they say, 'Great pitch, we see it as a 22-minute episodic comedy on network television,' I say, 'No problem, I've done far worse.' "
Storytelling has fueled Mancuso "for as long as [he] can remember." The child of immigrants, his work pulls from both his Italian and Brazilian heritages but also, as much as he can, from the world around him. His early Vine work, especially, included his family, and stories his parents told turned into ideas for videos and characters.
For Mancuso, a story can come from anywhere and be made anywhere, with little preparation (see: his recent "The Mandalorian" parody with King Bach, which, beyond getting the costumes and finding the location, was improvised) or with heavy preproduction, like Netflix's "Stories From Our Future," a digital three-part musical series, or Facebook Watch's "Tempo." The latter shows Mancuso's breadth of inspiration and creativity. Each episode jumps through different genres—a classic movie musical, a Western, a spy thriller, and so on—but each is fully musicalized.
It's an eight-part culmination of a lifetime of pulling from the people and art he finds inspiring: Martin Scorsese, Roberto Benigni, Walter Salles, Hans Zimmer, and Ennio Morricone, to name a few, and especially Charlie Chaplin, whom he cites as his biggest inspiration—a storyteller who did it all and who has clearly motivated Mancuso to do it all, as well.
For anyone looking to start producing videos online, the process can seem overwhelming. Mancuso's advice? Do it anyway, and let the variety of material out there serve as inspiration, not hindrance. There's more content than ever, and platforms are born and die every day, as he'll tell you. But there's also more opportunity. The gap between those who want to tell stories and those who can is all but bridged—you just need a phone and a willingness to adapt.
"Start and try telling a story. Find a way to tell the story or deliver a message and do it, then keep doing it until you feel like you're the best at that thing and just put it out and see what happens," Mancuso says. "I have a shortage of time because there's so much I want to do, but one thing I'll never have a shortage of is ideas. YouTube videos and Instagram and formerly Vine and now TikTok and all this stuff, that's not it. I think I was professionally born on the internet, but that's not where I'm dying."
This story originally appeared in the April 2 issue of Backstage Magazine. Subscribe here.