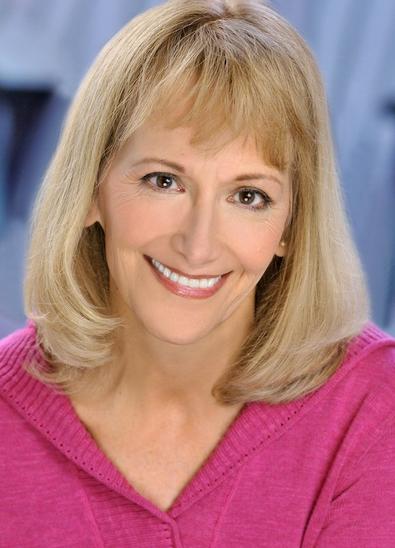 Every acting teacher hopes that the values instilled in their young students last a lifetime, and that their young professional careers continue well into adulthood. I am very proud of my working alumni and gratified that so many continue to work and stay in touch. Like many teachers, I've received my share of frantic calls from students dropped by their reps, rejected from casting offices, or stunned by contract releases. And while I know I can't protect my graduates from all disappointments, I try to guide them in habits which foster rather than limit their careers.
If you are young actor eager to get in the game, here are some suggestions on how to play to win!
1. Treat everyone with respect. Tell the receptionist "Good Afternoon" before you ask where the restroom is. Casting directors may ask their staff about your behavior in the waiting room. The receptionist of today could be the head of casting tomorrow. Be courteous to everyone you work with—especially those behind the scenes. You never know where your next referral will come from.
2. First impressions count. Take advantage of being the "new kid" in town. Your initial contact with professionals in this industry is often the most memorable. Make sure you are prepared! It's difficult to change a negative first impression.
3. Be on time. If you are always late, you must tackle time management. Arriving early will allow you time to breathe, relax, and focus. Arriving late gives the impression that you don't value the opportunity that the appointment provides.
4. You may not get another chance. If you miss an audition—or worse, a booking—lie to your reps, or conceal key information, you may irreversibly damage your reputation. Some agents may forgive early mistakes, but others will not. Your careless behavior reflects poorly on them and they may not trust you again.
5. It's a small, small world! In this age of social media it's all too easy to vent online or via email. Save your discontent for your diary—not your actor friends, or Twitter account. If you knock a director, actor, producer, or former manager during an interview…guess who looks bad? Your comments will come back to haunt you. If you have problems with your agent, discuss it with them. A problem on set? Talk to the assistant director, your manager, or union representative. Complaining to or about another actor is risky business. If you're so unhappy about a work situation, someone may decide you'd be happier unemployed.
6. Keep your ego in check. You may never be this brash, beautiful, or young again. But even if you know more than everyone else on set, it's best to keep your eyes open and your mouth closed. If asked for your thoughts, listen carefully to others before venturing an opinion. Do your best job and let others do theirs. Never offer a direction to a fellow actor!
7. Be gracious. Throughout your career people will believe in you and your talent. They'll open doors of opportunity for you, sometimes sticking their necks out in the process. They like to feel their efforts are appreciated. Drop a courtesy note, send flowers, give complementary tickets to your show—show your gratitude!
8. Cultivate a sense of humor. Because this is a business of incredible highs and lows, there may be times you'll have no work, no personal life, and no prospects for either. Try to keep a sense of balance. Be able to laugh at yourself. Actors with a sense of humor are more fun to work with!
9. Polish your skills. Take classes in film, auditioning, improvisation, dialects etc. If you can't sing, learn to "talk sing." Can't dance? Learn to "move well." If you can sing or dance, work those skills to competitive levels! Never get complacent about your abilities—all skills get rusty without use! Examine your weaknesses and work to eliminate them. You'll fortify your confidence and increase your versatility!
10. Become a scholar. The best actors never stop learning and they use their intelligence along with their imagination. Study! Study people. Study the work of actors, writers, or directors you admire. Take classes online; go to college; read plays and novels. Soak up all the knowledge you can.
There's a lot in this business you cannot control, but you can control your own behavior. I hope these 10 principals keep your new career on track!
Like this advice? Check out more from our Backstage Experts!
Rita Litton is the founder and director of ACTeen, the nation's first on-camera acting program for teens, and a three-time Backstage Readers' Choice Award Winner (Favorite Acting Coach/Classes for Teens). Fourteen ACTeen alumni were recurring or series regulars last year.
The views expressed in this article are solely that of the individual(s) providing them,
and do not necessarily reflect the opinions of Backstage or its staff.