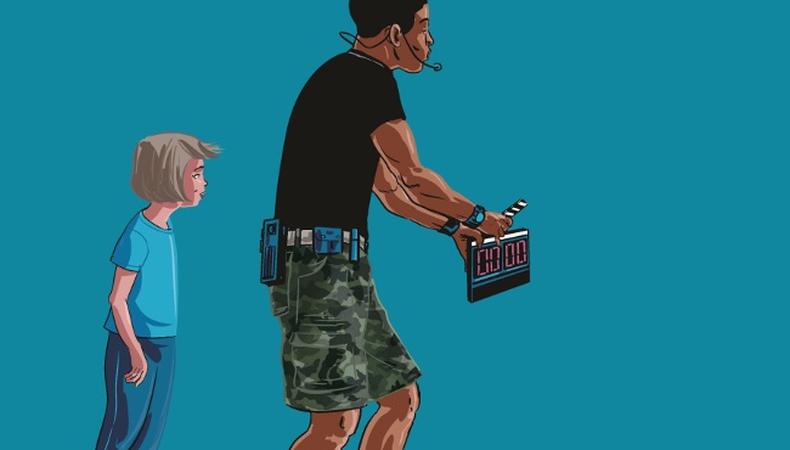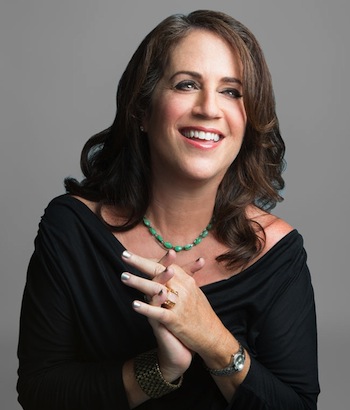 I'm having such a great time casting my movie. I've spent the last three weeks casting kids between the ages of 12 and 14, and they are a shining example of how to do it right.
The debate still rages about whether to hold your sides or not, but I have to say that I'm becoming a big fan of not holding sides, knowing the material inside and out, and completely immersing yourself in the scene. You kind of break the spell when you continually look down at the page. You're able to connect with your scene partner and truly listen when you aren't reaching for your lines. That said, it's fine to hold your sides, but don't get lost in them. You've got to remember that the goal here is not to just remember your lines and recite them like a laundry list. There has to be meaning and emotion behind everything you say.
With kids, I see many of them saying words they don't know how to pronounce or even know the meaning of, thereby making the words and intent meaningless. I know parents have good intentions when they coach them, but if a kid is meant to say the name of a famous scientist, it would be so much better if she actually knew who the scientist was, what he discovered, and how to pronounce his name. It's the little things!
These kids are enormously confident in slating. They must have taken a class that taught them how to look straight into the camera lens and say, "Hey, I'm Johnny Bravo and I'm 12 years old, 5-foot-1, and reading for the role of Danny!" Sometimes slating can reduce the most seasoned actor into a bowl of quivering Jell-O. Gosh, they're good!
Another thing I've noticed with kids is that they grow every second of the day. When I'm looking at their profile online and it doesn't resemble the kid, we have problems. Word to the wise: You've got to be on top of your agent and manager so that they update your reel, pictures, size, and weight regularly. I'm passing over your submission because you look like you're 8 years old in your profile when you're really 12. It probably gets very expensive to get new photos taken every year, but it's an investment you've got to make if you want to be taken seriously in this business.
My casting associate Michelle stuck her head in the door at the end of the day to say, "You know why I love casting kids? Because they leave our waiting room spotless! We don't have to clean up after them!" A word of advice for adult actors: That trash can is for you, buddy!
READ: "6 Tips for Nailing Your Audition Sides"
Lastly, remember to listen to your casting director. When you go on an audition and get a callback, make sure to do your best to replicate what you did in your first audition. Don't change things up. If we like what you did the first time around, we want you to do it again in your callback—exactly. When we work with you on your initial audition and give you direction and help to shape your performance, don't work with your coach and have him change everything we did. I see this all too often and it is frustrating for me, especially because I get so involved in shepherding the actor through the audition process. It's fine to get coached, but clue in your coach on what you did and the feedback you got so that they will not take you in a completely different direction and throw you off-course.
Ready to get in the room with a casting director? Check out our kids auditions!
Known for her work in film and television, producer and casting director Marci Liroff has worked with some of the most successful directors in the world such as Steven Spielberg, Ridley Scott, Mark Waters, Christopher Nolan, Brad Bird, and Herbert Ross. While working at Fenton-Feinberg Casting, she, along with Mike Fenton, cast such films as "A Christmas Story," "Poltergeist," "E.T. – The Extra Terrestrial," "Indiana Jones and the Temple of Doom," and "Blade Runner." After establishing her own casting company in 1983, Liroff cast "Footloose," "St. Elmo's Fire," "Pretty in Pink," "The Iron Giant," "The Spitfire Grill," "Untamed Heart," "Freaky Friday," "Mean Girls," "Ghosts of Girlfriends Past," "Mr. Popper's Penguins," "Vampire Academy," and the upcoming "The Sublime and Beautiful," which she produced as well.
Liroff is also an acting coach, and her three-night Audition Bootcamp has empowered actors to view the audition process in a new light. The class spawned an online course available at Udemy entitled "How To Audition For Film and Television: Audition Bootcamp."
Visit Liroff online at marciliroff.com, follow her on Twitter @marciliroff and Facebook, and watch her advice videos on YouTube. You can also read her blog.