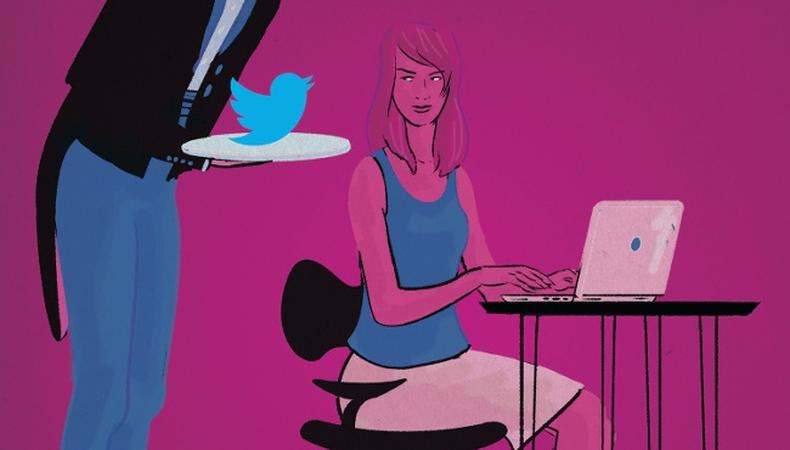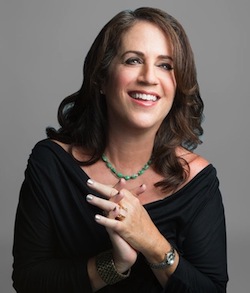 I've been using Twitter since 2009. I went into it kicking and screaming, because I thought it was only a place to broadcast what kind of sandwich I had for lunch today. Now, I use Twitter daily in my personal and professional life. Every once in a while, I play #AskMeAnything and give advice to my followers.
As an actor, you should harness the power of Twitter to reap the maximum benefits. Do you know that you can have conversations with people like you who work in film, television, and theater? It's about "getting into the conversation," and I'm going to tell you how to do it respectfully and not seem like a stalker. Here's a list I put together of casting directors who tweet.
Social media is about giving, not getting. If you give great content away to those who are following your feed, you will reap the rewards of connecting to great people. If you position yourself as one who consistently has interesting tweets, you will become a trusted account to follow. I was taught long ago the 80/20 rule: Tweet 80 percent of the time about topics that aren't about you that you find interesting, and only 20 percent about yourself. After all, who wants to follow someone who squawks about themselves all day long? Boring. Here's a clip of my first speech ever! I, along with such luminaries as Deepak Chopra, Ann Curry, and Corey Booker, was invited to the #140 Conference in New York City to talk about how I use Twitter for work.
This brings me to some more Twitter tips. Break too many rules of etiquette and you're bound to be unfollowed.
1. Make sure to reply and @ someone directly. There's no need for us to see your back-and-forth conversation. If you're going to reply to someone, don't do this: "Hey @JoeBlow thanks for following me." Everyone who's following you can see this tweet, and there's no reason why we should. Rather, reply directly this way: "@JoeBlow thanks for following me," so only Joe Blow will see it.
2. Upload a profile photo and a bio. If you have a website, list this in your bio, too. You could even use your Instagram as a placeholder until you get a proper site. Make sure we know who you are.
3. Beware of scheduled tweets. Sometimes we're underwater with work and can't break away to tweet, so we schedule a tweet using the Buffer app. I do this very sparingly and make sure I monitor it closely. Imagine if you're tweeting to remind your following to watch you on TV tonight and a major world event occurs. Even Sarah Silverman tells of when she scheduled a tweet about her dog pooping—right in the middle of breaking news that Osama bin Laden had been killed.
READ: Should All Actors Use Social Media?
4. Don't follow-unfollow. I have people follow me just so I'll follow them back. If I don't follow them, they unfollow me, then a couple of days later, they'll follow me again. If I don't follow them back, they'll unfollow me again! It's at this point that I block them.
5. Don't use autobots. If I follow you and get an autobot DM (direct message) thanking me for following, sending me a link to buy your new product, visit your site, or sign up for your newsletter, I will unfollow you immediately. Stay human on social media.
Known for her work in film and television, producer and casting director Marci Liroff has worked with some of the most successful directors in the world such as Steven Spielberg, Ridley Scott, Mark Waters, Christopher Nolan, Brad Bird, and Herbert Ross. While working at Fenton-Feinberg Casting, she, along with Mike Fenton, cast such films as "A Christmas Story," "Poltergeist," "E.T. – The Extra Terrestrial," "Indiana Jones and the Temple of Doom," and "Blade Runner." After establishing her own casting company in 1983, Liroff cast "Footloose," "St. Elmo's Fire," "Pretty in Pink," "The Iron Giant," "The Spitfire Grill," "Untamed Heart," "Freaky Friday," "Mean Girls," "Ghosts of Girlfriends Past," "Mr. Popper's Penguins," "Vampire Academy," and the upcoming "The Sublime and Beautiful," which she produced as well, and the upcoming film "Magic Camp.".
Liroff is also an acting coach, and her three-night Audition Bootcamp has empowered actors to view the audition process in a new light. The class spawned an online course available at Udemy entitled "How To Audition For Film and Television: Audition Bootcamp." Visit Liroff online at marciliroff.com, follow her on Twitter @marciliroff and Facebook, and watch her advice videos on YouTube. You can also read her blog.
Looking to get cast? Apply to casting calls on Backstage.