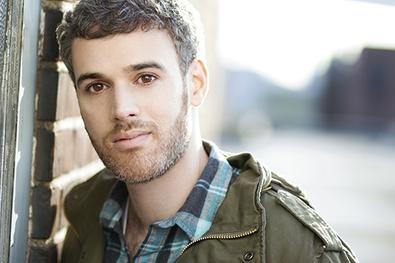 The Guerrilla Shakespeare Project approaches Shakespeare's work as new plays written for this moment, taking classic Shakespeare text and rearranging them for a contemporary setting. Our current project, "And to the Republic," is a reconstruction of Shakespeare's Roman plays into a modern political thriller. The shows we've done are each very different. Foregoing a rigid company aesthetic, we let each project lead us where it wants to go. However, there are a few guideposts we follow as a contemporary theater company producing the works of Shakespeare:
1. Indulge contemporary sensibilities. Most people hear the words "classical theater" and think they'll be experiencing something unfamiliar. Often, they're not wrong: The way we tell stories is different today; film and television have profoundly shaped the flow of modern storytelling. Embrace that and make Shakespeare more accessible. The constant bombardment of the 24-hour news cycle is part of our daily life and we wanted it to be part of "And to the Republic." As we developed the script we found it had a cinematic framework and we welcomed that.
2. Take Shakespeare off the pedestal. We love Shakespeare; we wouldn't make his work the focus of our company if we didn't. One could choose to see Shakespeare as a playwriting deity with his texts sacred and unchanging, or as a collaborator who is open to re-examining his work for a changing world. We choose the latter. Placing Shakespeare on a pedestal separates us from his brilliance. Yes, the man was a genius…which means his work can take a lot of manipulation and still be amazing.
3. Honor what makes Shakespeare Shakespeare.While we mess around with plot and structure, there's an aspect of the work that we do hold rather sacrosanct: the use of language. We do a lot of text work, making sure we understand the specifics of the lines. It's easy to have a general understanding of what we're saying and try to get away with that, but general understanding means general emotions and general actions, and general isn't interesting to an audience and it doesn't fully affect one's scene partners. This has been especially important for us on "And to the Republic," as we take lines out of their original context. The overall sense is the same but the specifics have changed, which means actors have had to make decisions about what the words mean in our play versus "Julius Caesar" or "Coriolanus."
4. Acknowledge and exploit your limitations. Shakespeare on an Off-Off-Broadway budget is tough. The plays can require huge casts and a multitude of costumes, props, and personnel. We can't do it that way. Even with the generosity of our patrons, we are working with a shoestring budget. We've turned what could be a liability into an advantage, letting these limitations unleash our creativity. For instance, our "Measure for Measure" was sharing a theater with another show performing immediately after ours, which meant no permanent set. Solution: a rope became our single set piece and we manipulated it into everything we needed. In "And to the Republic" we focus on just six characters. Not six actors each playing multiple roles to cover a lengthy cast list, but six characters. By working with instead of against our restraints, we've produced a taut 90-minute show that gives our audience the opportunity to get to know and care about each character on stage.
Jordan Kaplan is the Director of Development for The Guerrilla Shakespeare Project. Visit guerrillashakespeare.org for more information.
Inspired by this post? Check out more from our Backstage Experts!