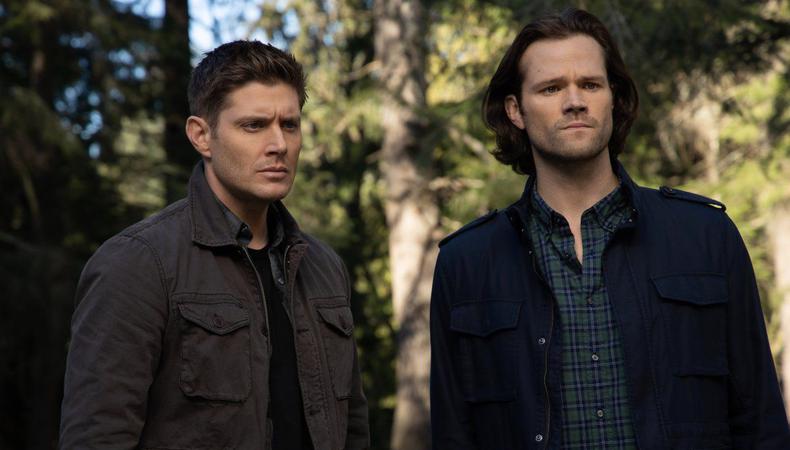 Welcome to Rumorville! Here you can learn about casting news that's about to break in Hollywood. These speculations might be only rumors, but that doesn't mean you can't follow the trail all the way to the audition room.
"The Winchesters"
There are some strange happenings in the works at The CW. Nearly a year after the conclusion of the long-running series "Supernatural," the network is eyeing "The Winchesters," a prequel centered on John and Mary Winchester, the parents of "Supernatural" leads Dean and Sam. Executive produced by Dean portrayer Jensen Ackles and wife and "Supernatural" recurring guest star Danneel Ackles, the new series, if picked up, will be told from the perspective of narrator Dean and follow "the epic, untold love story of how John met Mary and how they put it all on the line to not only save their love but the entire world." Says Jensen Ackles to Deadline, "When Danneel and I formed Chaos Machine Productions, we knew the first story we wanted to tell was the story of John and Mary Winchester, or rather the 'Supernatural' origin story. I always felt like my character, Dean, would have wanted to know more about his parents' relationship and how it came to be. So, I love the thought of having him take us on this journey." The series currently has a script commitment and will be written-executive produced by "Supernatural" alum Robbie Thompson. Ulrich/Dawson/Kritzer served as the casting team for the parent series, which ended its 15-season run last fall.
"Conception"
Coming off their recent collaboration in "Silent Night," Keira Knightley is now in talks to star in the new Searchlight sci-fi drama "Conception," directed by Camille Griffin. Set in the near future when the British government takes authoritarian rule over parenting, the film, written by Griffin, will follow a vigorous License Officer (Knightley, if the deal goes through), "who is a firm believer in the controversial system she upholds until an unexpected event imperils her own parental status in the very administration she enforces." No further casting has been announced. Griffin and Knightley last worked together with "Silent Night" CD Daniel Hubbard, but a casting team for "Conception" has yet to be named. Learn what Hubbard believes makes a go-to actor here at Backstage!
"Meet Cute"
Kaley Cuoco and Pete Davidson have reportedly started a new (working) relationship, according to Deadline, as the pair of actors are now in negotiations to headline the romantic comedy feature "Meet Cute." Directed by Alex Lehmann, the film is built around one question: "What would you do if you could travel to your loved ones' past, heal their traumas, fix their problems, and change them into the perfect partner?" If the deal goes through, Cuoco will play Sheila and Davidson will portray Gary. Noga Pnueli wrote the script.
"True Love"
First reported by Deadline, Danny McBride, Gemma Chan, and Benedict Wong are in talks to join John David Washington in New Regency's upcoming film "True Love." Little is known about the original sci-fi project, written and directed by Gareth Edwards, as plot details are being kept under wraps, but it seems to be a project the filmmaker is passionate about, as the chosen project to make it into production out of his many in development. Kiri Hart will serve as a producer on the project along with Edwards, and New Regency will produce and finance the film.
Looking for remote work? Backstage has got you covered! Click here for auditions you can do from home!