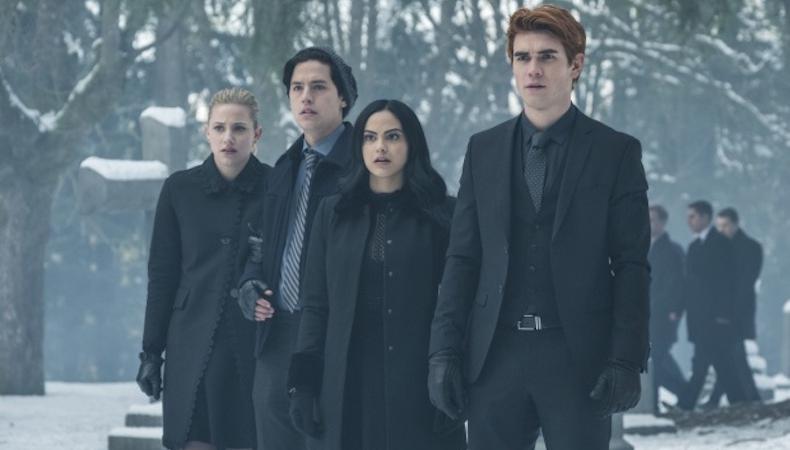 Welcome to Rumorville! Here you can learn about casting news that's about to break in Hollywood. These speculations might be only rumors, but that doesn't mean you can't follow the trail all the way to the audition room.
"Riverdale" Spinoff
Fans of the hit show "Riverdale" may have a little more to look forward to. According to the show's creator Roberto Aguirre-Sacasa speaking at CW's TCA panel this week, there is another spin-off in addition to "The Chilling Adventures of Sabrina" in the works. Aguirre-Sacasa says it's only now in the development phase and will be "very different" from "Riverdale." It will take a bit of time for this one to get off the ground, so in the meantime, you'll have "Chilling Adventures" to look forward to, which will drop on Netflix the end of October. David Rapaport and Lyndsey Baldasare will likely be casting the as-of-now untitled spin-off, as they did with both "Riverdale" and the Netflix spin-off.
"Supergirl"
Another female superhero will be coming to the big screen, and this time she might be a familiar one. According to Variety, Supergirl will be getting her own movie. Melissa Benoist has been playing the character in the CW series, which is going into its fourth season, and the character first appeared in a 1984 feature film starring Helen Slater. The movie is officially in the works with "22 Jump Street" scribe Oren Uziel penning the script, but the film has yet to find a producer. Whether Benoist will play the lead has yet to be announced, but even if so, there will certainly be a lot of room for additional roles in the film. As is true with all of Greg Berlanti's projects, Rapaport and Baldasare will likely be casting this one.
"West Side Story"
Has "West Side Story" found its girl named Maria? According to New York City radio host Mike Adam, the answer is yes. A recent tweet from Adams has fueled the fire that former Fifth Harmony star Carmen Cabello will play the lead in the upcoming Steven Spielberg remake of the classic movie musical "West Side Story." As Adams says, an official announcement may be coming soon, but for now, it's still in rumor territory. As for other roles in the film, Cindy Tolan is casting this one out of New York City, where the film is expected to shoot.
"The Good Nurse"
Two of film's biggest stars are allegedly lending their talents to a heart-pounding story. According to Deadline, Jessica Chastain and Eddie Redmayne are in advanced negotiations to star in the upcoming thriller "The Good Nurse," which tells the true story of the pursuit and capture of Charlie Cullen, also known as the "Angel of Death," a nurse who is now regarded as one of the most prolific serial killers in history. If the negotiations go through, Redmayne will play Cullen and Chastain will the play a fellow nurse who aided police in his capture, risking her life and her family to do so. This will be the first feature film in the English language for director Tobias Lindholm, with a script from Krysty Wilson-Cairns. A casting director has not officially been announced for the project, so keep an eye out for notices now that the leads are reportedly attached.
Hedy Lamarr Series
A real-life superhero is getting Wonder Woman to bring her back to life. Gal Gadot is allegedly nearing a deal to star as Hedy Lamarr in a limited series for Showtime. The series from "The Affair" co-creator Sarah Treem will chronicle the life of the famous film actor and inventor, whose work led to the creation of Bluetooth and Wi-Fi. Gadot has been interested in doing a project on Lamarr, and it looks like she'll be getting her wish soon if the deal comes together. Keep your eye out on this project for more roles, possibly from someone on "The Affair" casting team—the show has seen six CDs over the course of its four seasons.
Got a tip? Submit it to [email protected]!
Looking to get cast? Apply to casting calls on Backstage.