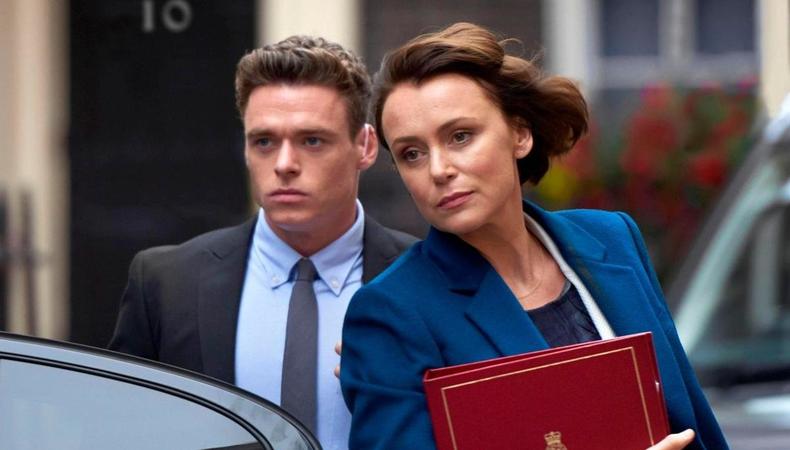 Welcome to Rumorville! Here you can learn about casting news that's about to break in Hollywood. These speculations might be only rumors, but that doesn't mean you can't follow the trail all the way to the audition room.
"Bodyguard" Season 2
"Bodyguard" may soon be back on duty. According to Jed Mercurio, the creator of the hit BBC series, a possible second season could be in the works soon. Mercurio says he is currently in talks with the BBC and he and the network are going through the logistics. At this time, the network has not yet officially greenlit a second season, but the first season of "Bodyguard" became a quick hit (and earned Richard Madden a Golden Globe), so chances seem good. Richard Madden stars at the eponymous protector who is caught up in an assassination plot. Kate Rhodes James is the series casting director.
"The Starling"
"St. Vincent" helmer Ted Melfi is seemingly getting the old band back together for his next big project. According to Deadline, Melissa McCarthy and Chris O'Dowd are currently in talks to star in the scripted comedy "The Starling." The story follows a married couple who is suffering with a tragedy that strains their relationship, and as her husband heads off to deal with his grief, Lily Maynard stays home, soon finding herself as the caregiver for a black starling. If the deal with McCarthy and O'Dowd goes through, the movie will begin filming this summer. "St. Vincent" casting director Laura Rosenthal may also see a return.
"The Outsiders"
An adaptation of the S.E. Hinton classic "The Outsiders" may currently be eyeing Broadway. Next summer, a musical adaptation of the classic novel will get its world premiere at The Goodman Theater in Chicago, and before that, a development lab will be held in New York. The production is currently casting—specifically, young actors to play Ponyboy, Johnny, Cherry, and others. After Chicago, the musical will almost certainly be pushing hard for Broadway, so keep an eye on the casting process as the project goes forward. Adam Rapp has written the book with music and lyrics by Jonathan Clay, Zach Chance, and Justin Levine, with choreography by Lorin Latarro. The musical will be directed by Tony nominee Liesl Tommy. Tara Rubin is casting.
Got a tip? Submit it to [email protected]!