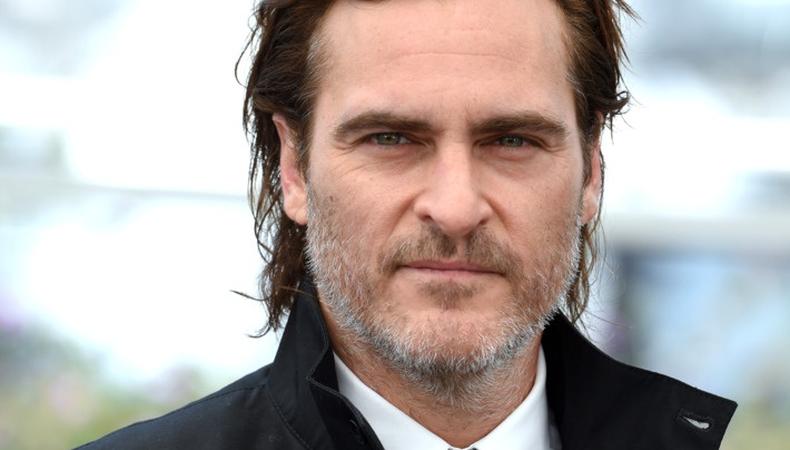 Welcome to Rumorville! Here you can learn about casting news that's about to break in Hollywood. These speculations might be only rumors, but that doesn't mean you can't follow the trail all the way to the audition room.
Joaquin Phoenix + The Joker
There might be yet another actor taking on the iconic (and allegedly cursed) role of The Joker, and all signs are currently pointing to Joaquin Phoenix as the top of the list. Todd Phillips' untitled Joker origin movie, which will be produced by Martin Scorsese and will be separate from the main series of DC Universe films, is currently after Phoenix for the eponymous character, and Phillips, who will be directing and writing the film, has made it clear that Phoenix is the top choice. Allegedly, Phoenix has accepted the role, but there's no public confirmation of that agreement. Phillips has worked with a wide array of casting directors for the films he's directed and written, so who's to say who's making the decisions for this one. If Scorsese has any say in it, Ellen Lewis would certainly get the gig.
DC's "Lobo"
Speaking of DC, the Extended Universe is vast and deep already, with upcoming releases on the table for "Aquaman," "Shazam!," "Cyborg," and the sequel to the 2017's blockbuster "Wonder Woman." Now, along with the handful of other films in development, Warner Bros. is adding "Lobo," a feature based on the muscle-bound alien bounty hunter, to its development slate, and eyeing Michael Bay for the directing honors. While there are no negotiations or an offer yet, Bay and the studio have eased into talking about it, and Bay is certainly at the top of their wish list—for the right price. Bay loves to work with casting director Denise Chamian for his directed flicks, so anticipate that being the room to get into if you want to join Bay in the DC Universe after this deal is confirmed.
"King Lear" starring Ian McKellen
One of the hottest tickets in the West End this summer will undoubtedly be the recently-transferred "King Lear," starring the legendary Sir Ian McKellen. But it's also possible American audiences will get their chance to see it. According to The Daily Mail, producers are biting for that ever-sought-after Broadway transfer. Ambassador Theatre Group will be in charge of the London move, and as busy as they've been on Broadway lately, from "Dear Evan Hansen" to the upcoming "Head Over Heels," the Broadway transfer would be as good as theirs, too. Meanwhile, a good chunk of "Lear's" Chichester company members won't be available for the move to the West End, so keep an eye out for those recasting notices, likely from one of the Broadway heavy-hitter casting agencies.
Lana Del Rey-penned musical
Contrary to her pleads to be put in a movie, Lana Del Rey is skipping the big screen (for now) and is, instead, allegedly looking at the stage. According to a recent interview, the four-time Grammy nominee was asked to pen a Broadway musical, which she's started writing with frequent collaborator Rick Nowels and is hoping to finish in the next two to three years. There are no further details or indication if this will even come to fruition on stage, but if it does, you can probably bet it will be loaded with that classic Del Rey Hollywood glamour. Singers with a Del Rey sound-alike voice should stay warmed up in the event this becomes a reality.
Got a tip? Submit it to castingsleuth@backstage.com!
Looking to get cast? Apply to casting calls on Backstage.