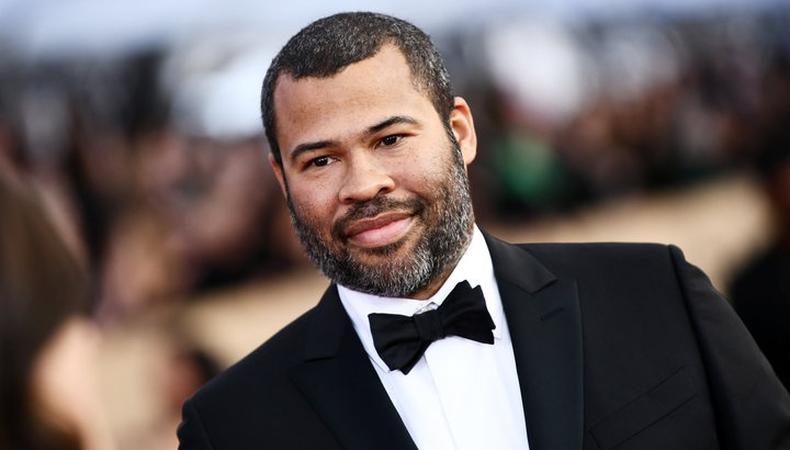 Welcome to Rumorville! Here you can learn about casting news that's about to break in Hollywood. These speculations might be only rumors, but that doesn't mean you can't follow the trail all the way to the audition room.
"It: Chapter Two"
If you wanted more from 2017 horror blockbuster "It," you're in luck. Both the team behind the film and the studio agreed that they couldn't stop at the first half of the Stephen King novel, and they're moving forward with a sequel, based on the second part of the book, 27 years later. Now, it looks like friend of director Andy Muschietti, Jessica Chastain, might be joining the next one as the grown-up version of the girl Loser. Chastain is reportedly in talks to play adult Beverly in "It: Chapter Two," long rumored since director Andy Muschietti marked her as his first choice before the film was even officially a go. Negotiations are still early and the script is in the process of being written, but the flick is slated to drop in 2019 and Rich Delia will be returning to do the casting.
Jordan Peele's Next Film
Jordan Peele's Oscar-nominated "Get Out" was an extremely fresh take on the horror genre, so much so that you were supposed to, and probably did see it more than once to get the full effect. The hit horror flick (or, documentary, in Peele's eyes) was one of the most financially and critically successful movies of 2017, and, thankfully, Peele seems to be back to work on his next one. Talking to The Hollywood Reporter, Peele said he's ready to begin shooting a new project for Universal later this year, which he's currently writing and will, of course, be directing. With any luck, Terri Taylor, too, will be joining this one to follow up "Get Out"'s brilliant casting and looking to make new breakout stars in the process.
"The Last Thing He Wanted"
Dee Rees is thankfully getting some guaranteed payoff from her Academy Award–nominated "Mudbound." The writer-director is currently working on "The Last Thing He Wanted," based on Joan Didion's political thriller, optioned and produced by "Mudbound" collaborator Cassian Elwes. The film is only in pre-production, but Rees has her sights on who she wants to play the lead, Elena: Anne Hathaway. Hathaway's only in negotiations so far, but she could be the perfect actor to play Didion's Elena, a journalist on dangerous ground as the Iran Contra Affair's arms-for-drugs plot reaches its tipping point. As for further casting, the film is still in early development with no actual release date, or even release year, planned, but if Rees and Elwes are teaming back up, it's possible so could CDs Billy Hopkins and Ashley Ingram.
"Pinocchio"
Director Paul King is certainly getting a lot of attention from production companies lately, due to his success in helming the "Paddington" films. While it was rumored last week he'll be directing the "Willy Wonka" prequel, it looks like he's also in talks with Disney to join its ever-growing live-action universe as the director of "Pinocchio." If King signs on, it's possible he'll have the opportunity to go back to Nina Gold for casting, though with Disney in charge, chances are they will also have a say in the casting process.
"Chess" on Broadway
Few shows in recent memory have as complicated and frustrating a history as "Chess," which basically was doomed to fail before its Broadway opening… and did, with only 68 performances before its closing. But now, with enough changes to a very faulty book, its recent Kennedy Center adaptation is, according to industry gossip, allegedly making moves to come back to The Great White Way. The show has almost everything it needs: a stellar lead cast (Raúl Esparza, Ramin Karimloo, Karen Olivo, etc.), political timeliness, and producer interest, including the Shubert Organization, who produced the original show on Broadway. As long as it gets a few more tweaks to that book, it should be a checkmate.
"Dungeons & Dragons"
The newly-created AllSpark Pictures has been setting itself up to be an industry contender amongst some bigger names in action (read: Marvel). To do that, its first order of business has been to produce the upcoming "Dungeons & Dragons" flick for Paramount. Now, it seems like its ready to roll the dice on a director, with "The Lego Batman Movie" and "Nightwing"'s Chris McKay currently in negotiations. There's a lot of contradicting information regarding that, especially since the film has changed over from Warner Bros., where Rob Letterman was originally supposed to be directing. The film has a lot of time to figure everything out, though—its release currently isn't planned until 2021.
"Call of Duty"
While it's still a rumor in itself that Stefano Sollima will be directing the "Call of Duty" film, based on the popular video game series, from Activision Blizzard Studios, the "Sicario 2" director is already talking up some names for who he'd like to see in the movie. In an interview with Metro, Sollima admitted Tom Hardy and Chris Pine are both at the top of his list to work with. Hardy has a history with war epics, with "Band of Brothers" and "Black Hawk Down" under his belt, and Pine himself has, at the very least, gone boldly where no man (save for William Shatner) had gone before in "Star Trek." They'd both be great fits for anything Sollima wants them to do, you know, if he's directing.
Got a tip? Submit it to castingsleuth@backstage.com!
Looking to get cast? Apply to casting calls on Backstage.