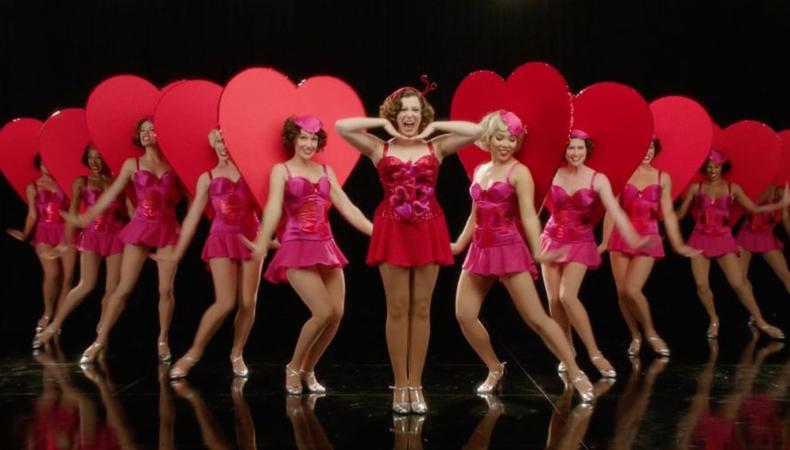 Welcome to Rumorville! Here you can learn about casting news that's about to break in Hollywood. These speculations might be only rumors, but that doesn't mean you can't follow the trail all the way to the audition room.
"Crazy Ex-Girlfriend" On Broadway
"Crazy Ex-Girlfriend" creator Rachel Bloom is taking a well-deserved victory lap at the moment. The show, a hit among theatre junkies and newly-converted musical fans, is about to take itself on the road with an eight-city live musical tour, wrapping up in New York City. (Bloom also just wrapped up a couple NYC events of her own, with the American Songbook series at Lincoln Center and a talk at 92Y this past week.) But that might not be it for the show's stage life. This week, Bloom posted a photo on Instagram of her and CEG co-creator Aline Brosh McKenna, indicating that the duo was taking meetings for a possible Broadway iteration of The CW show. She seems to have no illusions about the process being a quick one, but hopefully since, "Crazy Ex's" current casting directors, Felicia Fasano/Venus Kanani, Tim Payne, and Bernard Telsey, will continue to lend their talents if re-casting or adding characters to the cast is in the cards if and when the show moves from screen to stage.
"Willy Wonka"
If after the original movie, the remake, and the musical you've still got a sweet tooth for "Willy Wonka," it looks like you're in luck. The latest Wonka universe film, which supposedly will detail the candy creator's adventures prior to the events in "Charlie and the Chocolate Factory," has been in development since 2016 with no word on the whens of production. Now, it may be close to getting a director. According to The Hollywood Reporter, "Paddington" director Paul King is in the final stages of negotiations to take the helm, who, based on the success of both "Paddington" films, may be the best fit for the world of Wonka. Especially if he brings all star casting director Nina Gold on board with him.
"Call of Duty"
The video-game-to-movie market is a hard one to crack, with a lot of adaptations—from "Resident Evil" to "Assassin's Creed"—debuting to a very mixed response. The first-person shooter series "Call of Duty" is going to be the next to try its hand, and it looks like they're making sure they're getting someone who has seen the virtual battlefield. "Sicario 2: Soldado" director Stefano Sollima, who took over the "Sicario" sequel from Denis Villeneuve, is allegedly in negotiations to direct the Activision Blizzard Studios film, as reported by Variety this week. The COD adaptation is still in script stage and without a distributor, so there's some time to kill, but a possible casting director option may be Laura Muccino, who's worked with Sollima on his last couple projects.
Got a tip? Submit it to castingsleuth@backstage.com!
Looking to get cast? Apply to casting calls on Backstage.