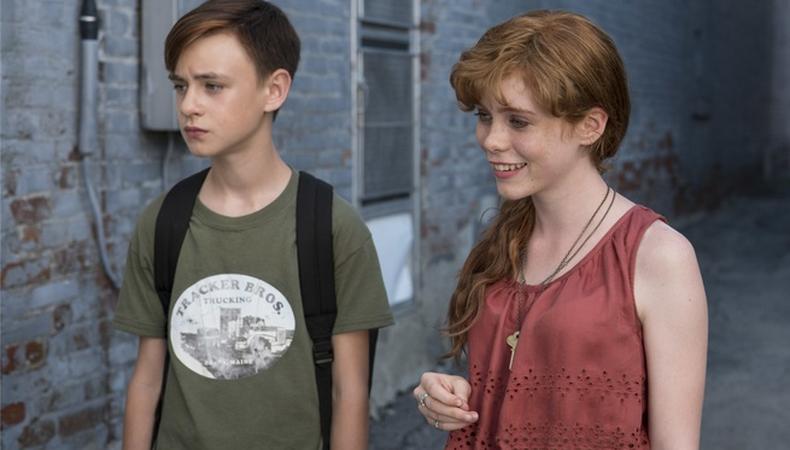 Welcome to Rumorville! Here you can learn about casting news that's about to break in Hollywood. These speculations might be only rumors, but that doesn't mean you can't follow the trail all the way to the audition room.
The new adaptation of Stephen King's "It" opened to $123 million at the box office earlier this month, but even before that success, the film's director, Andy Muschietti, was already planning on making a second installment. The film concluded with a title card that read "chapter one," leaving the second half of the novel for a follow up film. Although part one is still in theaters, Muschietti is already talking plans for the sequel.
The second part will take place 27 years later in present day, but will feature flashbacks to 1988 and 1989, (and the breakout kids who starred in part one) when this year's story took place. A new time period and storyline also mean casting new adult actors to portray the grown up versions of the kids in this year's film.
The sequel is as of now still unofficial, as Warner Bros. and New Line have not greenlit the project, but Muschietti's producing partner and sister Barbara said writing and development is underway nonetheless. Without a go from the studio, no actors are attached to the upcoming second film, but that doesn't mean the Muschiettis don't have any in mind.
Andy Muschietti has recognized "It" star Sophia Lillis's resemblance to Jessica Chastain, and she just happens to be a friend. "Jessi is an amazing actress and very good friend and I would love her to play Beverly (Lillis's character)," he said in an interview with Variety. Not to mention she's a fan of part one. "She loves the movie and it feels like the planets are aligned in that sense, but we still have to make that happen," Muschietti said. As for the other members of the Losers Club, "There are a lot of ideas for the rest of the cast that I'm playing with, but it's a bit too premature to say those names right now."
However, ideas are just that. Entertainment Weekly received insight that the team is going out for unknowns, given the tricky task of finding lookalikes for the Losers.
Given the speedy success of "It," an announcement should be coming any day from the studio. Once that happens, one thing is for sure—pre-production and planning will happen quickly, and that includes casting. Andy Muschietti isn't done storytelling in the late 1980s, and as the flashbacks will return to the kids as they've already been seen, film number two needs to happen before the kids age out. Rich Delia handled casting the first time around, so it's a good bet he might return. In the meantime, keep an eye out for that green light.
Check out Backstage's film audition listings!