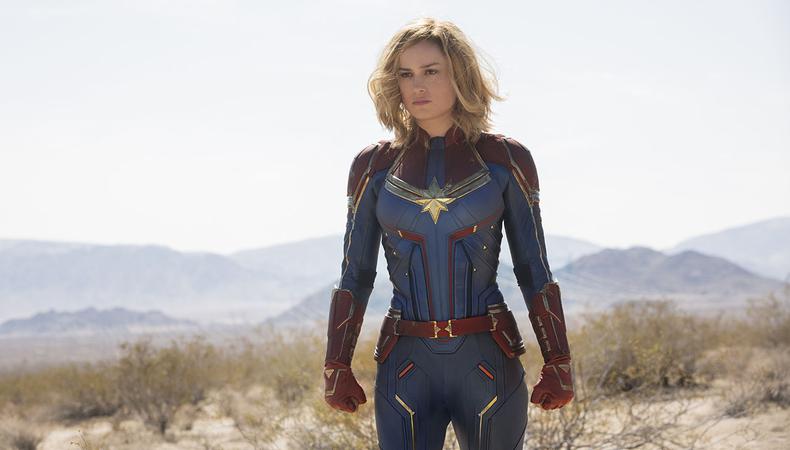 Welcome to Rumorville! Here you can learn about casting news that's about to break in Hollywood. These speculations might be only rumors, but that doesn't mean you can't follow the trail all the way to the audition room.
"Captain Marvel"
Disney knows not to mess with "Captain Marvel": the studio has officially launched the development of a "Captain Marvel" sequel, starring Brie Larson. According to Variety, Disney is in final negotiations with Megan McDonnell, a staff writer on the Marvel-based Disney+ series "WandaVision." The original film, which grossed $1.13 billion worldwide, follows Carol Danvers as she becomes Captain Marvel after the Earth is caught in the center of a galactic conflict in 1995. The cast also included Samuel L. Jackson, Ben Mendelsohn, Djimon Hounsou, Lee Pace, Lashana Lynch, Gemma Chan, Annette Bening, Clark Gregg, and Jude Law. Marvel and Disney have not set a release date or announced a timeline for the project, but as always, expect Marvel casting director Sarah Finn to add actors.
"The Karate Kid" Musical
"The Karate Kid" is looking to wax on...to the Broadway stage. The classic 1984 movie that starred Ralph Macchio and Pat Morita is currently being developed as a musical for Broadway with Robert Mark Kamen, the film's screenwriter, penning the book and Drew Gasparini writing the music and lyrics. The musical will reportedly be helmed by Japanese director Amon Miyamoto and will join the recent string of movie-to-musical adaptations including "Mrs. Doubtfire," "Almost Famous," "Beetlejuice," "Sing Street," The Devil Wears Prada," and many others. Additional information, including production dates and casting, will be announced later.
"Extrapolations"
First reported by Variety, Apple TV+ is nearing a series order for the Scott Z. Burns climate anthology "Extrapolations." Burns, the writer, director, and producer known for "An Inconvenient Truth" and "The Report," will executive produce the project, which is said to tell "intimate stories of how the upcoming changes to our planet will affect love, faith, work, and family on a personal and human scale." The series is being produced by Michael Ellenberg, who also produces another Apple TV+ project: the award-winning "The Morning Show." No casting or creative team has been announced for the series, but Burns recently worked with Avy Kaufman on "The Report."