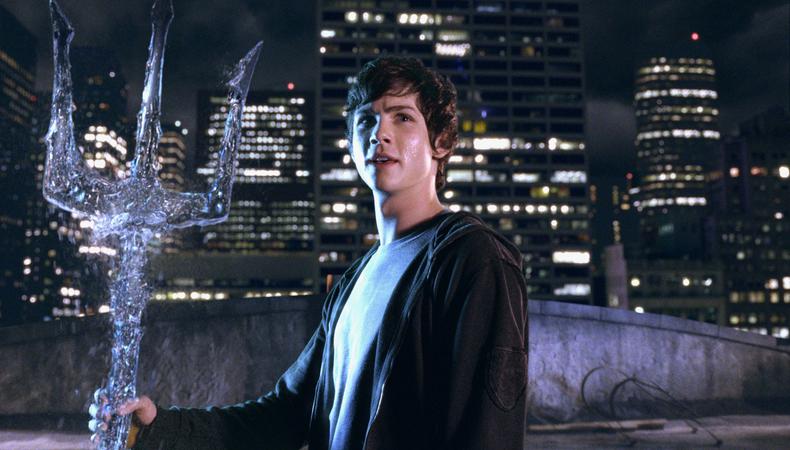 Welcome to Rumorville! Here you can learn about casting news that's about to break in Hollywood. These speculations might be only rumors, but that doesn't mean you can't follow the trail all the way to the audition room.
"Percy Jackson" Series
The saga is not yet over for Percy Jackson. After an unsuccessful run of films from 20th Century Fox, Disney+ is reportedly working on a series based on the popular book series "Percy Jackson and the Olympians." Book series author Rick Riordan made the announcement on Twitter on Thursday, confirming the project is in development but also telling viewers he's not able to say a lot about it at this stage, except that it will follow the storyline across the five-book series, starting with "The Lightning Thief" in Season One and that he will be involved in every aspect of the show. Both "Lightning Thief" and the second book, "Sea of Monsters" were previously adapted into feature films by 20th Century Fox with Logan Lerman. At this time, no one from the films is believed to be involved in the series.
"Center Stage" Series
Twenty years after the Columbia Pictures feature "Center Stage" was released, the cult film will be turned into a series. First reported by Deadline, Sony Pictures Television has put into development a follow-up series of the same name from "Sweet/Vicious" creator Jennifer Kaytin Robinson. Written and executive produced by Robinson, the series will serve as a continuation of the original film, set in the present day within the highly competitive world of dance and following a new, inclusive class of dancers as they work to stay at the academy and clash against the traditional students and style the academy is known for. Robinson will also direct the potential pilot. Still early in development, there is no talent or casting attached to the project yet.
"American Horror Story" Spinoff Series
Ryan Murphy's universe keeps getting bigger. The "American Horror Story" franchise is reportedly expanding with a new anthology series, "American Horror Stories." Expected to air on FX, the new project is being described as a companion anthology series where each episode is a contained one-hour ghost story. Murphy stealthily dropped the news of the new project in a post about a Zoom call with the cast of the mothership "American Horror Story" anthology series, where he noted being excited about filming the next mothership series, as well as "other stuff [he] cannot print." If and when "American Horror Stories" gets off the ground, look to the casting team of Ulrich/Dawson/Kritzer to bring new faces and regular Murphy collaborators alike into the fold.
"Head of the Class" Reboot
Class is very nearly back in session over at HBO Max. The streamer has reportedly issued a pilot production order for a potential series based on the classic 1980s sitcom "Head of the Class." "American Vandal" alums Amy Pocha and Seth Cohen will serve as writers, co-showrunners, and executive producers on the prospective half-hour, multi-camera family comedy. Chances look good for the project, especially as HBO Max continues to beef up its upcoming offerings, and it has already been given five additional scripts on top of the pilot order. No casting team has been set at this time, but Pocha and Cohen could look to collaborate once more with "Vandal" CD Wendy O'Brien—read why she thinks you should audition for the roles you're not a perfect fit for here!
1999 U.S. Women's Soccer Team Film
Netflix is looking to take on one of the most dominant teams in sports history. The streamer has reportedly set in motion a feature centered on the 1999 U.S. Women's Soccer team, adapted from Jere Longman's book "The Girls of Summer: The US Women's Soccer Team and How It Changed The World." Liza Chasin, who has a multi-year first-look deal with Netflix, will produce the project via her 3dot production, along with Ándale Productions, Hayley Stool, and Ross Greenburg. Be sure to keep an eye out on the film's development if you want a chance to get into the game!
Looking for remote work? Backstage has got you covered! Click here for auditions you can do from home!