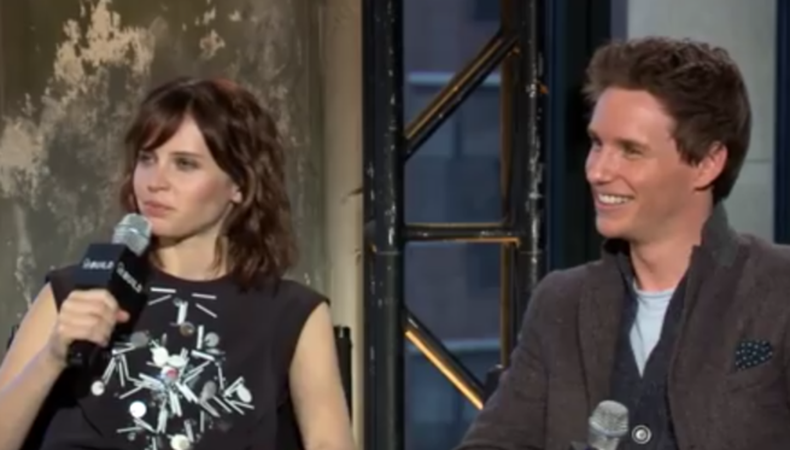 Welcome to Rumorville! Here you can learn about casting news that's about to break in Hollywood. These speculations might be only rumors, but that doesn't mean you can't follow the trail all the way to the audition room.
"The Aeronauts"
Eddie Redmayne and Felicity Jones might be pairing up again for Amazon Studios. The former onscreen couple each earned an Oscar nom for their portrayals of Stephen and Jane Hawking, and Redmayne ended up winning the statue. They're looking to re-enter the world of science in "The Aeronauts" based on the true story about two hot air balloonists that go on a journey to discover the secrets of the heavens. Their roles are not yet confirmed, but London-based Julie Harkin is attaching talent for the film, which seems to be actively looking to fill its cast list.
"Master and Commander 2"
Russell Crowe is stirring up intrigue about a possible "Master and Commander" sequel after the original film was a critical success, but a relative box office disappointment. The actor took to Twitter to let fans know that there is talk of another film and to put its fate partly in their hands. It's not the first time sequel rumors have been swirling, so it might be Crowe trying to ignite a grassroots effort, but we're in a climate of reboots and sequels long after the fact, so it doesn't seem like the project is necessarily DOA. If it did get another installment, Crowe would obviously play the lead, but it's unclear if Peter Weir would return to direct. The late Mary Selway and Fiona Weir cast the 2003 film, but it's also unclear if Weir would return for a second, especially if a different director was leading the project.
Harley Quinn Spin-Off
There's a lot going on in the DC universe, and a lot of it involves Margot Robbie, but the actor confirmed that amongst the other "Suicide Squad" and Harley Quinn spin-off projects in development over at Warner Bros. (it appears there are currently three) there is a separate project she's developing and has apparently been working on it for a couple of years. It's unclear which of these projects will win out in the race to production, but one thing seems certain—we have a lot of Harley Quinn in our future. Each project has a different director attached, which could mean different casting directors for all of them, but if they opt for consistency, Lindsay Graham and Mary Vernieu at Betty Mae, Inc. will win the job, as they cast "Suicide Squad."
Got a tip? Submit it to castingsleuth@backstage.com!
Looking to get cast? Apply to casting calls on Backstage.