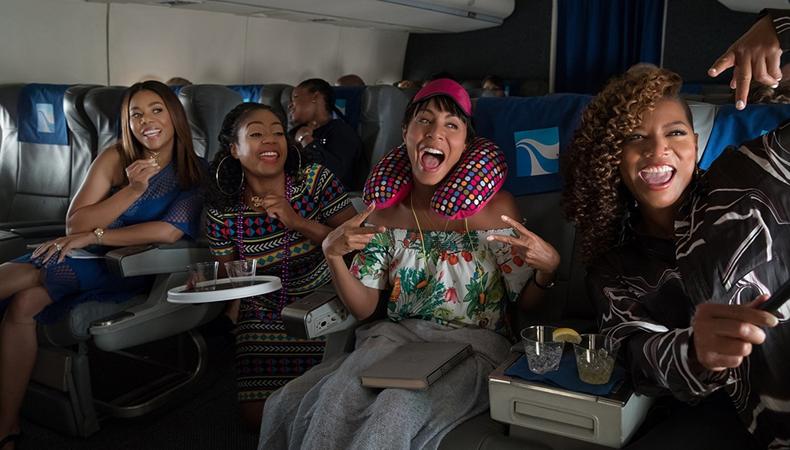 Welcome to Rumorville! Here you can learn about casting news that's about to break in Hollywood. These speculations might be only rumors, but that doesn't mean you can't follow the trail all the way to the audition room.
"Girls Trip"
The girls are hitting the road again! Queen Latifah recently appeared on an episode of Bravo's "Watch What Happens: Live" and confirmed there's a "Girls Trip" sequel in the works, with the script in progress and the deals being hammered out. Last year's box office hit starred Latifah, Regina Hall, Jada Pinkett Smith, and made Tiffany Haddish a household name. Mary Vernieu and Michelle Wade Byrd were the casting directors on the original and would likely return for a sequel if you want to try to get in on the fun.
"The Room"
A few months ago, a rumor came to light about Tommy Wiseau's infamous "The Room" heading to Broadway. Now, Wiseau is back in the spotlight and adding fuel to that fire. In a recent interview with The Hollywood Reporter, the eccentric director talked about his plans to bring his movie to the Great White Way, claiming in two years it will likely be made, with "one person who's very powerful" interested. And according to Wiseau's collaborator Greg Sestero, Ben Folds was allegedly interested in turning the "Disaster Artist" story into a musical. As for who that alleged one powerful person is, we'll all just have to wait and see, but if it does happen, we can guess prominent Broadway CDs Telsey + Company or Tara Rubin could be on the case.
Basquiat Musical
A rare occurrence: an original musical. "The Late Show with Stephen Colbert" bandleader and musical director Jon Batiste is currently composing a musical about artist Jean-Michel Basquiat intended for Broadway. This is actually fairly far into development: Tony Award winner John Doyle is already set to direct and producers are expecting to be able to list a production schedule and creative team members soon, so the question is really just if and when it makes it to Broadway. As for the casting, Telsey and Company has been a repeat collaborator for Doyle's Broadway productions once it reaches that stage.
Got a tip? Submit it to [email protected]!