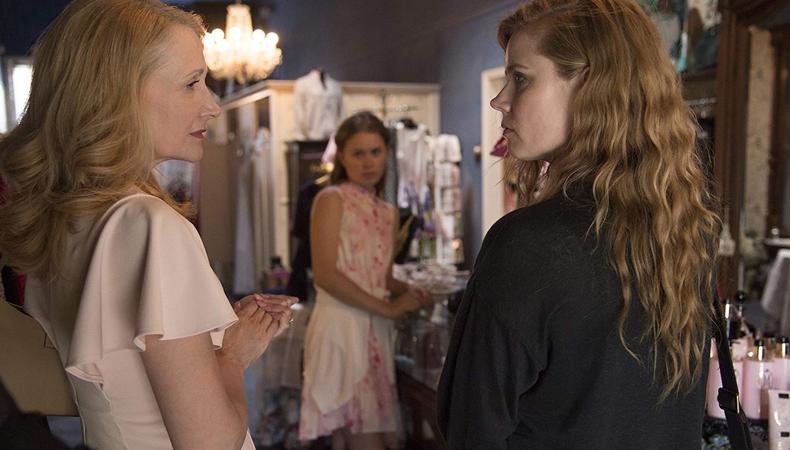 Welcome to Rumorville! Here you can learn about casting news that's about to break in Hollywood. These speculations might be only rumors, but that doesn't mean you can't follow the trail all the way to the audition room.
"Sharp Objects"
The end of the hit HBO miniseries "Sharp Objects" was supposed to be the end, but as Hollywood has taught us, that doesn't mean we've seen the last of the Gillian Flynn adaptation. Series creator Marti Noxon spoke recently at a SXSW keynote and indicated that the miniseries may return for another season and that she and Flynn "have thoughts on it." Noxon has spoken in the past about her original intent to make "Sharp Objects" an ongoing series, but HBO was not initially game. Now, it seems Noxon may potentially get her wish. Casting director David Rubin and Atlanta, Georgia–based team Feldstein | Paris were the casting directors on Season 1.
"Spider-Man" Series
Marvel and DC's universes keep expanding and expanding, and the Sony side is looking to continue that expansion. The production company's chairman Mike Hopkins recently hinted at a few "Spider-Man" and "Spider-Man"–adjacent series currently in the works, aiming for "something really, really big and transformational." It would be the first collaboration between Marvel and Sony Pictures Television with many more to inevitably follow. The recent Oscar-winning "Spider-Man: Into the Spider-Verse" has helped fuel the projects, especially with other comic book series like "Watchmen" and "Black Lightning" joining the long list of small screen adaptations.
"Bodyguard" Season 2
Will the British thriller drama "Bodyguard" get a second series? Creator Jed Mercurio is optimistic. Speaking at the INTV conference in Israel, the writer said he appreciates the "hunger" that has come from fans so far and that he and his team "would love to do more." The series, which stars Richard Madden, tells the fictional story of David Bud, a war veteran now working for the Royalty and Specialist Branch of London's Metropolitan Police Service. The series aired on BBC and is also available for streaming on Netflix, so it has amassed fans worldwide and even earned some Golden Globe nominations which has given it plenty of leverage for the second series. Keep an eye on notices coming from CD Kate Rhodes-James in case a second series does, in fact, get the green light.
Got a tip? Submit it to [email protected]!